Analyzing threats in sandbox
After enabling Sandbox Analyzer in the policy settings, you can view reports on detected threats and manually submit samples by using the options available in the Sandbox Analyzer page in the main menu of GravityZoneControl Center.
The Sandbox Analyzer page consists of two areas:
The searching and filtering area allows you to find submissions by various criteria: name, hash, date, analysis result, status and MITRE's ATT&CK techniques.

The submission cards area displays all submissions in a compact format with detailed information about each one. In this area provides you with the details on detected threats.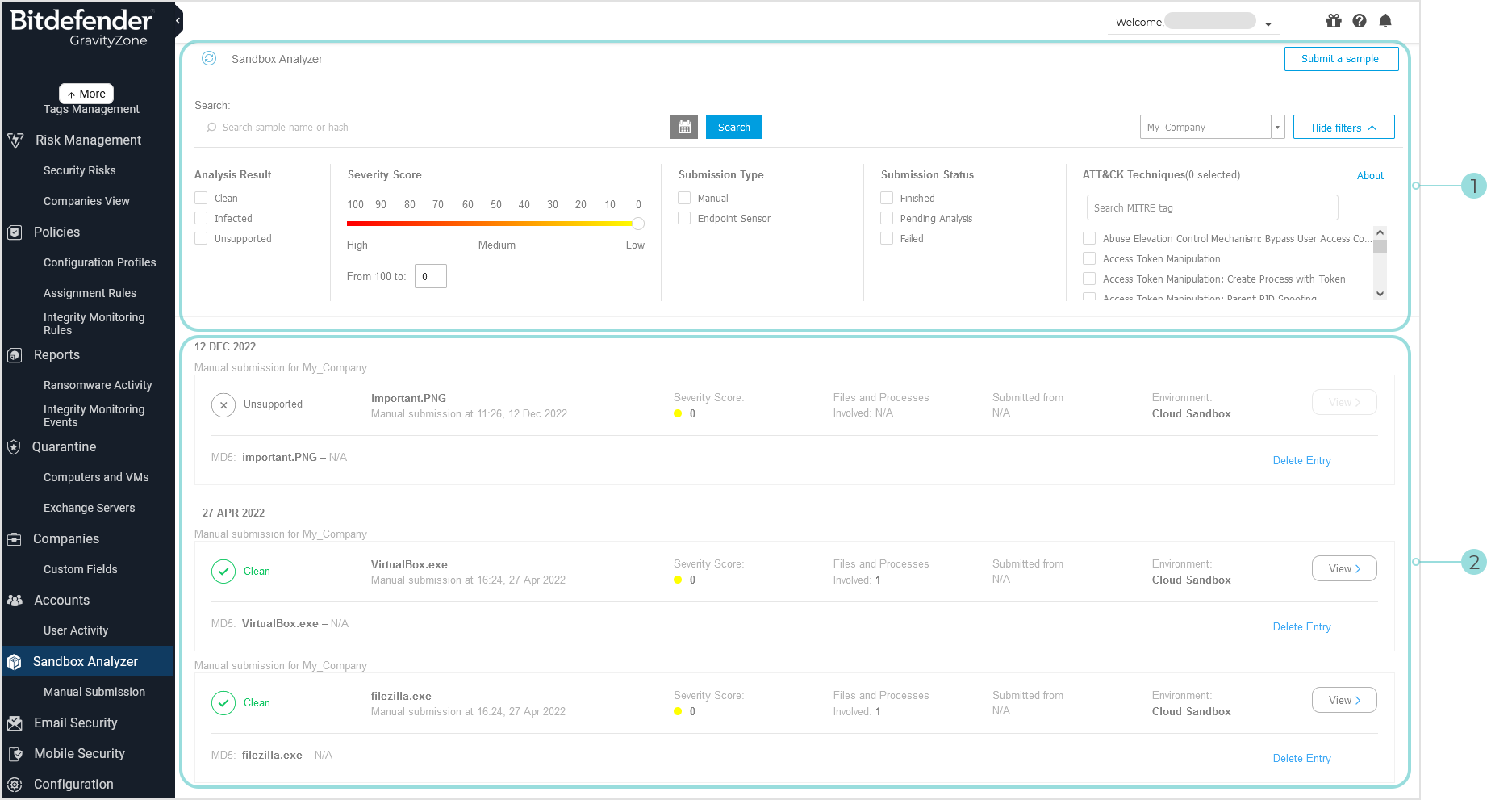 Note
As a Partner, you can view by default your company's submissions to Sandbox Analyzer. To view submissions from all companies under your direct management or from a specific company, use the drop-down list next to Show/hide filters button. The submissions for all direct companies are available in the Sandbox Analyzer Results report.
You can take the following actions: