Restoring emails from the Exchange quarantine - error 1001
Emails and files quarantined by the Exchange Protection module from GravityZone are stored locally on the server as encrypted files. Using Control Center you have the option to restore quarantined emails, as well as delete or save any quarantined files or emails.
In some cases, when trying to restore emails from the Exchange quarantine, you may receive the error -1001.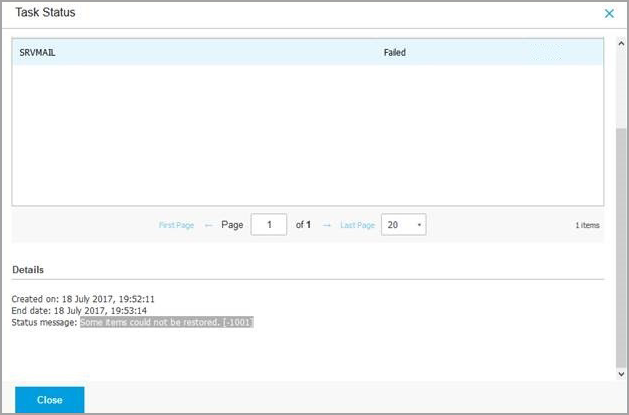 To solve this issue, follow the steps below:
Open Exchange Management Shell on Microsoft Exchange Server.

Find the EWS URL by running the following command:

Get-WebServicesVirtualDirectory | fl identity,internalurl,externalurl

In GravityZone Control Center, edit the policy assigned to the Exchange Server, as follows:

Go to Exchange Protection > Antimalware.

Next to Scan Tasks, click Edit credentials.

Complete Username, Password, Email and EWS Url.

Save the changes and the policy.