Managing endpoints with Full Disk Encryption and Patch Management add-ons expired FAQ
Starting late September 2022, you will see notifications in your GravityZone console sharing details of expired or invalid GravityZone Full Disk Encryption and Patch Management licenses. These notifications are designed to highlight the impacted endpoints while providing time to renew your license or purchase additional seats for all affected endpoints. During this grace period, Bitdefender will maintain the licenses as active to ensure you remain protected.
Following the November 2022 release of GravityZone, we plan to start enforcing seat limits and license expiration. Endpoints that continue to use expired or invalid licenses will have the modules expired and will no longer offer critical cyber security protection.
This article helps you identify and take action on affected endpoints from the GravityZone console. For license renewals or to purchase additional seats, please contact Bitdefender or your preferred partner.
How do I find endpoints where Full Disk Encryption and Patch Management modules are installed?
The first step to assess the scale for renewing the license deal for Full Disk Encryption and Patch Management add-ons is to identify endpoints with these modules installed. To do this, generate an Endpoint Modules Status report in the GravityZone console and use filters to obtain the desired data. Further, you can export the report in CSV or send it by email.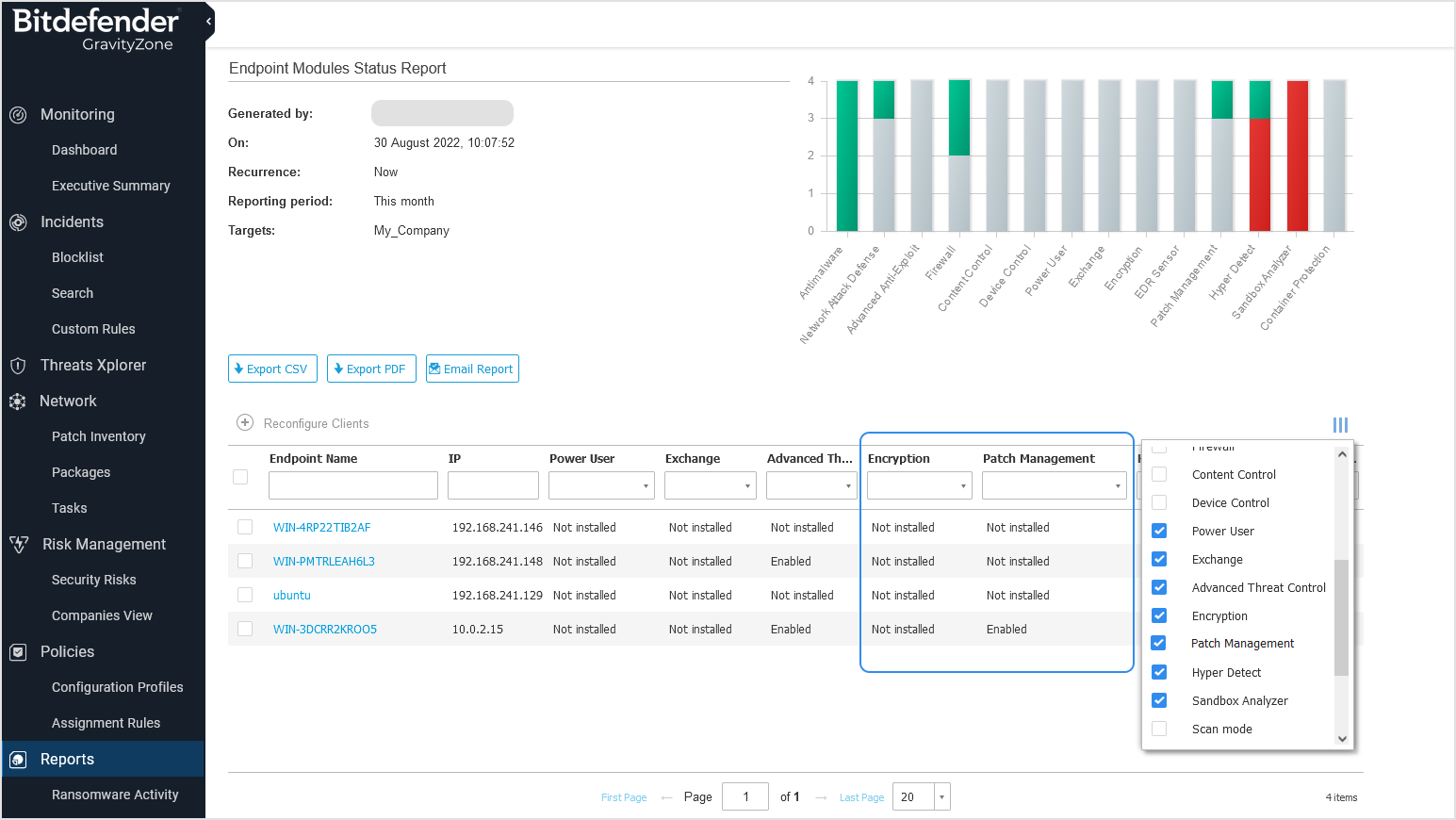 In the report, click the name of the endpoints to view the status of Full Disk Encryption and Patch Management modules under the Protection tab.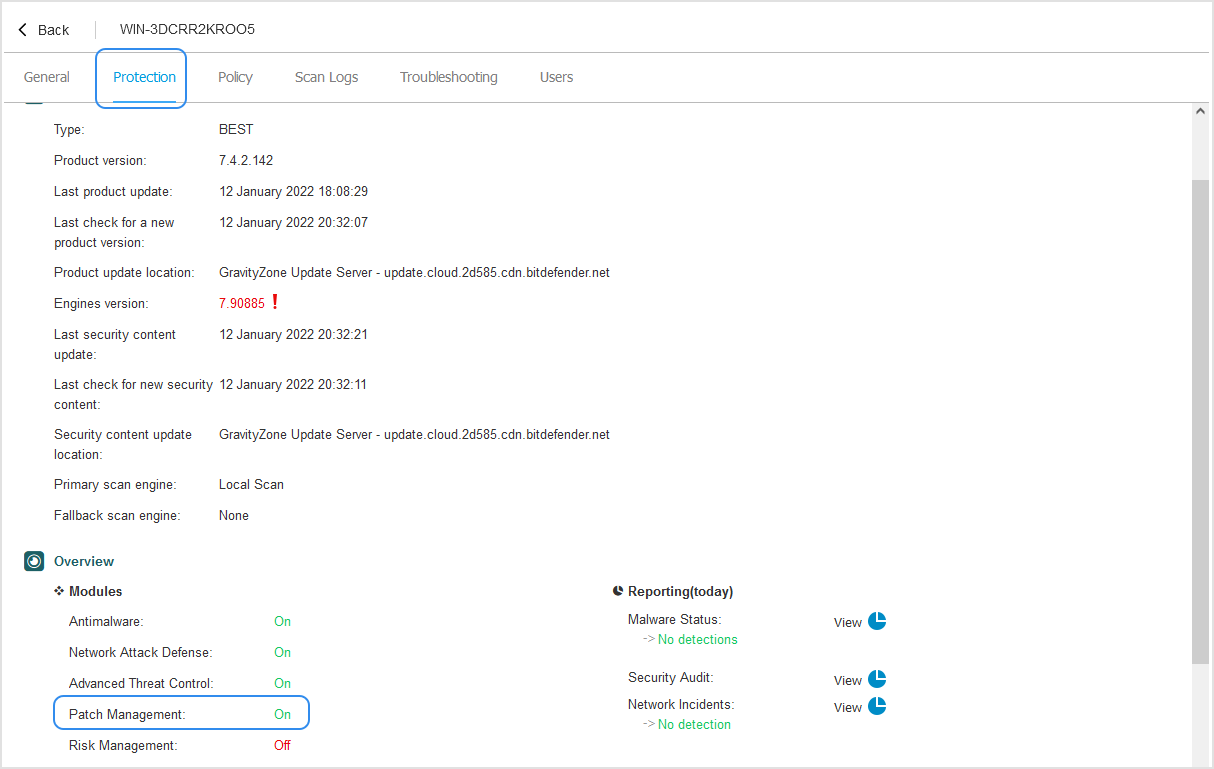 Learn how to generate a GravityZone report here.
How do I remove these modules from endpoints?
Once you have identified the endpoints that have Full Disk Encryption and Patch Management modules installed, you can remove endpoints for which you do not intend to renew the license. To remove these modules, create a Reconfigure agent task.
You can do this in two ways:
In the Endpoint Modules Status report, select the endpoints and click the Reconfigure Clients option.

In the Network section, select the endpoints, click the Tasks option and then Reconfigure agent.
When creating the Reconfigure agent task, make sure you select Remove as action and only the Encryption and Patch Management modules.
Learn how to create the Reconfigure agent task here.
How do I delete stale endpoints where I cannot remove the modules?
In some cases, you cannot run the Reconfigure agent task for various reasons, usually because the endpoints have been offline for an extended period and are no longer required. In this case, you can delete them from the Network inventory.
Learn how to find stale endpoints and delete them from Network here.