Troubleshooting 'Permission Error' on devices where location permissions are turned off
When users are prompted to grant location permissions for Mobile Security app, they may encounter the Permission Error message depicted in the image below.
The most frequent cause of this issue is the disabling of location permissions on the entire iOS device.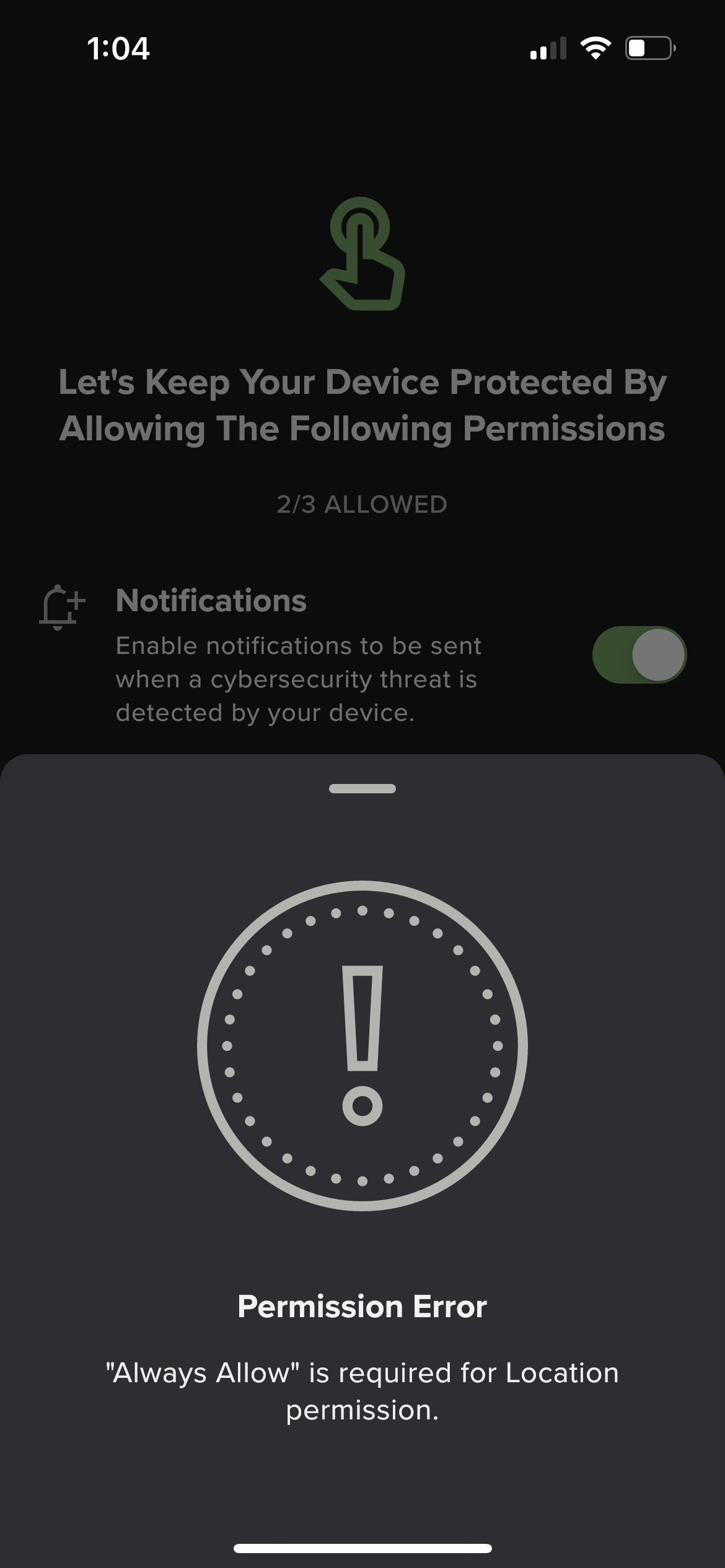 To fix this error follow the steps bellow:
Go to Settings > Privacy & Security > Location Services.

Enable Location Services.

Return to Mobile Security app and allow Location Permission.