Bitdefender
Bitdefender Security for SharePoint
Product help and information wiki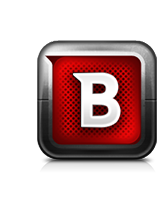 What is a cookie?At http://www.microsoft.com/info/cookies.mspx you can learn overview of what cookies represent: very small text files placed on the hard drive by a web server. They ...
Read more
---
This issue occurs because the Windows Server 2003 Service Pack 1 introduces stronger defaults and privilege reduction on some services, such as DCOM, by requiring greater authentication ...
Read more
---
The product is delivered with a trial registration key valid for thirty days. At the end of the trial period, if you want to purchase the product you have to provide a new serial number. ...
Read more
---
In order to allow BitDefender Security for Windows Servers to update from a local update server you need to configure it to allow insecure updates: Open BitDefender; Go to Update ...
Read more
---
Bitdefender strives to provide its customers with an unparalleled level of fast and accurate support. If you experience any issue with our Bitdefender Business for Windows Servers v3.4, ...
Read more
---