Bitdefender
Bitdefender Security for Mail Servers
Product help and information wiki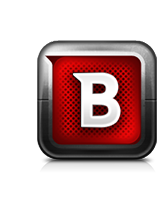 What is a cookie?At http://www.microsoft.com/info/cookies.mspx you can learn overview of what cookies represent: very small text files placed on the hard drive by a web server. They ...
Read more
---
Bitdefender Security for Exchange safeguards your organizations critical messaging services to protect against email-borne viruses, spyware and spam. Integrating seamlessly with Microsoft® ...
Read more
---
There are the following workarounds for this issue: Either install original version of Webmin from http://www.webmin.com/. Or execute the following commands after installation ...
Read more
---
The RBL Filter implemented in BitDefender Security for Windows Servers uses the DNSBL protocol and RBL servers to filter spam based on mail server's reputation as spam senders. ...
Read more
---
Bitdefender Security for Mail Servers protects Windows or UNIX-based mail servers for known and unknown security threats with award winning proactive antivirus, antispyware, antispam, ...
Read more
---
---
---
---