Bitdefender
Bitdefender Security for ISA Servers
Product help and information wiki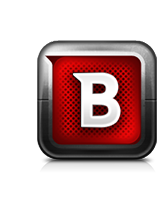 What is a cookie?At http://www.microsoft.com/info/cookies.mspx you can learn overview of what cookies represent: very small text files placed on the hard drive by a web server. They ...
Read more
---
To allow installation, include microsoft.com in the list of URL White List.
Read more
---
In order to allow BitDefender Security for Windows Servers to update from a local update server you need to configure it to allow insecure updates: Open BitDefender; Go to Update and ...
Read more
---
Windows Installer can use logging to help assist in troubleshooting issues with (un)installing software packages. This logging is enabled by adding keys and values to the registry. ...
Read more
---
BITDEFENDER END OF LIFE POLICY STATEMENT Bitdefender is committed to delivering innovative, effective security solutions to our customers. As technologies and threats evolve, Bitdefender ...
Read more
---
---
---
---
---
---