Bitdefender
Security-as-a-Service for Amazon Web Services
Product help and information wiki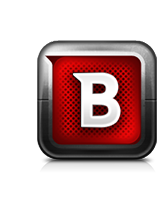 CryptoWall is a form of ransomware that uses the same encryption and extortion mechanisms as a previous threat, dubbed CryptoLocker. Local files are encrypted using a randomly generated ...
Read more
---
<p><strong>Bitdefender Security for AWS</strong> delivers resource-effective and comprehensive protection to any number of Amazon EC2 instances in the cloud. Combining ...
Read more
---
Bitdefender Security for AWS addresses all the challenges with highly-scalable, innovative technology. Bitdefender solution has been designed specifically for virtualized environments ...
Read more
---
GravityZone (cloud-based) protects business systems with a centralized policy-based control, real-time visibility into the security status, and does not require on-site server hardware ...
Read more
---
---
---
---
---