Bitdefender
Bitdefender Endpoint Security
Product help and information wiki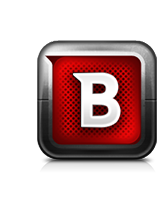 <p>Ransomware is a malicious software designed to block access to computer until a sum of money is paid to the attacker. Some of the most notable examples of ransomware are CryptoLocker, ...
Read more
---
One of the main features that Bitdefender Endpoint Security Tools provides is the possibility to be installed remotely on endpoints, process called deployment.For the Bitdefender Endpoint ...
Read more
---
Faronics Deep Freeze helps eliminate computer damage and downtime by making computer configurations indestructible. Once Deep Freeze is installed on a computer, any changes made to ...
Read more
---
This article summarizes the most frequent questions regarding the Bitdefender Cloud Security Products. Technical questions Commercial questions Technical questions I use Cloud ...
Read more
---
Bitdefender Security for Endpoints (cloud-based) protects business systems with centralized policy-based control and real-time visibility into the security status and does not ...
Read more
---