Bitdefender
Bitdefender Endpoint Security
Product help and information wiki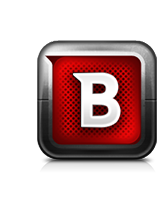 CryptoWall is a form of ransomware that uses the same encryption and extortion mechanisms as a previous threat, dubbed CryptoLocker. Local files are encrypted using a randomly generated ...
Read more
---
One of the main features that EPS and BEST provide is the possibility to remotely install network stations, process called deployment. In some cases it is possible to encounter an ...
Read more
---
<p>Bitdefender is committed to delivering innovative, effective security solutions to our customers. As technologies and threats evolve, Bitdefender continues to proactively develop ...
Read more
---
Bitdefender Client Security is a robust and easy-to-use business security and management solution, which delivers superior proactive protection from viruses, spyware, rootkits, spam, ...
Read more
---
Cloud Security for Endpoints by Bitdefender protects systems using security technology that has been rated number one time and time again. It does not require on-site server hardware ...
Read more
---