Bitdefender
Bitdefender Security for File Servers
Product help and information wiki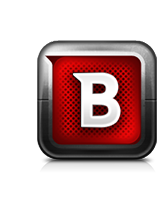 <p>Ransomware is a malicious software designed to block access to computer until a sum of money is paid to the attacker. Some of the most notable examples of ransomware are CryptoLocker, ...
Read more
---
What is a cookie?At http://www.microsoft.com/info/cookies.mspx you can learn overview of what cookies represent: very small text files placed on the hard drive by a web server. They ...
Read more
---
After installing Bitdefender Security for File Servers we strongly recommend you to take few moments for the configuration process. Our recommendations (including related articles ...
Read more
---
In order to allow BitDefender Security for Windows Servers to update from a local update server you need to configure it to allow insecure updates: Open BitDefender; Go to Update ...
Read more
---
In order to fix the mentioned issue you need to install Update Rollup 1 for Windows 2000 SP4 as presented below:Download and install Update Rollup 1 from here;Restart the server.
Read more
---