Bitdefender
Bitdefender Security for Exchange
Product help and information wiki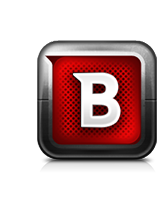 What is a cookie?At http://www.microsoft.com/info/cookies.mspx you can learn overview of what cookies represent: very small text files placed on the hard drive by a web server. They ...
Read more
---
When Bitdefender scanning is activated, VSAPI MIME parser splits the messages in its constituent elements, before passing them one by one to the antivirus. On some Exchange servers, ...
Read more
---
Bitdefender Security for Exchange safeguards your organizations critical messaging services to protect against email-borne viruses, spyware and spam. Integrating seamlessly with Microsoft® ...
Read more
---
Aiming to constantly improve the products' usability and to come closer to what the customers need, Bitdefender now provides all security solutions for Windows servers using an ...
Read more
---
Bitdefender Security for Mail Servers protects Windows or UNIX-based mail servers for known and unknown security threats with award winning proactive antivirus, antispyware, antispam, ...
Read more
---