Bitdefender
Bitdefender Client Security
Product help and information wiki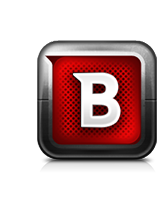 <p>Ransomware is a malicious software designed to block access to computer until a sum of money is paid to the attacker. Some of the most notable examples of ransomware are CryptoLocker, ...
Read more
---
What is a cookie?At http://www.microsoft.com/info/cookies.mspx you can learn overview of what cookies represent: very small text files placed on the hard drive by a web server. They ...
Read more
---
The virus signature, also known as virus definition, is a unique binary string that represents a part or the entirety of a computer virus. In a similar way to fingerprints, it helps ...
Read more
---
The update replaces the file and registry monitoring drivers with a newer version. All users of Bitdefender Clients updating from a local update server are required to reconfigure ...
Read more
---
Troubleshooting steps Make sure that the default interval for informing the server is unchanged on the respective client: go to the respective machine, browse to "%CommonProgramFiles%\SOFTWIN\Bitdefender ...
Read more
---