Bitdefender
Bitdefender Client Security
Product help and information wiki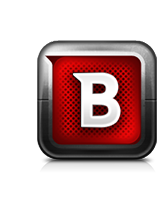 <p>Ransomware is a malicious software designed to block access to computer until a sum of money is paid to the attacker. Some of the most notable examples of ransomware are CryptoLocker, ...
Read more
---
What is a cookie?At http://www.microsoft.com/info/cookies.mspx you can learn overview of what cookies represent: very small text files placed on the hard drive by a web server. They ...
Read more
---
The virus signature, also known as virus definition, is a unique binary string that represents a part or the entirety of a computer virus. In a similar way to fingerprints, it helps ...
Read more
---
One of the main features that Bitdefender Endpoint Security Tools provides is the possibility to be installed remotely on endpoints, process called deployment.For the Bitdefender Endpoint ...
Read more
---
The Bitdefender Firewall was designed to offer the best protection for your network / Internet connections, without you having to configure it. No matter if you are connected directly ...
Read more
---