Bitdefender
Bitdefender Antivirus Scanner for Unices
Product help and information wiki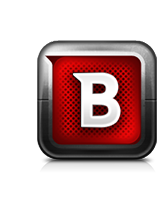 What is a cookie?At http://www.microsoft.com/info/cookies.mspx you can learn overview of what cookies represent: very small text files placed on the hard drive by a web server. They ...
Read more
---
Do you have products for Linux/FreeBSD?Yes, go to http://www.bitdefender.com and select the Linux/FreeBSD tab. There you'll see our current product line-up and datasheets Do ...
Read more
---
Much ado has been made about whether or not Linux is truly more secure than Windows. Download the paper. The Antivirus Defense-in-Depth Guide provides an overview of the types ...
Read more
---
To scan an entire hard drive from command line you will have to open first a terminal as root by right clicking on the desktop and selecting the option Terminal (as root): Contextual ...
Read more
---
In order to access the procedure for command line scanning with the Bitdefender Rescue CD please read this KB article. To open the saved scan report and view just the infected files ...
Read more
---