The Investigations page provides you a list of all the Investigations that the SOC team has performed, along with several filtering options and additional information for each investigation.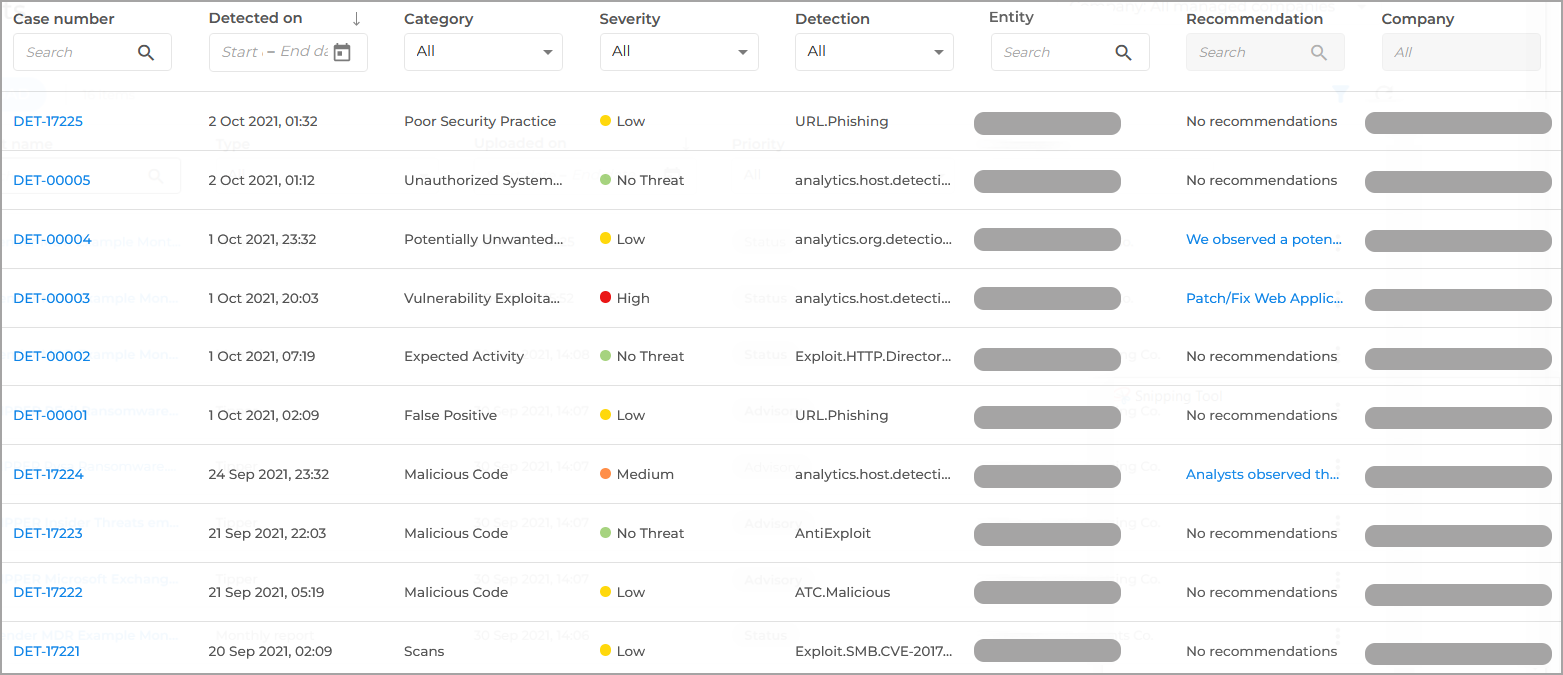 Case number - the ID of the investigation.

Note

Click any case number to display additional information about the event.

Detected on - timestamp of when the investigation was initiated.

Category - the type of the investigation.

Expected Activity

False Positive

Malicious Code

Poor Security Practice

Potentially Unwanted Program

Scans

Unauthorized System Access

Vulnerability Exploitation

Severity - the severity of the incident, as resulted from an investigation. The severity of an incident can have one of these values:

Low

Medium

High

No threat

Unknown

Detection - the name of the signature on which the investigation is based.

Entity - the name of the endpoint involved (or org for multiple endpoints). The triggering alert may no longer be associated only with a hostname. It can also be with a network address or a username.

Company - the name of the company where the threat was detected.