The Bitdefender MDR portal is built around handling incidents, tickets and security reports. The portal is suitable for both customers and MSPs who manage more companies.
The portal menu, situated on the left-hand side, provides you with the main tools for monitoring security incidents and managing the service.
Tip
The portal menu is collapsible to ensure an optimal display of the page. Click the arrow next to the Bitdefender logo to collapse or expand the menu.
In general, the portal pages share the same structure.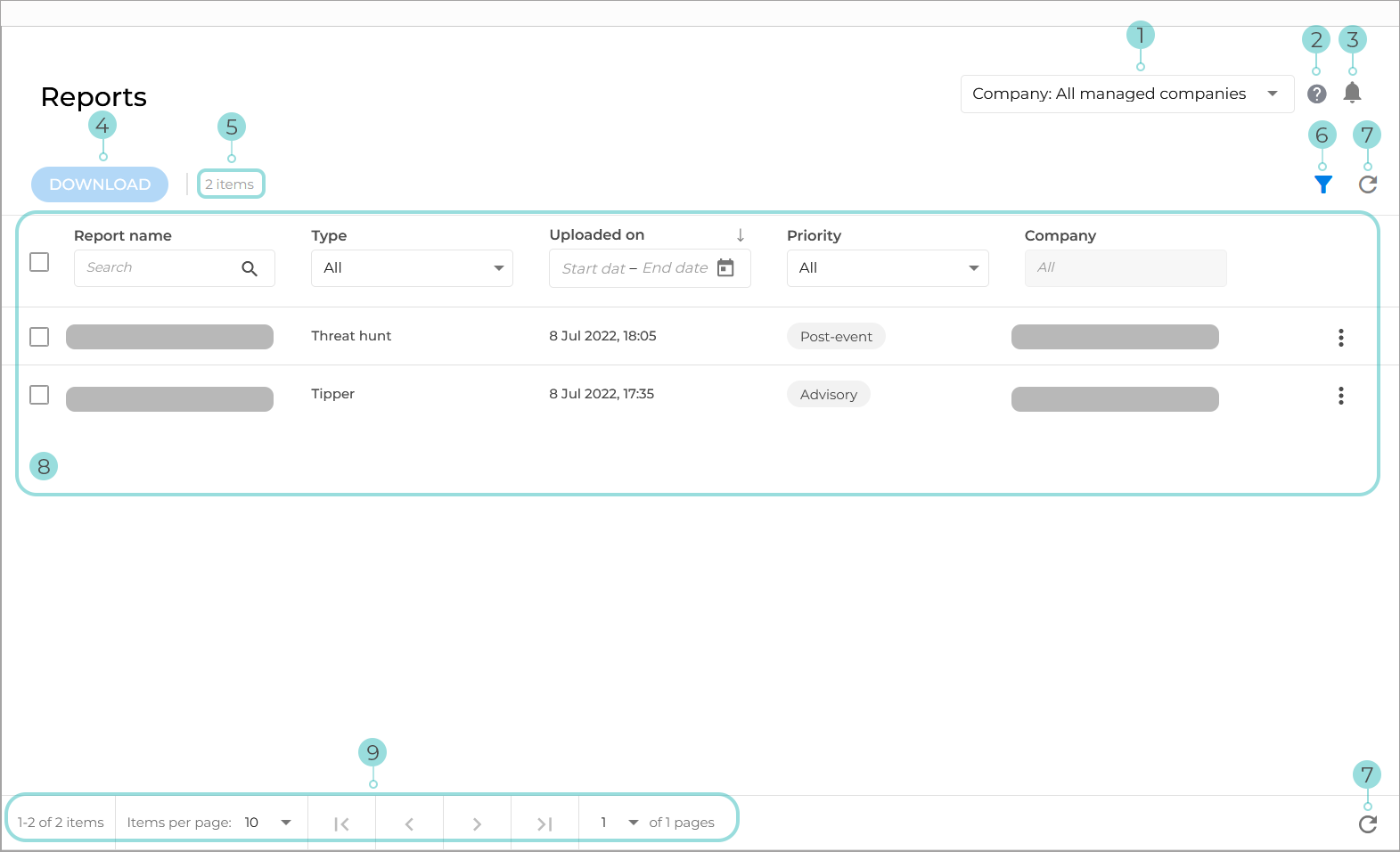 Company selector. Select the company you want to display information for. By default, All managed companies is selected.

Info button - hyperlink to the knowledge base article relevant for the page displayed.

Notifications - configure notification settings for your company.

Download - used to download a report.

Number of items displayed for your current selection.

Toggle filters on/off - adds/removes filter under each column header.

Refresh page - checks for updates for the information displayed on the page.

Page information - displays the information relevant to the page in a table.

Clicking on some of the column headers will rearrange the items in the table based on the value in the column (from higher to lower or from lower to higher). If a re-order is applied to a column, an arrow will appear next to the column header:

Some column headers provide a drop-down menu that allows you to filter the items in the table based on the value in the column.

Some column headers provide a search box allowing you to filer out the table information displayed based on the value you type in.

Some column headers provide a calendar that will allow you to filter out results based on a specific date you choose.

Results settings - set the number of results per page and navigate between pages.