What's NEW in Bitdefender 2017
Thank you for choosing the best security solution ever made. We love having you onboard.
To help you make the most of your amazingly powerful and versatile Bitdefender 2017, we've put together a short list of the new and improved features included in our latest products.
WHAT'S NEW?
Anti-Ransomware
Here's a must-have nowadays. It gives you powerful protection against the growing threat of ransomware, a type of malicious attack that encrypts and denies access to your most precious files, such as family photos and important text documents, and asks for ransom in exchange for their release. Anti-Ransomware now comes with even faster detection, and we've added notifications so you are always up-to-date. Plus, all our users get near-instant protection every time we discover a new type of ransomware anywhere in the world.
NOTE: Find more about ransomware: https://www.hotforsecurity.com/blog/the-abcs-of-cybersecurity-r-is-for-ransomware-15985.html
Wi-Fi Security Advisor
When you're on the go and connect to Wi-Fi hotspots such as those in cafes, airports, parks or shopping malls, how do you know they're safe? Wi-Fi Security Advisor scans the networks you connect to for any security holes that might put you at risk, and then recommends the best action to protect your device and your privacy.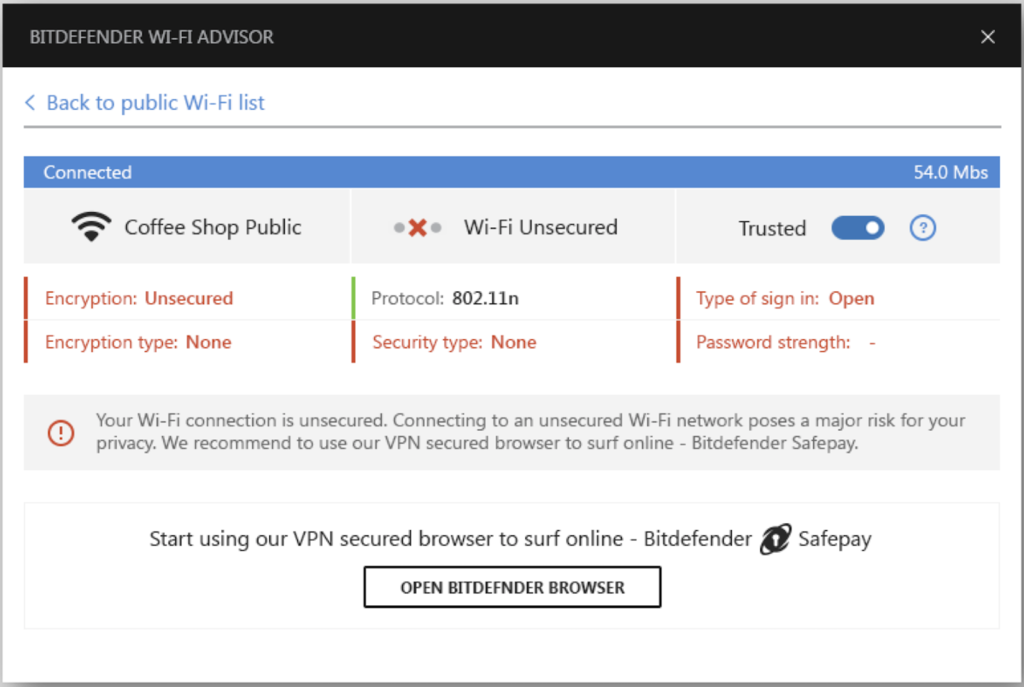 System TuneUp with Disk CleanUp
Bitdefender is more than a security solution. We want to help you have the best possible experience when you use your device, so we've got some powerful tools that help you optimize your system. For the first time ever, TuneUp includes Disk CleanUp, so you can easily get rid of all the clutter and have your computer run like new.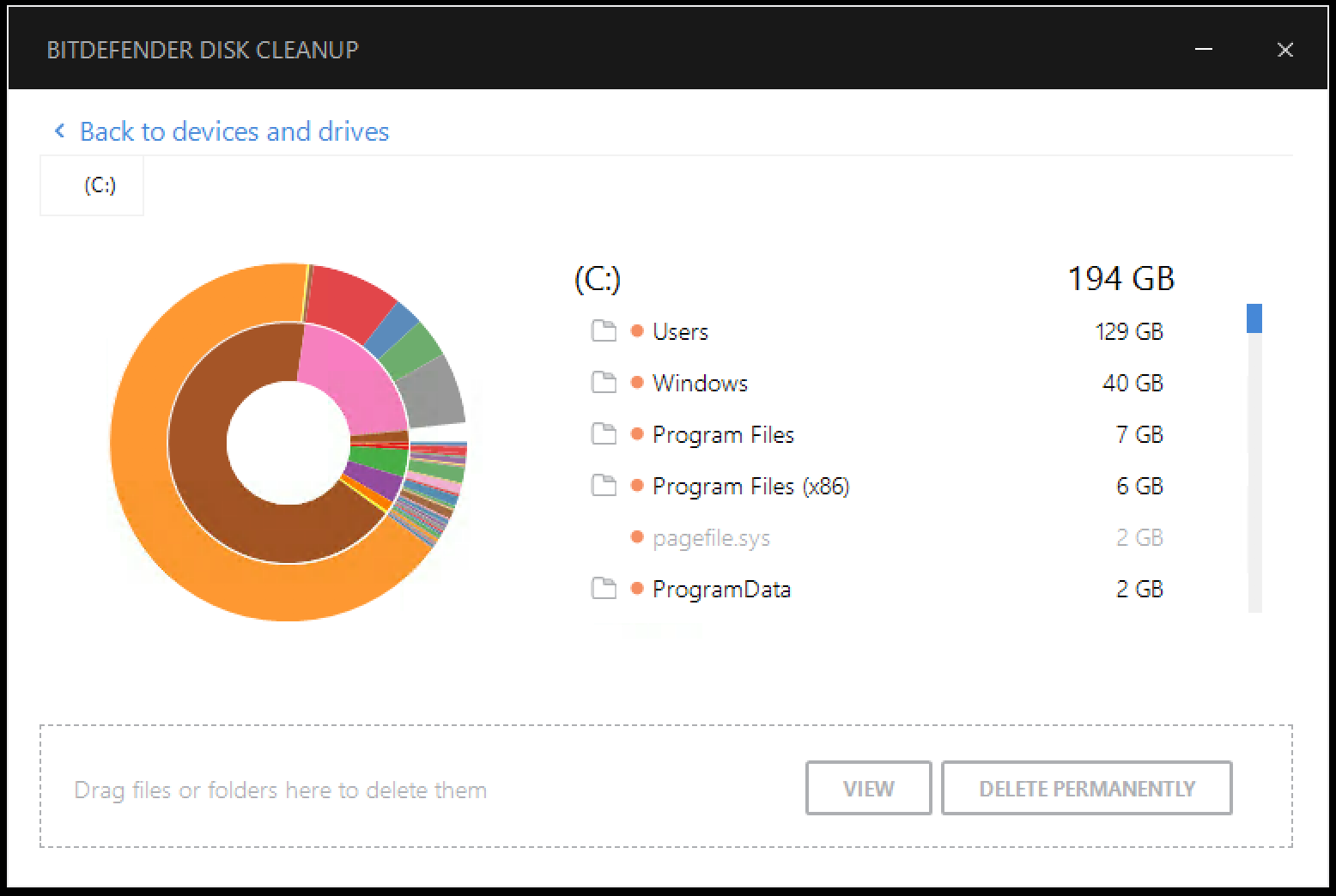 WHAT'S BETTER
We've improved many of our features so they are now even more efficient. Here are the most notable improvements in Bitdefender 2017:
User Interface
We've made Bitdefender more user-friendly than ever before. Among other things, you now have easy access to various features from the intuitive menu placed on the left side of the main Bitdefender window.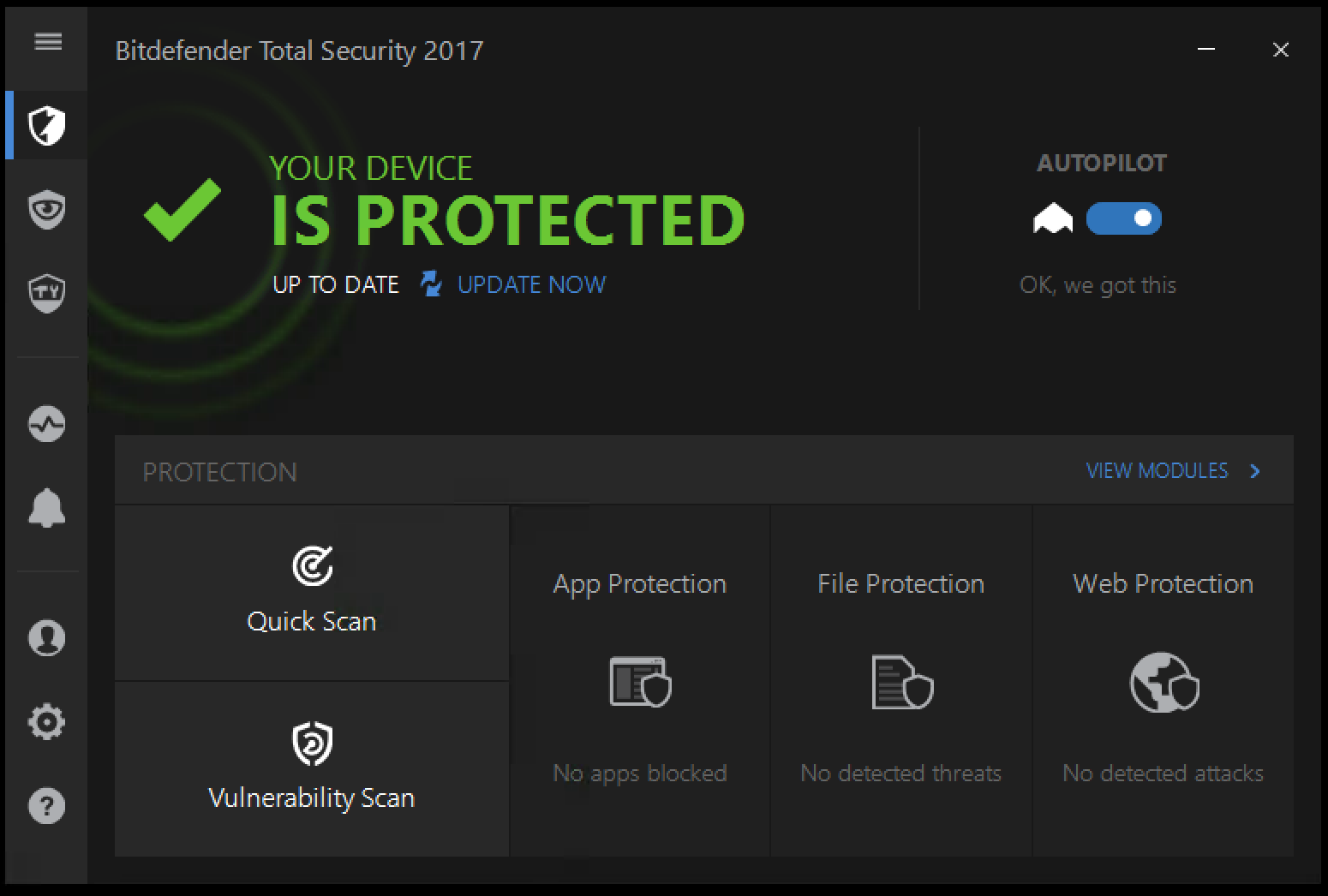 Remote Management
Bitdefender Central has a new dashboard and a streamlined interface so you can more easily control your cyber-security.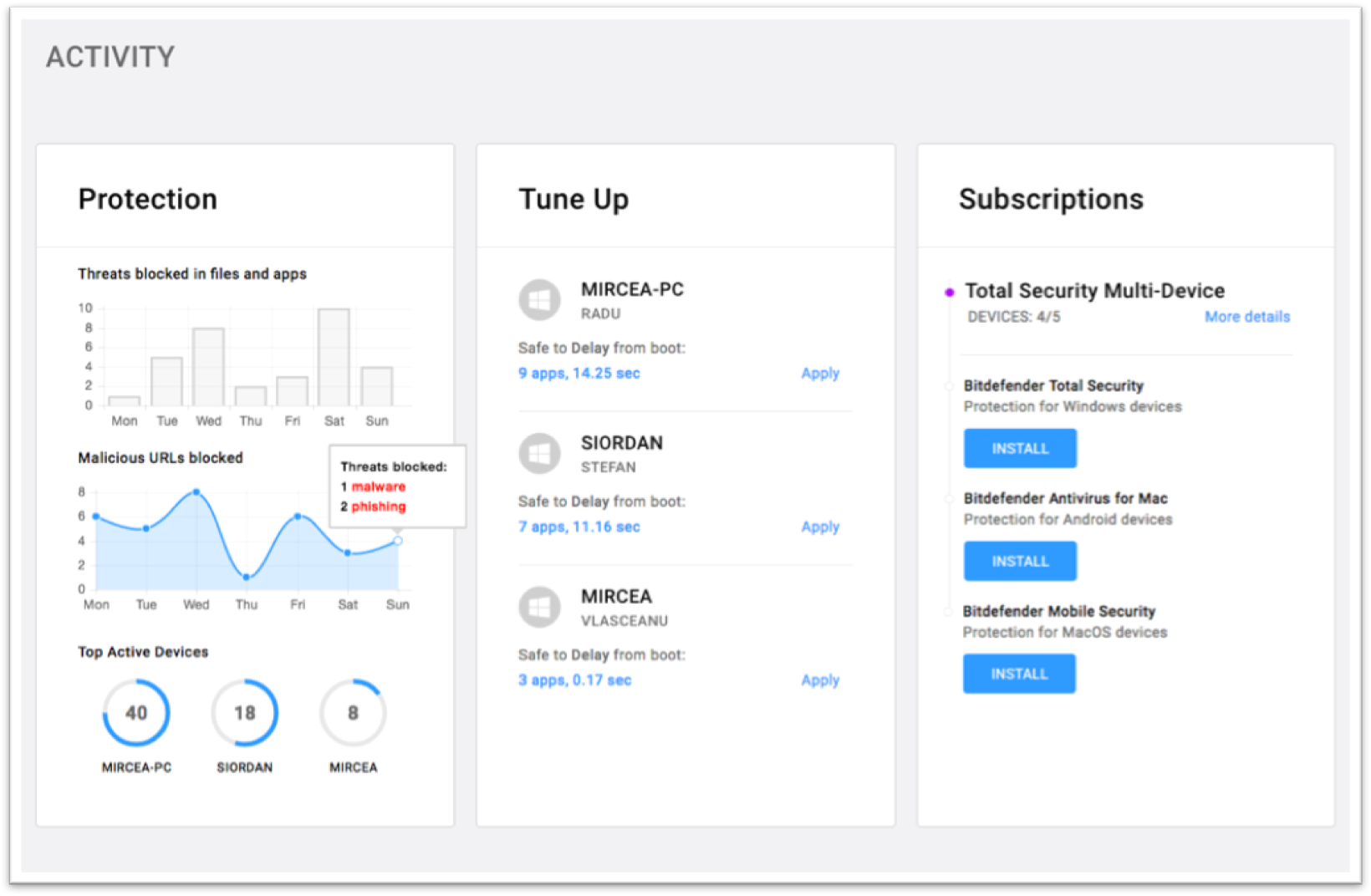 Parental Advisor
You can now set up controls for your children's accounts on shared devices; set up as many accounts as you want, on as many devices as you want.
Anti-Theft
Your Android devices will snap a picture whenever someone tries to access them without your consent, and will email the mugshot to your inbox.
For more details, please go to bitdefender.com.
And don't forget - we've got your back. So you can do your thing, protected.
Can't find a solution for your problem?
Open an email ticket
and we will answer the question or concern in the shortest time possible.