How to prepare workstations for Security for Virtualized Environments by Bitdefender (Multi-Platform) deployment
Security for Virtualized Environments (Multi-Platform) by Bitdefender is a network security solution aimed at all types of businesses. Client products are Bitdefender security solutions that can be managed remotely using the Security Console. Before you proceed, prepare computers for deployment to make sure it goes smoothly.
Please prepare the network computers for deployment as follows:
1. Make sure the network computers meet the corresponding system requirements
         a) For Windows XP, you need to have at least Service Pack 2. To check the currently installed Service Pack, right-click My Computer and select Properties. This information is available in the General tab, System section.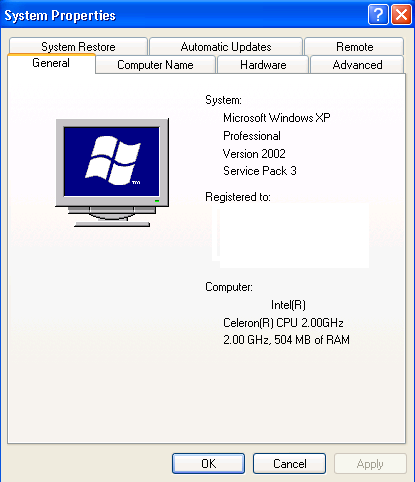 b) For Windows Vista or Windows 7, you will need to disable User Account Control (UAC). To disable UAC go to Start -> Control Panel -> User Accounts. Here you must click "Change User Account Control settings". Set UAC on "Never Notify" and then click OK. .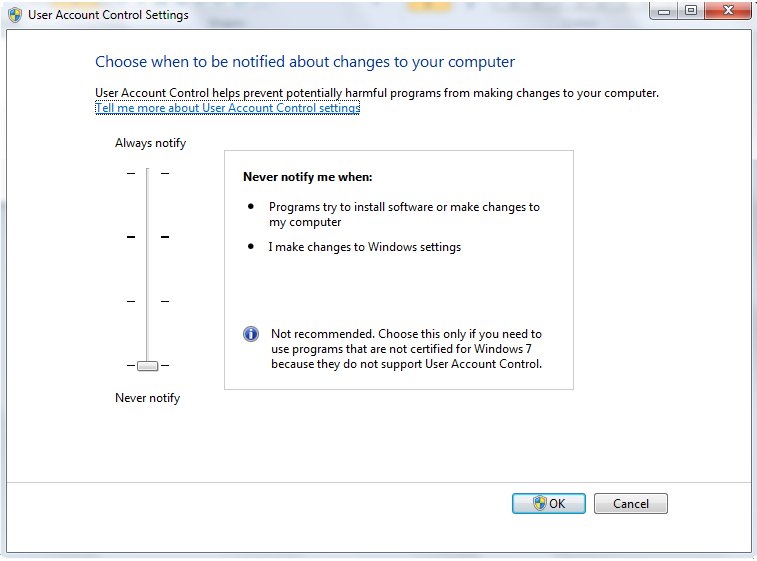 2. Configuration required on the network computers
Configure each Windows XP workstation not to use simple file sharing. Follow these steps:
              a. On the Windows Start menu, click My Computer;
              b. Click Tools > Folder Options, then the View tab;
              c. Clear the Use simple file sharing check box in the advanced settings list;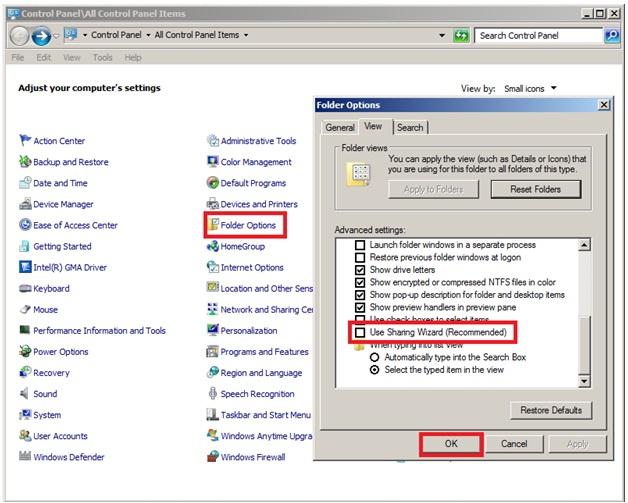 On all workstations and servers you want to manage configure the firewall to allow the communication ports used by the Security for Virtualized Environments (Multi-Platform) components. Or, if you prefer, you can disable the firewalls; These are the default communication ports you need to allow:
27017 - Ports used for communication between the Security Virtual Appliance and the Security Console database.
443 - HTTPS port used to connect with a web browser to the Security Console;
80 - redirects to 443;
7074 - Update Server port;
7081 - Security Virtual Appliance port used for scanning;
8082 - Security Console port used for Silent Agent synchronization;
3306 - Port used by the Response Caching Service on the Security Virtual Appliance.

Note:These ports must not be used by any other application installed in the network. If any of these ports is used by another application, you will need to choose anew communication port and set the firewalls to allow it instead of the default port.
Verify if the "File and Printer Sharing" protocol is enabled: please go to Start -> Control Panel -> Network Connections (or Network and Sharing Center on Windows Vista/7) . Identify the NIC on which the network connection is established, Local Area Connection, and right click it then click Properties (or double click and then click Properties)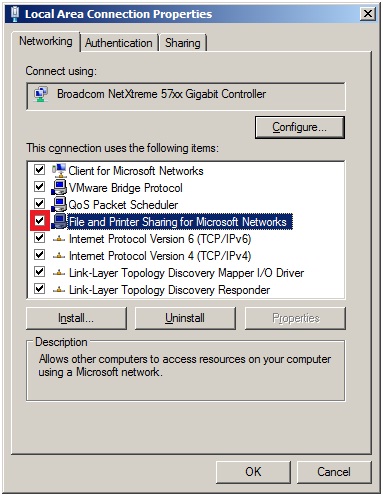 Note:  For the connection to be successful you must either disable the Windows Firewall or configure it to allow traffic through "File and Printer Sharing" protocol and also to allow  ICMP traffic (so you can successfully PING the workstation). To disable Windows Firewall please open Control Panel->Windows Firewall and click Off. In order to check that the network stations are correctly configured please try the following:
Ping the respective network station;
Try to log in on the administrative share \\computer_name\admin$;

3. Remote any other security solution installed on your clients

Before you deploy Security for Virtualized Environments (Multi-Platform) by Bitdefender on the workstations, REMOVE any third-party security software installed on the managed workstations. Failing to do so may result in system instability.


Can't find a solution for your problem?
Open an email ticket
and we will answer the question or concern in the shortest time possible.