How to manage the Bitdefender Antivirus for Mac notifications
Bitdefender Antivirus for Mac uses the OS Notification feature to display notifications regarding updates and other events.
These can also be found in the Bitdefender History section, under Preferences (see the chapter 4.5 Configuring Preferences > History in the user guide)
As long as the Autopilot is On and the internet connection is active, Bitdefender will automatically update the virus signatures database every hour and will display a notification about this. If you don't wish to be bothered with these notifications or by the sound of the alert, follow the steps below:
1. Open System Preferences from Dock or from the Apple Logo menu.
2. Go to Notifications.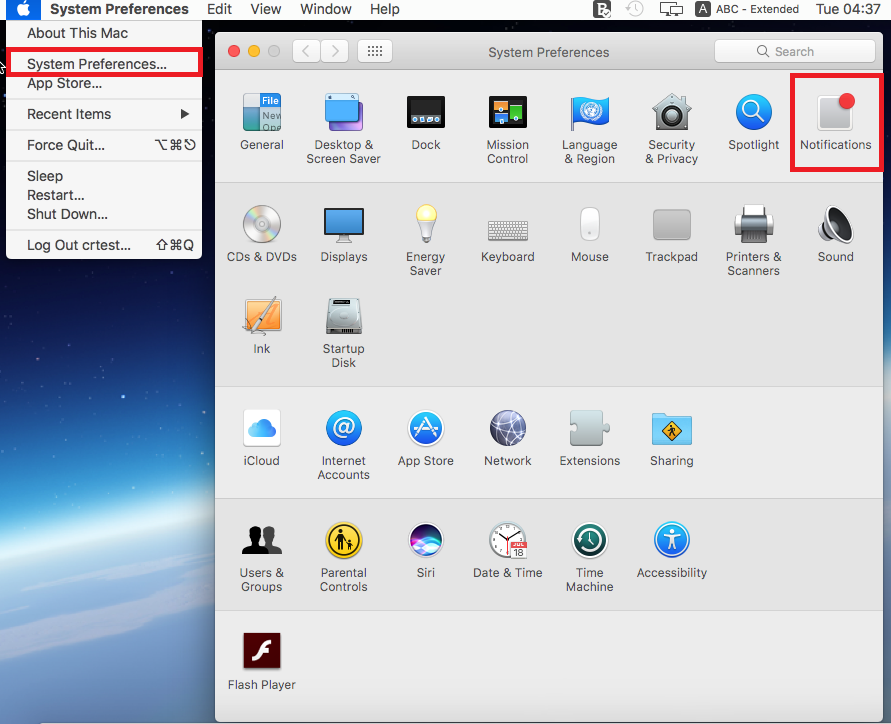 3. Select Antivirus for Mac from the applications list in the left panel.
4. At Alert style choose None.
5. You can also disable Play sound for notifications or the other options.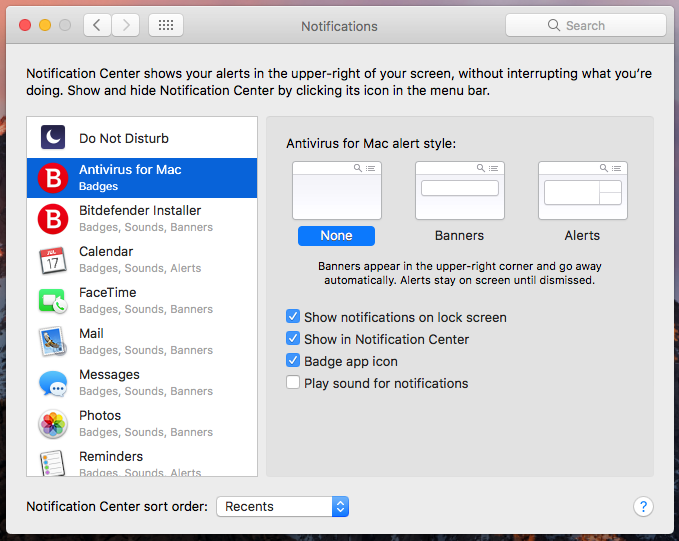 Can't find a solution for your problem?
Open an email ticket
and we will answer the question or concern in the shortest time possible.