Manually Updating Bitdefender Security for File Servers using cumulative.zip
Bitdefender Security for File Servers protects systems using security technology that has been rated number one time and time again. In many organizations, isolated networks (without any connection to the internet) will need signature and product updates for their Bitdefender product in order to keep their network protected and updated.  Bitdefender understands this need and provides a product-oriented list of offline product and signature updates, based on your installed product.  As network security is very important, Bitdefender also provides weekly-based updated packages (signature packages), as well as cumulative-based updated packages (product and signature packages).
This article provides instructions for successfully update the malware signatures and software using the cumulative.zip package.
In order to successfully update manually Bitdefender Security for Windows Servers using the cumulative.zip package follow the steps below:
Download the corrrect cumulative.zip update package according to your Windows Operating system architecture:
Stop the Bitdefender On Access Service and the Bitdefender Live Update Service.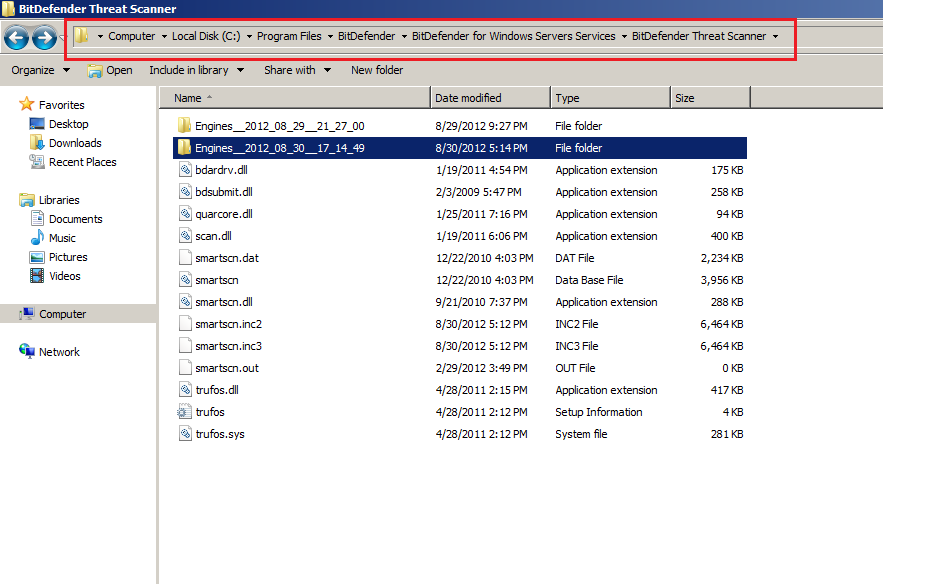 Copy the update files.
Extract the content of the file cumulative.zip into the location (default): C:\\Program Files\\Bitdefender\\Bitdefender for Windows Servers Services\\Bitdefender Threat Scanner\\Engines__2012_08_30__17_14_49\\Plugins. Please note that the "2012_08_30__17_14_49\\" string in the Engines__2012_08_30__17_14_49\\ folder's name might vary, you need to select the newest folder if you have more than one folder starting with "Engines".
Start Bitdefender On Access Service service.
Start Bitdefender Live Update Service. 
Can't find a solution for your problem?
Open an email ticket
and we will answer the question or concern in the shortest time possible.