How do I restrict the Internet access for my child?
Once you have configured Parental Control, you can easily block Internet access for specific periods of time.
Bitdefender Parental Control enables you to control the Internet usage for your children even when you are not at home.
To restrict Internet access for certain times of day, follow these steps:
On any device with Internet access, open a web browser.

Go to: https://my.bitdefender.com

Log in to your account using your user name and password.

Click Parental Control to access the dashboard.

Select your child's profile on the left-side menu. (In our example, we have created a profile for Jack)

Click on  the Web panel to access the Web Activity window. Click Schedule.

 Select from the grid the time intervals during which Internet access is blocked. You can click individual cells, or you can click and drag to cover longer periods. If you click Block All, the internet access is completely blocked for Jack. To start a new selection, click Allow All. Click Save when you are done.
Let's say we want to restrict the Internet access for Jack every weekday, from 10 AM to 5 PM: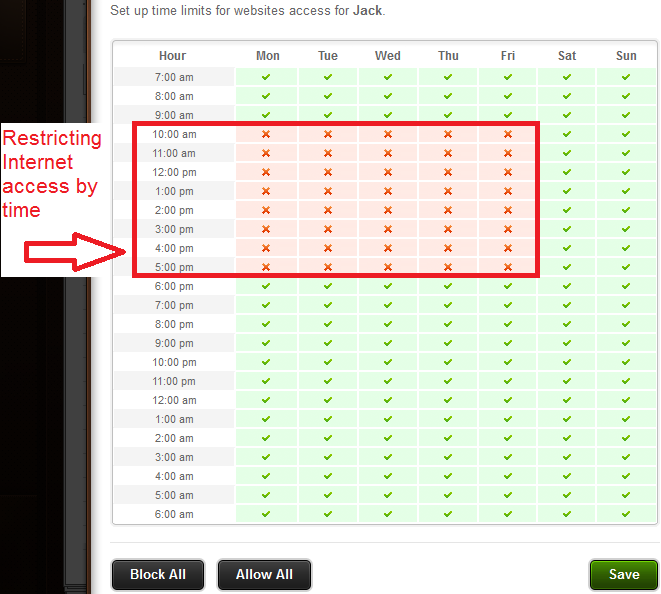 Note: Bitdefender will still update every hour even if Internet access is blocked.
Can't find a solution for your problem?
Open an email ticket
and we will answer the question or concern in the shortest time possible.