Where can I find my old license key so I can transform it into a Bitdefender 2016 subscription?
In the new version of Bitdefender - 2016 - we changed the way products are licensed and registered. The old license keys that were used to register the older products, are now replaced by subscriptions. A subscription gives you the possibility to install and activate a new Bitdefender 2016 product. All the subscriptions are now managed from Bitdefender Central.
As a consequence, MyBitdefender platform was replaced by Bitdefender Central. But MyBitdefender still manages the old products, registered with license keys.
To find your old license key and transform it into a valid subscription for 2016, you need to access my.bitdefender.com in your browser and log in with your credentials. After you log in, you should see the main MyBitdefender interface. Please follow the steps below to find your license keys:
1. Go to the top right corner and click on your email address.
2. In the drop-down menu, click on My Subscriptions.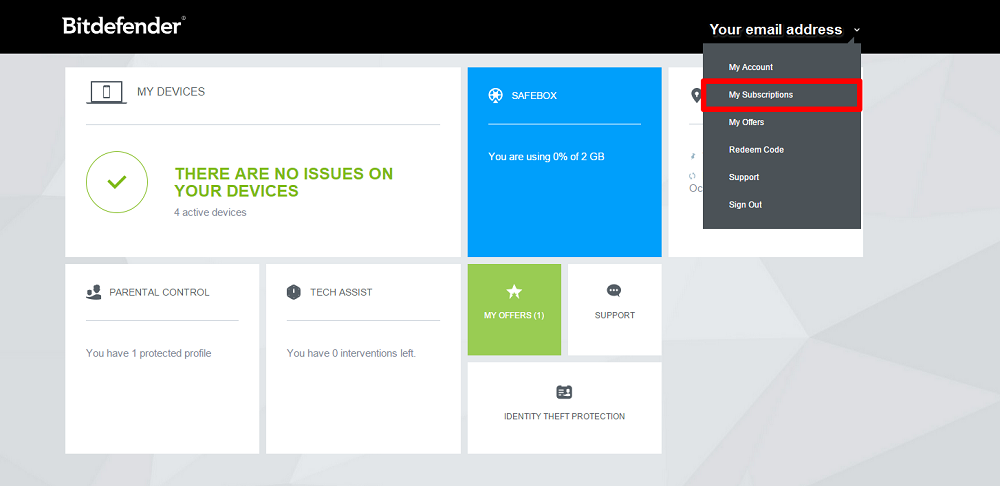 3. You should see a list of products with the corresponding license keys below every active product (except Total Security Multi-Device).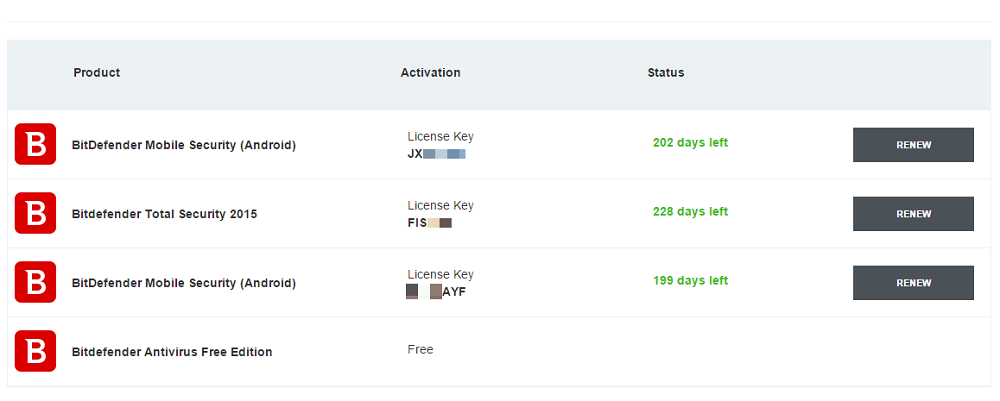 Once you retrieved your license key you can transform it into a valid subscription for 2016 in Bitdefender Central. To do that, please read our dedicated article here.
Can't find a solution for your problem?
Open an email ticket
and we will answer the question or concern in the shortest time possible.