How to install Bitdefender 2016 on my computer
Congratulations for using Bitdefender, the best cybersecurity software in the world!
Follow the steps below to install Bitdefender 2016 on your system:
1. Remove other security solutions from your computer.
a) Run the Bitdefender uninstall tool to remove any previous Bitdefender related files:
http://www.bitdefender.com/files/KnowledgeBase/file/Bitdefender_2016_UninstallTool.exe
b) Remove any other security software that you have installed on the system, by using the manufacturer uninstall steps. You can find a list of known common security solutions, in our article, here.
c) Now restart the system and proceed with the installation of Bitdefender 2016.
2. Install Bitdefender 2016 on your system.
a)  Go to your Bitdefender Central account

NOTE: If you don't have an account already, please sign up for one.
b) Select the My Devices panel.
c) In the My Devices window, click INSTALL Bitdefender.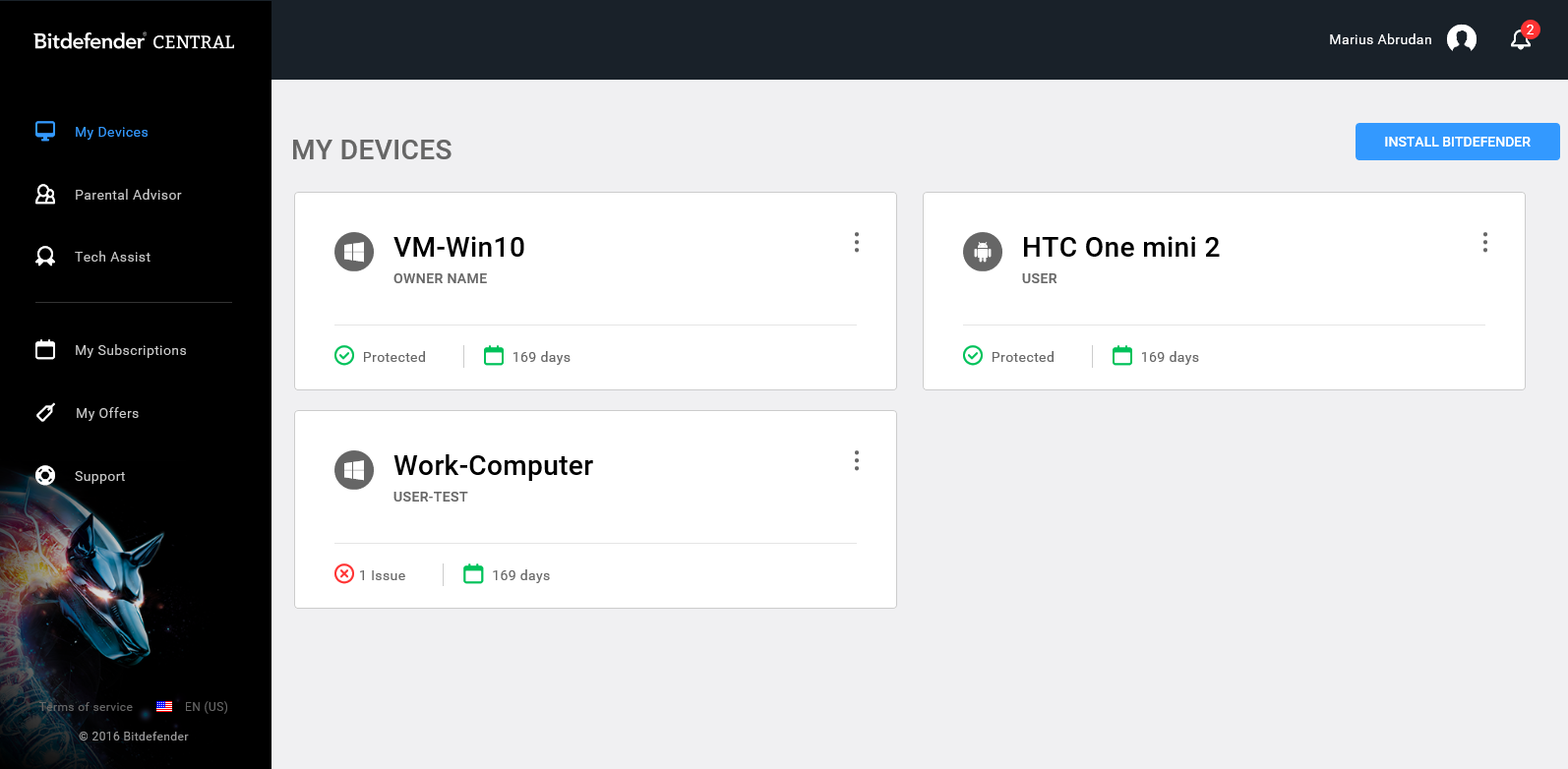 d) Click on the Download button to download the installation agent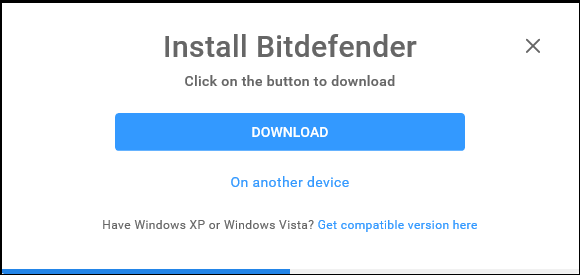 NOTE: If you want to install Bitdefender On another device, select this option. (this way you will send an email with the installation agent to an email address of your choice)
e) Wait for the download to complete, then run the installer (right click on the file you've saved > Run as administrator)
The installation process of Bitdefender 2016 will start on your computer. Now, just follow the onscreen instructions to complete the installation.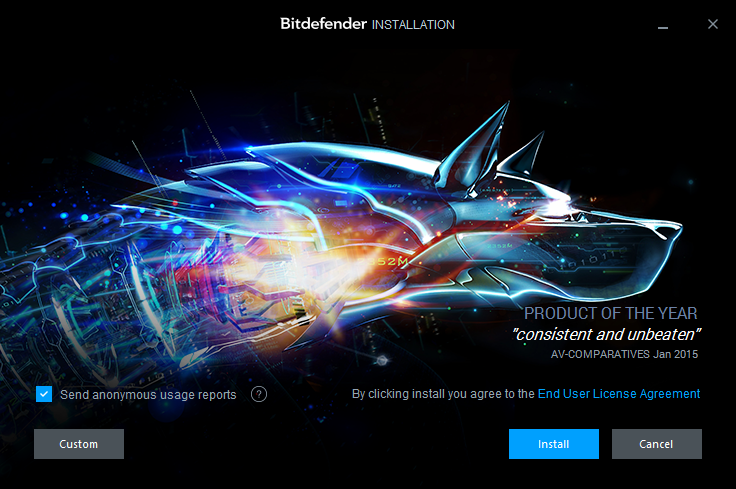 f) Watch the video below to see all the steps explained above regarding the installation of Bitdefender 2016:
Can't find a solution for your problem?
Open an email ticket
and we will answer the question or concern in the shortest time possible.