How to install Bitdefender on another device
If the subscription you have purchased covers more than one device, you can use your Bitdefender Central account to protect a second device.
How to install Bitdefender on a second computer:
1. Access Bitdefender Central.
2. Select the My Devices panel.
3. In the My Devices window, click INSTALL PROTECTION.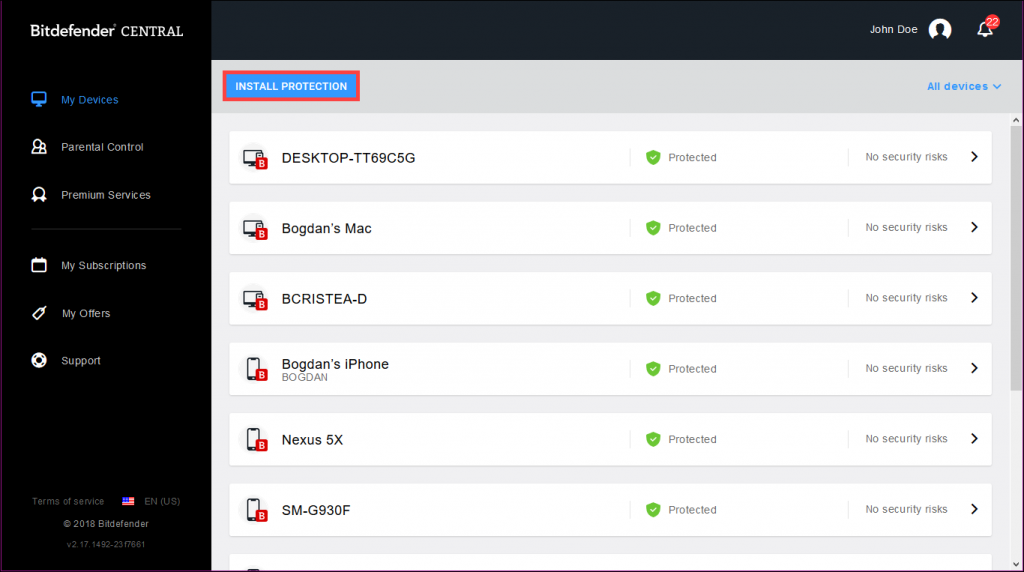 4. Click on Protect other devices.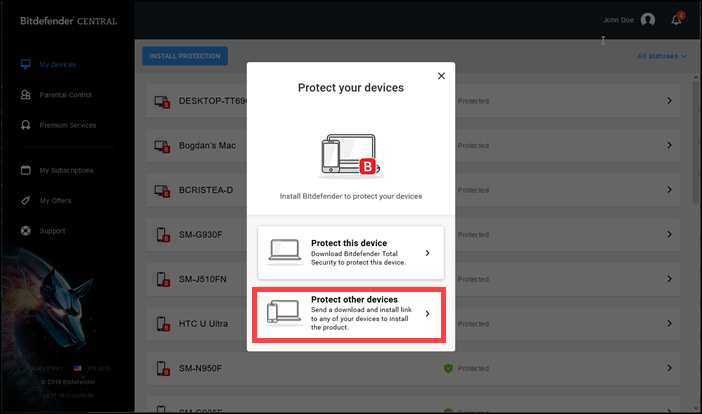 5. Select device owner. Then, you have two options:
Copying the link displayed
Sending the download link via e-mail
Related Articles
Was this article helpful?