If you simply want to uninstall Bitdefender Antivirus for Mac on macOS, here you will find an easy way that will help you to do so. There often comes a time when you just don't need to keep a program around. The removal of Bitdefender Antivirus for Mac can be an easy and fast process. Uninstalling a program from a Windows system can be an easy step for many users (beginner or expert level), but things can be a little different when you deal with a macOS system. No matter the reason, we'll show you exactly how to successfully uninstall Bitdefender Antivirus for Mac:
1. Minimize any open windows and click on an empty space on the desktop. Or click on Finder at the bottom left of the Dock (Finder is the icon that looks like a blue square with a smiley face). 

2. After that, click on Go at the top left of the screen on the menu bar and select Applications in the menu.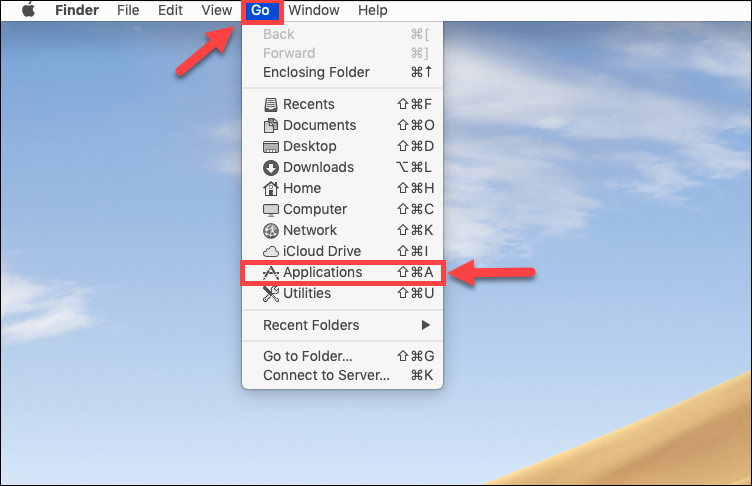 3. In the Applications window you will see a Bitdefender folder, as shown below. Open the Bitdefender folder.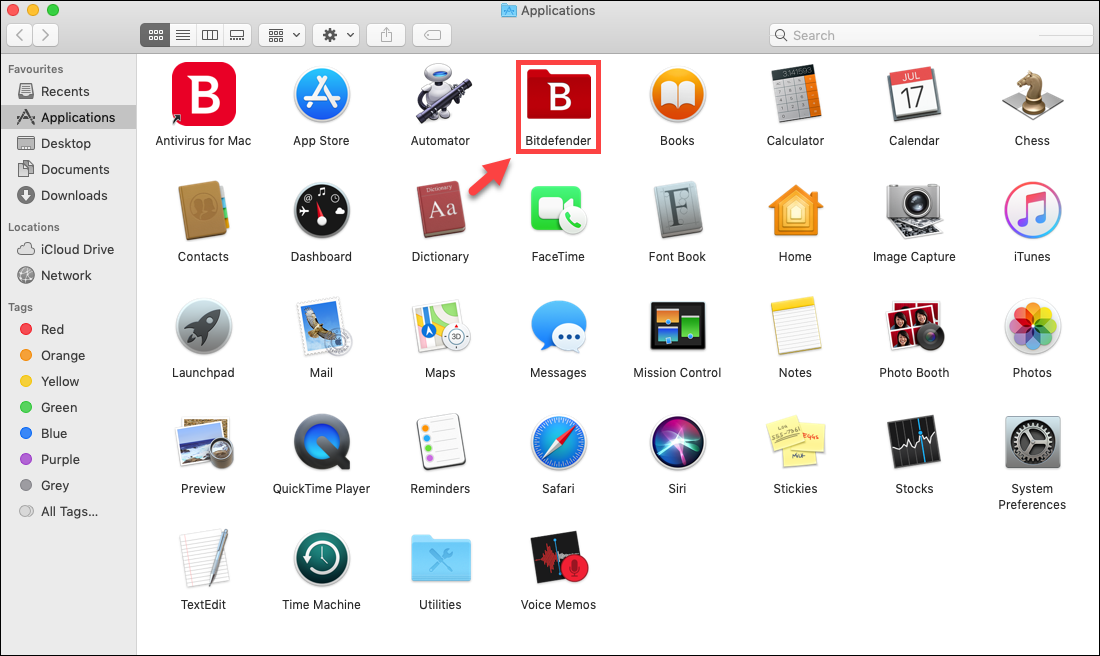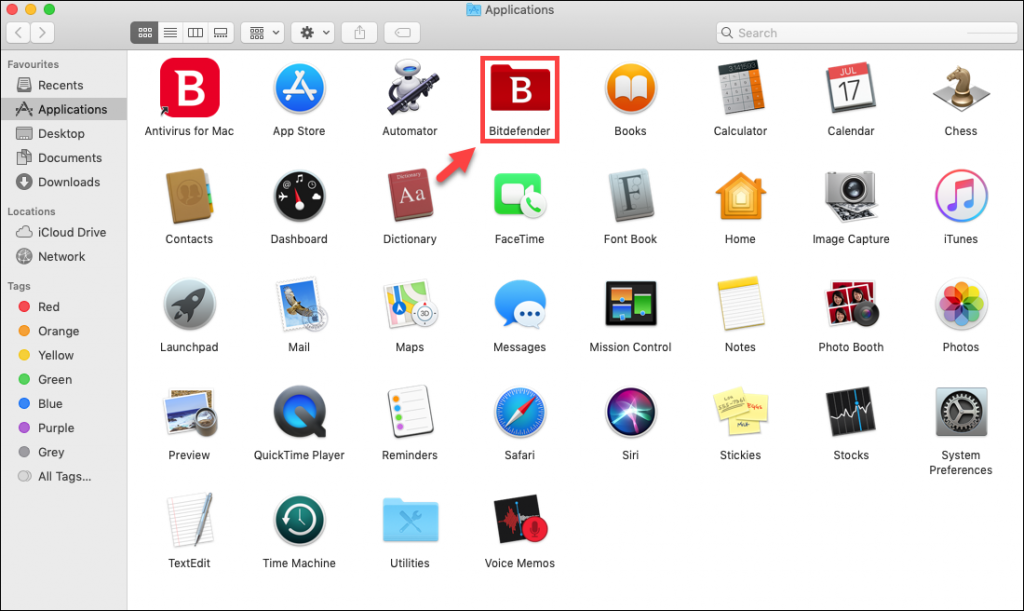 4. In the Bitdefender folder, double-click on BitdefenderUninstaller.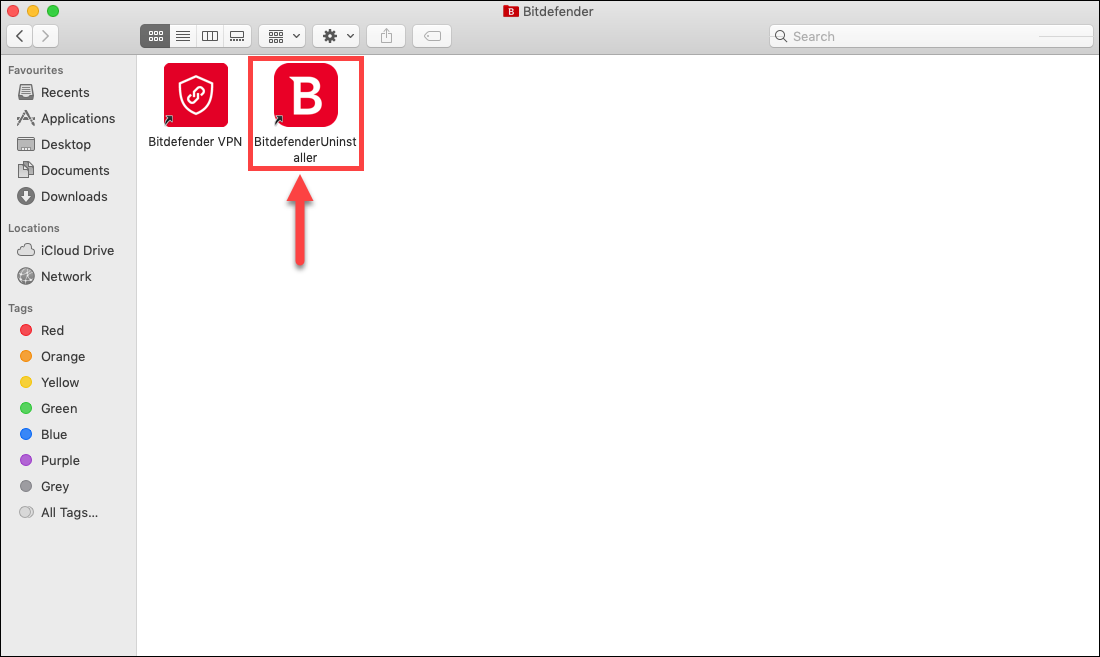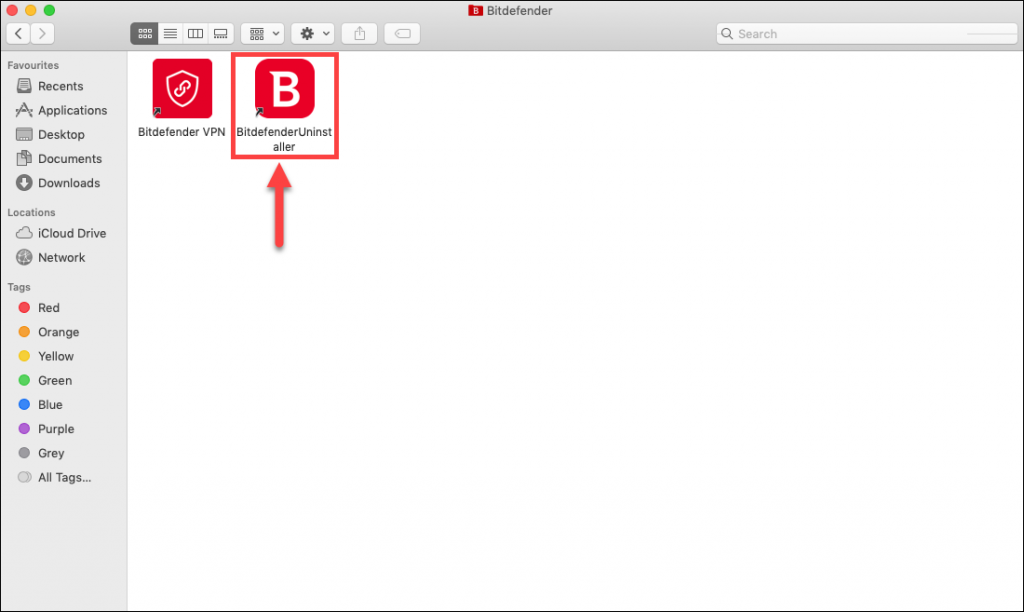 5. A new window will pop up. First tick the checkbox Bitdefender Antivirus for Mac.  Then select Uninstall Antivirus and VPN and click the Uninstall button present at the bottom of the window.
ⓘ  Note:  If you're trying to remove just the Bitdefender VPN app select Uninstall VPN only.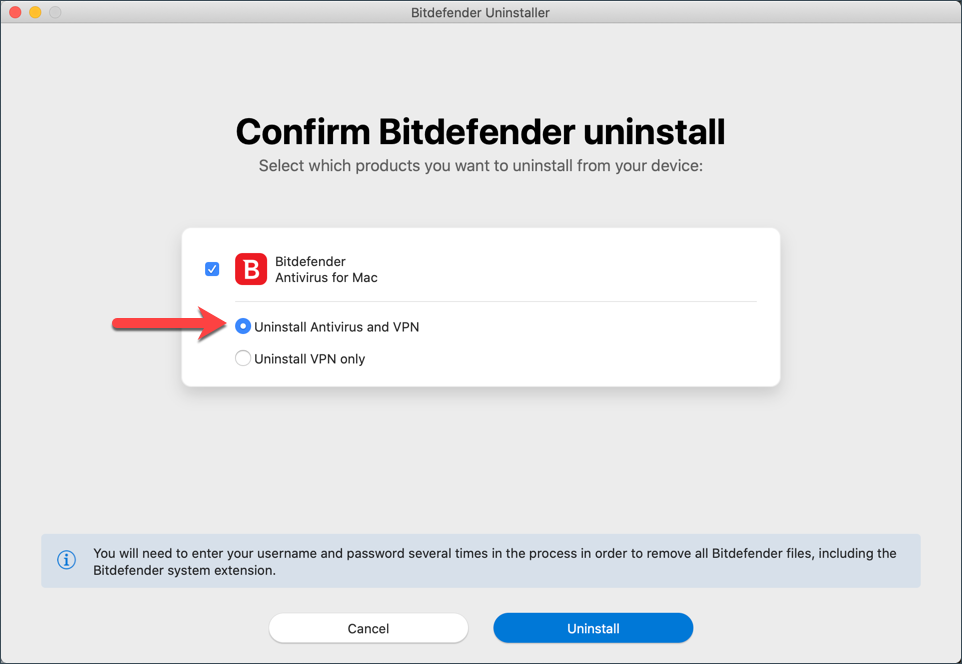 6. Confirm the process by entering the administrator password. The uninstalling will begin.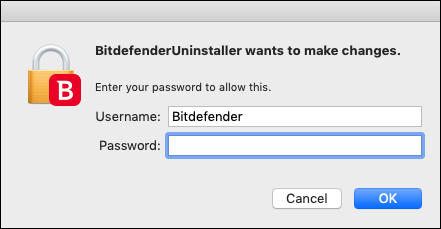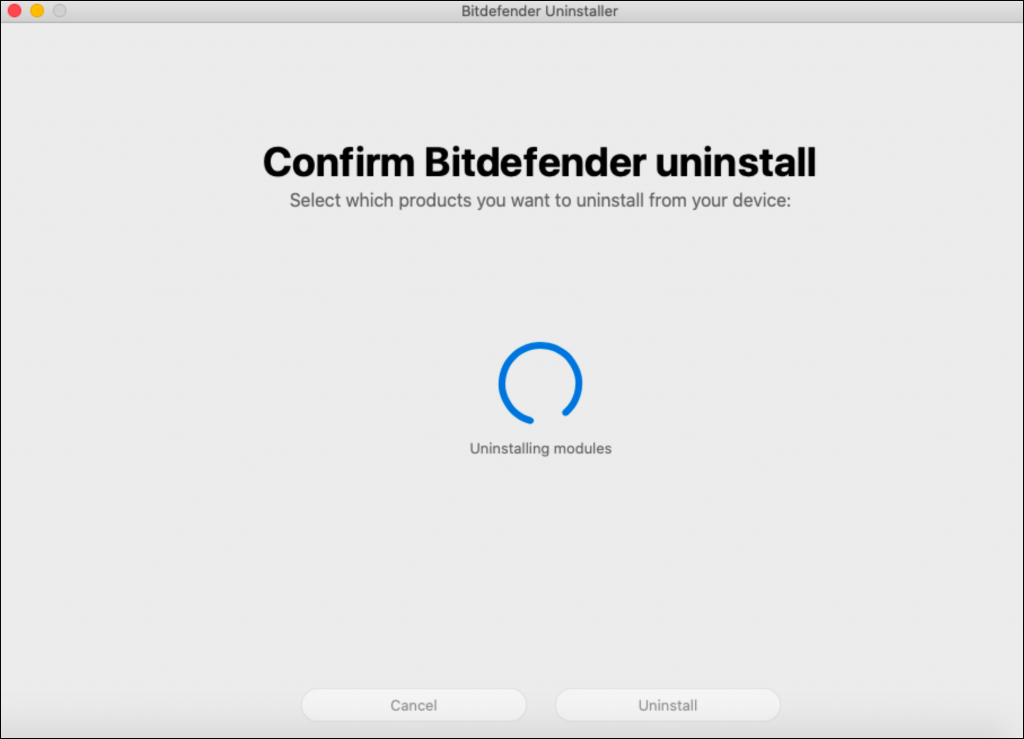 7. When the process is complete click on Close. A web page will open asking you to complete a survey. Your feedback would be much appreciated. If you don't have the time, simply close the page.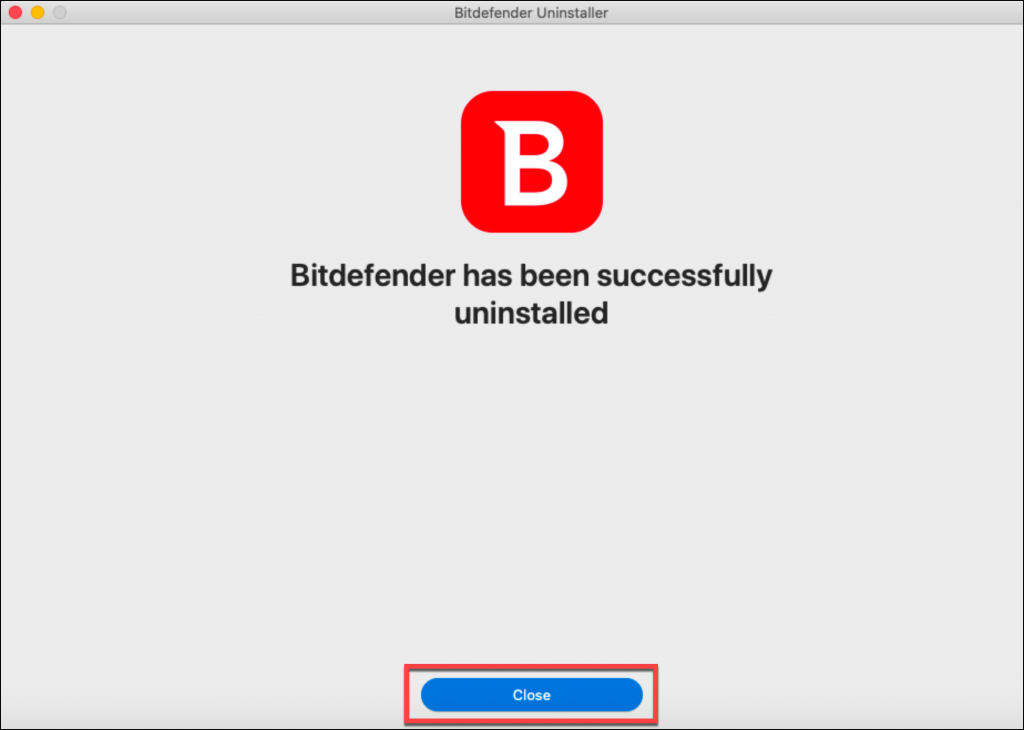 8. Go to Macintosh HD > Library and move the Bitdefender folder to Trash. You will be asked for the administrator password again.
9. If you still have the Bitdefender icon in your Dock, right-click on it, select Options > and then click on Remove from Dock.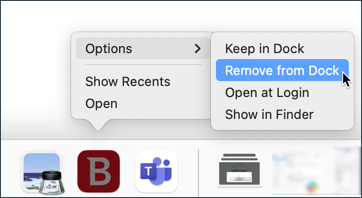 ⓘ  Note: The scan logs, the quarantine, and other files will remain in Macintosh HD > Library > Application Support > Antivirus for Mac. If you have important files that have been quarantined, it is necessary to reinstall Bitdefender in order to get them back. Otherwise, you may move to Trash the entire Antivirus for Mac folder, alongside any other Bitdefender folders.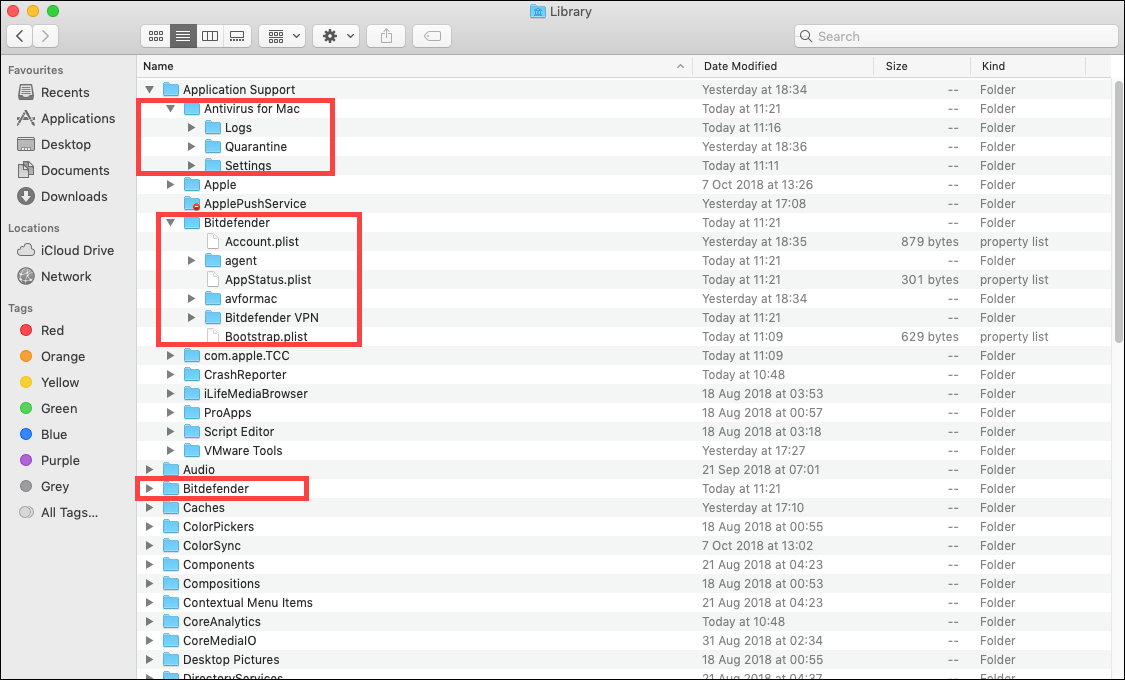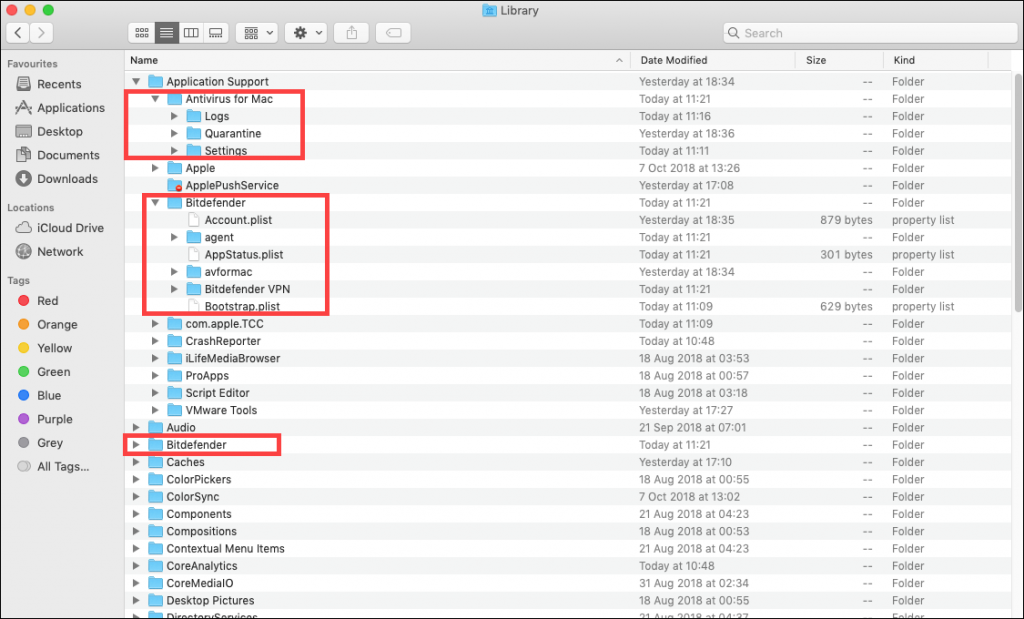 10. After uninstalling Bitdefender, make sure all Kernel extensions have been removed by opening the folder /Library/Extensions/
Delete the following Kernel extensions if you find them at the previously mentioned location:
FileProtect.kext
SelfProtect.kext
TMProtection.kext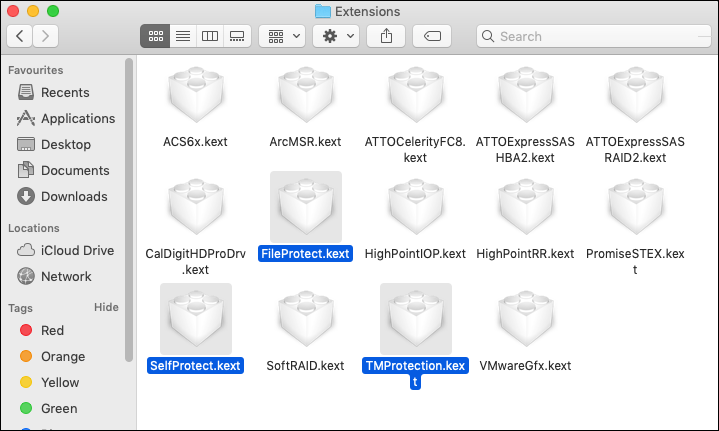 After going through each of the steps outlined in this guide, you have successfully uninstalled Bitdefender Antivirus for Mac.
If the uninstallation encounters unexpected errors and you need further guidance to remove the app, access this friendly guide which will help you to do so – How to uninstall Antivirus for Mac if the standard uninstaller doesn't work.
To reinstall a fresh copy of Bitdefender Antivirus for Mac, follow the steps from this article - How to install Bitdefender Antivirus for Mac.