Bitdefender can't connect to the server after the installation
On rare occasions, after installing Bitdefender, you will receive an error message indicating the product was "unable to connect to the server". This usually indicates that something on your network setup is blocking the connection to our servers, preventing the activation process from completing successfully.
In such situations, we recommend following the steps below.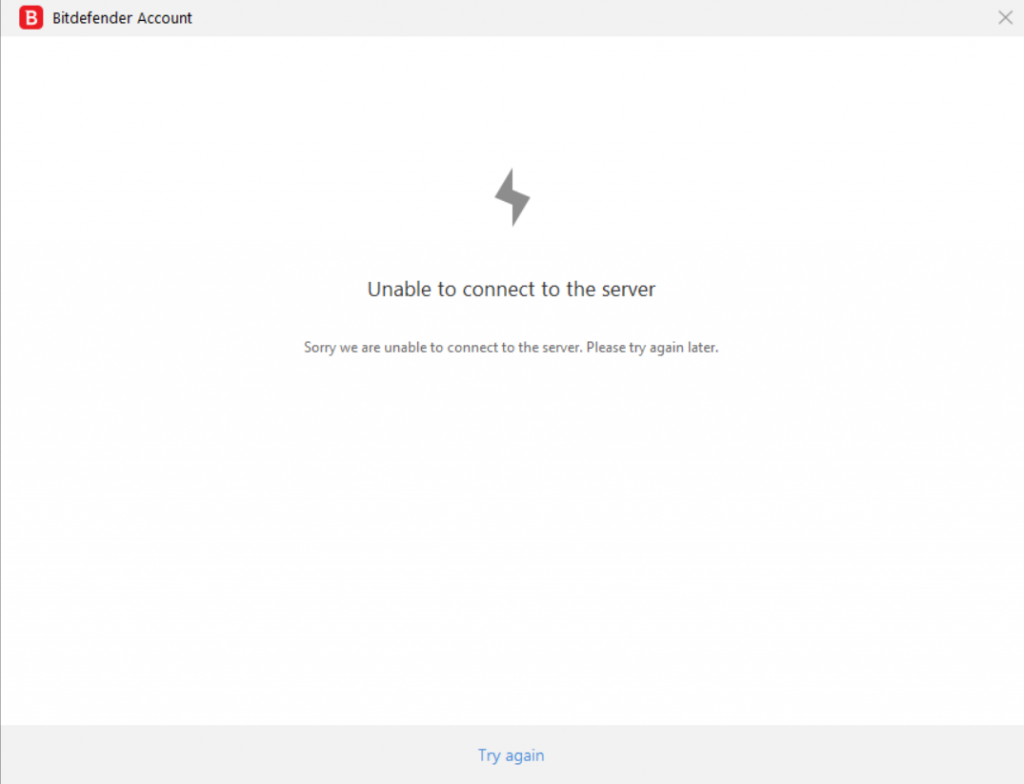 NOTE: After each step, open the Bitdefender window and check if you can log in to your Central account.
1. Change the DNS server settings by following these steps – the instructions apply to all Windows versions.
2. Turn off Windows Defender Firewall using the method described in this article.
3. Reset Internet Explorer settings (instructions are available here).
4. Update the driver for your network adapters. You can find more information on how to do this in this article.
5. Open Command Prompt with administrator privileges, type in the following commands and hit Enter after each one:
ipconfig /flushdns

ipconfig /release

ipconfig /renew
6. If after following the steps described above the issue persists, please contact our support team and provide them with the information (logs) listed below, or reply to your open ticket if you already have one:
• the information shown in your browser when you access this link
Was this article helpful?