How to install Bitdefender Antivirus for Mac
This article guides you on how to install Bitdefender Antivirus for Mac. Before proceeding with the installation, make sure your Mac meets the system requirements.
You can also watch the steps presented in the video below.
---
VIDEO
1. Sign into your Bitdefender Central account.
NOTE: If you don't have an account already, please sign up for one.
• Prior to the installation of Bitdefender Antivirus for Mac, please make sure that you have a Bitdefender Antivirus for Mac subscription in your Central account so the product you install can retrieve it's validity from your account.
• If you have an older license key for the previous Antivirus for Mac product, you can find how to transform it into a Bitdefender subscription, in this article.
2. Select the My Devices panel.
3. In the My Devices window, click INSTALL PROTECTION.
4. In the newly opened window, click Protect this device, then select device owner.
NOTE: If you want to Protect other devices, select this option (this will send an email with the installation kit to an email address of your choice).
5. The installer will be downloaded on your system inside the Downloads folder. Double click on the bitdefender file with the .pkg extension and follow the on-screen instructions. Click on Continue.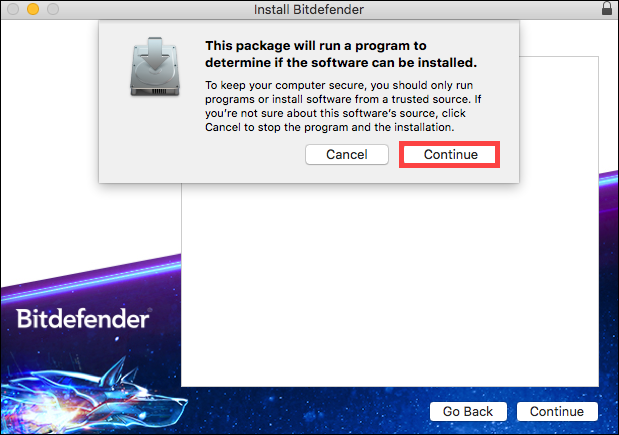 6. Next, you will be guided through the steps necessary to install security on your Mac. Click on Continue.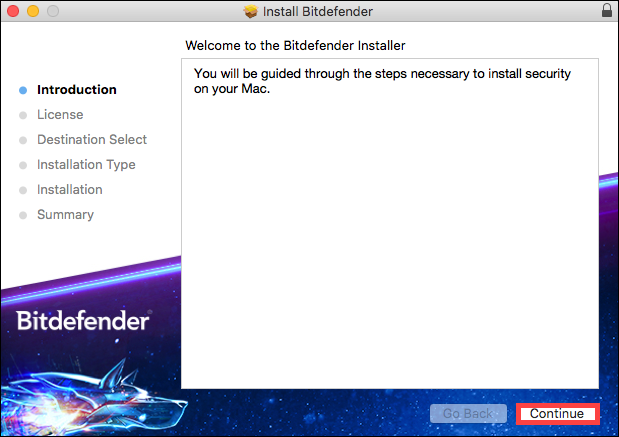 7. In order to continue the installation, you will have to agree to the terms of the software Subscription Agreement.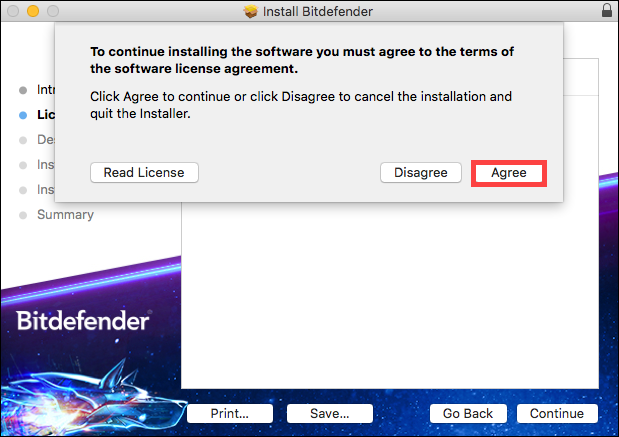 8. Select the disk where you want to install the Bitdefender software, then click on Continue. After that, select Install.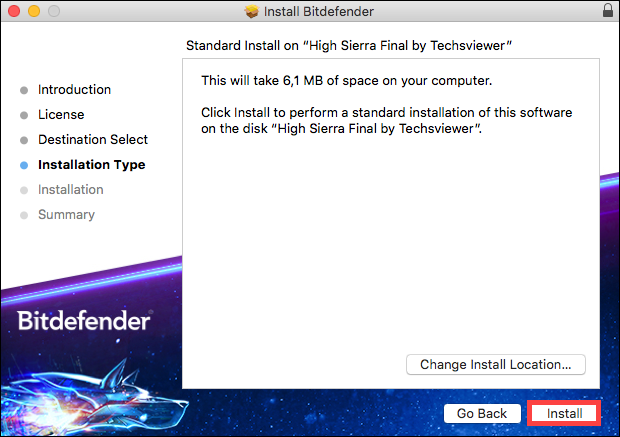 9. When prompted, type your username and password, then click Install Software.
10. A small window will appear and Bitdefender Antivirus for Mac will automatically download and install on your Mac.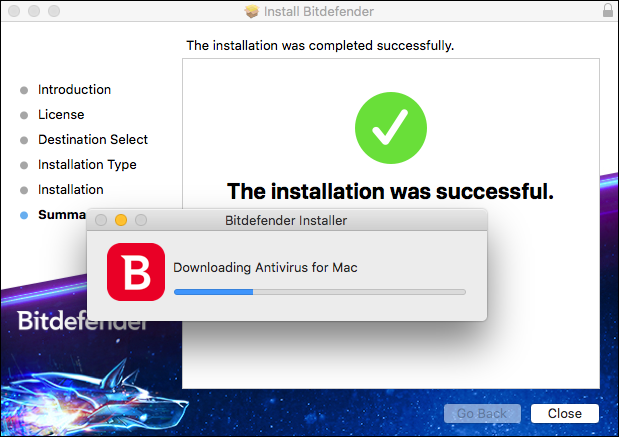 11. The installation is now complete on macOS Yosemite, El Capitan and Sierra.
NOTE: Click the corresponding link below only if you have High Sierra, Mojave or Catalina. The rest of the macOS versions do not require these extra steps.
How to continue the installation on High Sierra 10.13
How to continue the installation on Mojave 10.14
How to continue the installation on Catalina 10.15
Related Articles
Was this article helpful?