This article guides you on how to download and install the Bitdefender Antivirus for Mac app on macOS devices. We've got two short videos that show you how to install Bitdefender Antivirus for Mac, or you can read the steps below.
ⓘ Note: Prior to the installation, make sure your Mac meets the system requirements for running Bitdefender Antivirus for Mac and that you have a valid Bitdefender Antivirus for Mac subscription in your Bitdefender Central account so the product you install can retrieve its validity from your account. Active subscriptions are listed in the 'My Subscriptions' section of Central. Learn How to activate your Bitdefender Subscription.
Video tutorials
How to install Bitdefender on macOS Sonoma & Ventura
How to install Bitdefender on macOS Monterey & older versions
Installing Bitdefender Antivirus for Mac
1. Go to the Mac you want to protect and sign in to your Bitdefender Central account at https://central.bitdefender.com . If you don't have an account already, please sign up for one. What is Bitdefender Central & How do I use it?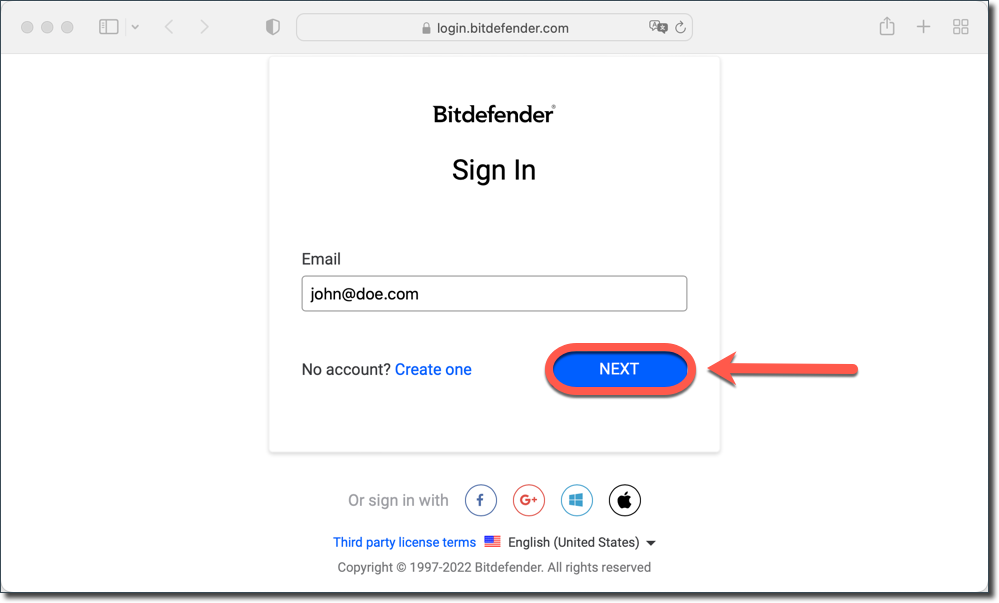 2. Access the My Devices section on the left side of the Bitdefender Central webpage. Then:
If this is a first-time installation you will have an option called Install protection on your device which you can click on, as shown below.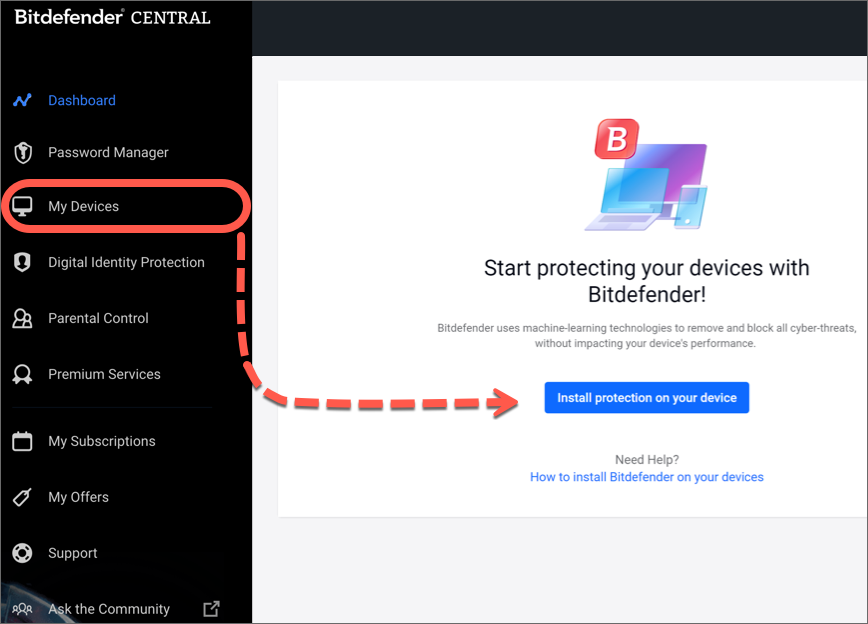 If Bitdefender is already installed on other devices, click on + ADD DEVICE.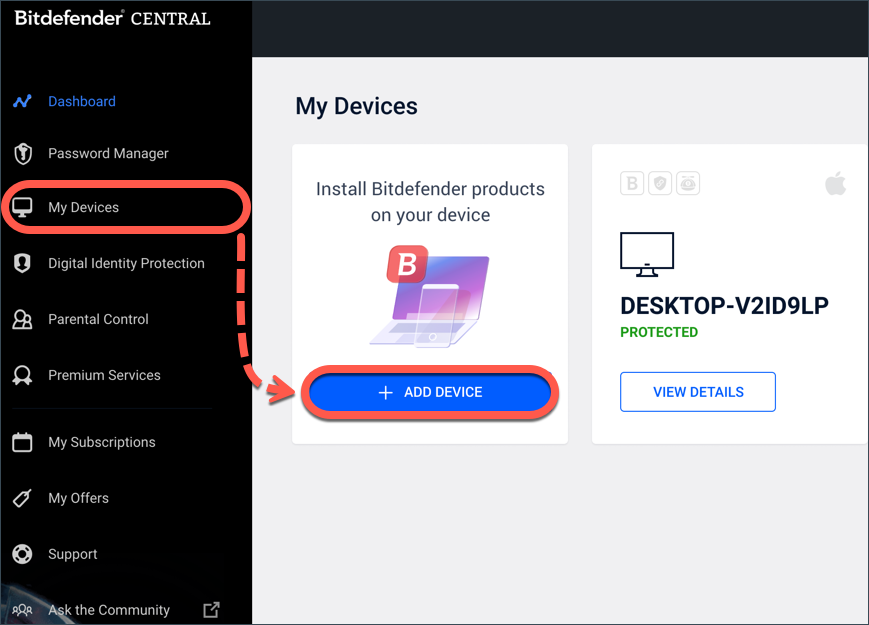 3. At this point, a new window will pop up. Choose Security in the product selection screen.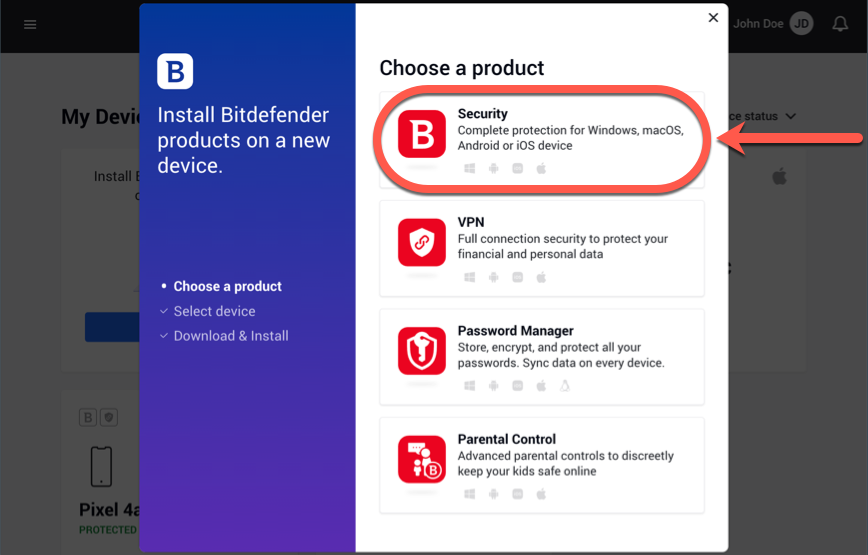 4. Then click This device to download Bitdefender on your Mac.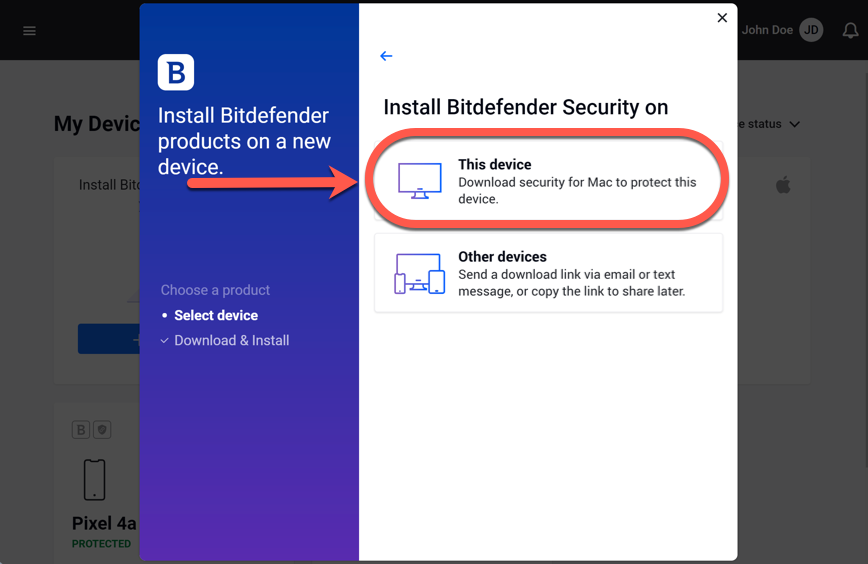 5. The installer will be downloaded on your system inside the Downloads folder. Double-click the bitdefender file with the .pkg extension and follow the on-screen instructions.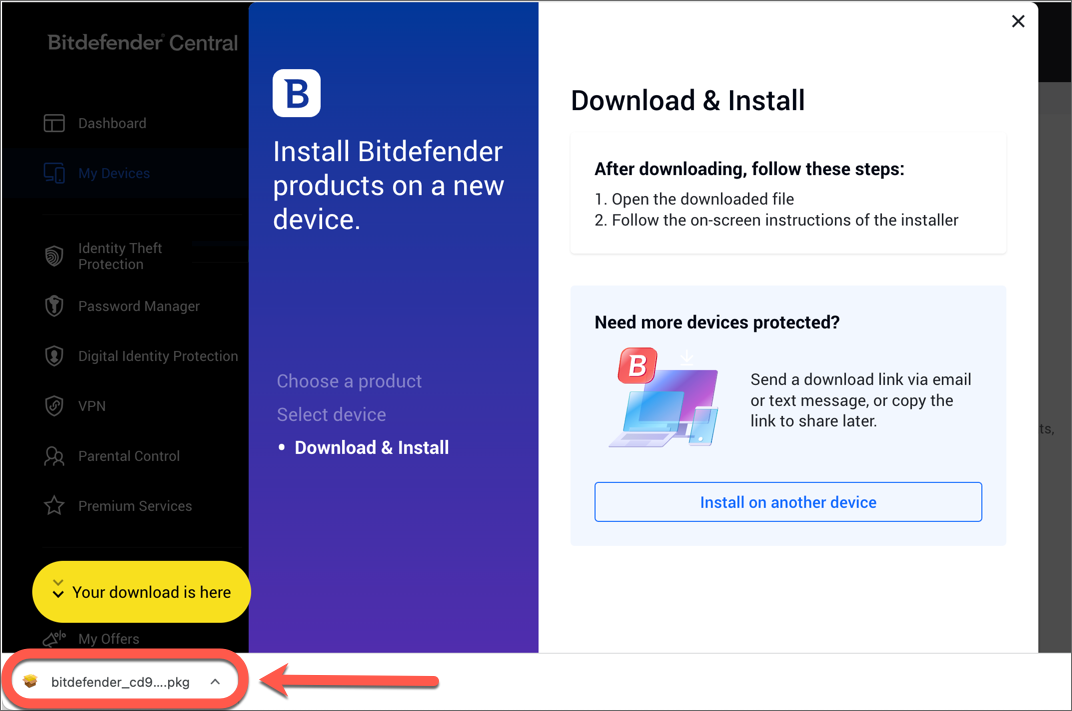 6. Next, you will be guided through the steps necessary to install Bitdefender on your Mac. Click Allow if prompted, then Continue.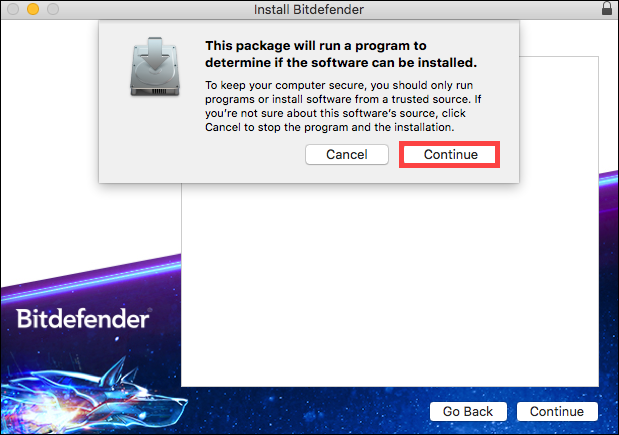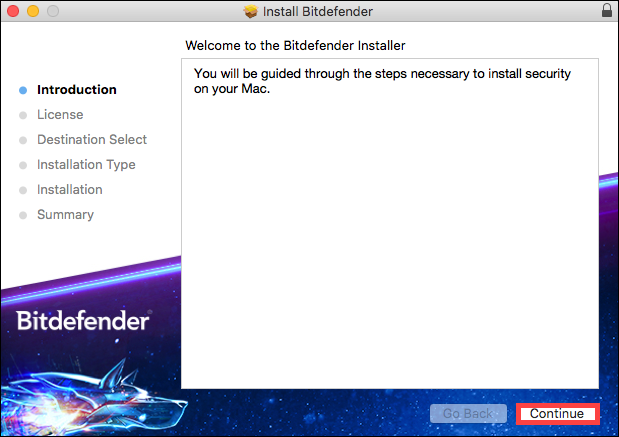 7. In order to continue the installation, you will have to agree to the terms of the software Subscription Agreement.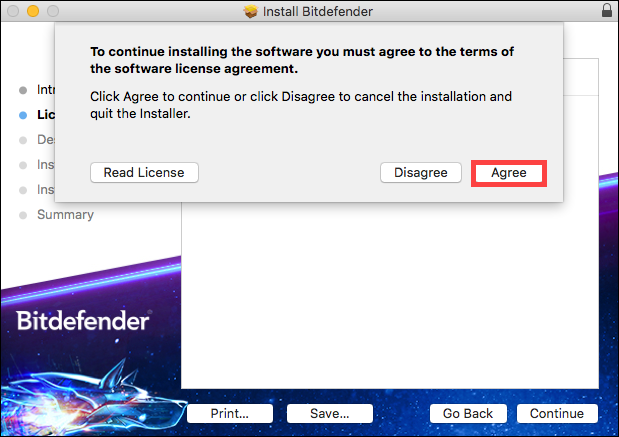 8. Select the disk where you want to install the Bitdefender software, then click on Continue. After that, select Install.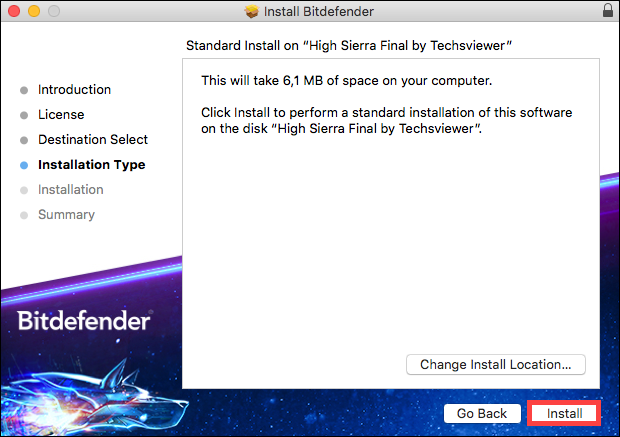 9. When prompted, type your username and password, then click Install Software.
10. A small window will appear and Bitdefender Antivirus for Mac will automatically download and install on your Mac.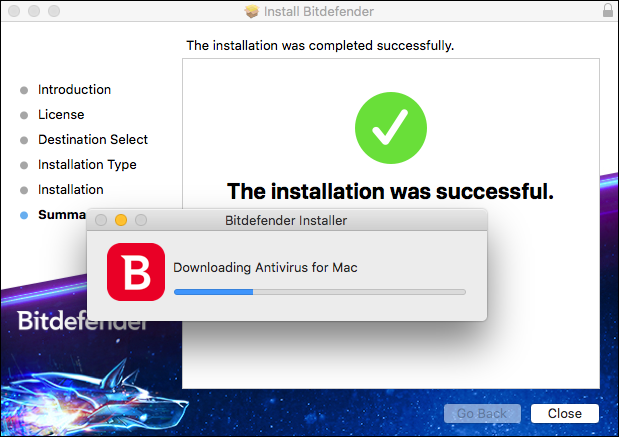 The installation is now complete if you have Yosemite (10.10), El Capitan (10.11), or macOS Sierra (10.12)!
ⓘ Note: Follow these additional steps only if your Mac is running macOS High Sierra or a more recent version such as Mojave, Catalina, Big Sur, Monterey, Ventura, Sonoma – Find out which macOS your Mac is using.
Continuing the installation on macOS High Sierra (10.13)
Continuing the installation on macOS Mojave (10.14) up to Monterey (12)
Continuing the installation on macOS Ventura (13) & Sonoma (14)
Once Bitdefender Antivirus for Mac is installed, you'll also want to protect your browsers by enabling the Traffic Light browser extension, which blocks dangerous websites and flags unsafe links in your search results.