How do I disable Safepay in Bitdefender 2016
Bitdefender Safepay™ is a protected browser that provides a sealed environment that is designed to keep your online banking, e-shopping and any other type of online transaction private and secure. For the best privacy protection, Bitdefender Wallet has been integrated into Bitdefender Safepay™ to secure your credentials whenever you want to access private online locations.
If you don't want to use Safepay, you can disable it by following the steps below:
1. Open the Bitdefender interface and click on the Safepay button.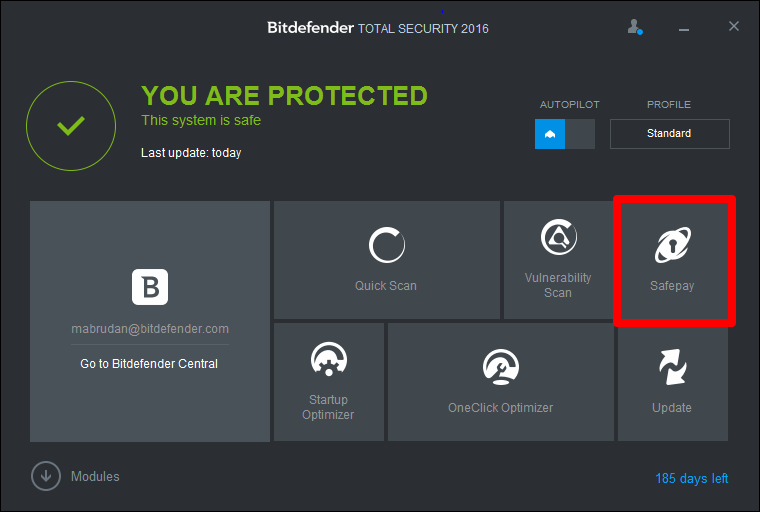 2. Click on the hamburger menu from the top right menu and then click on Settings.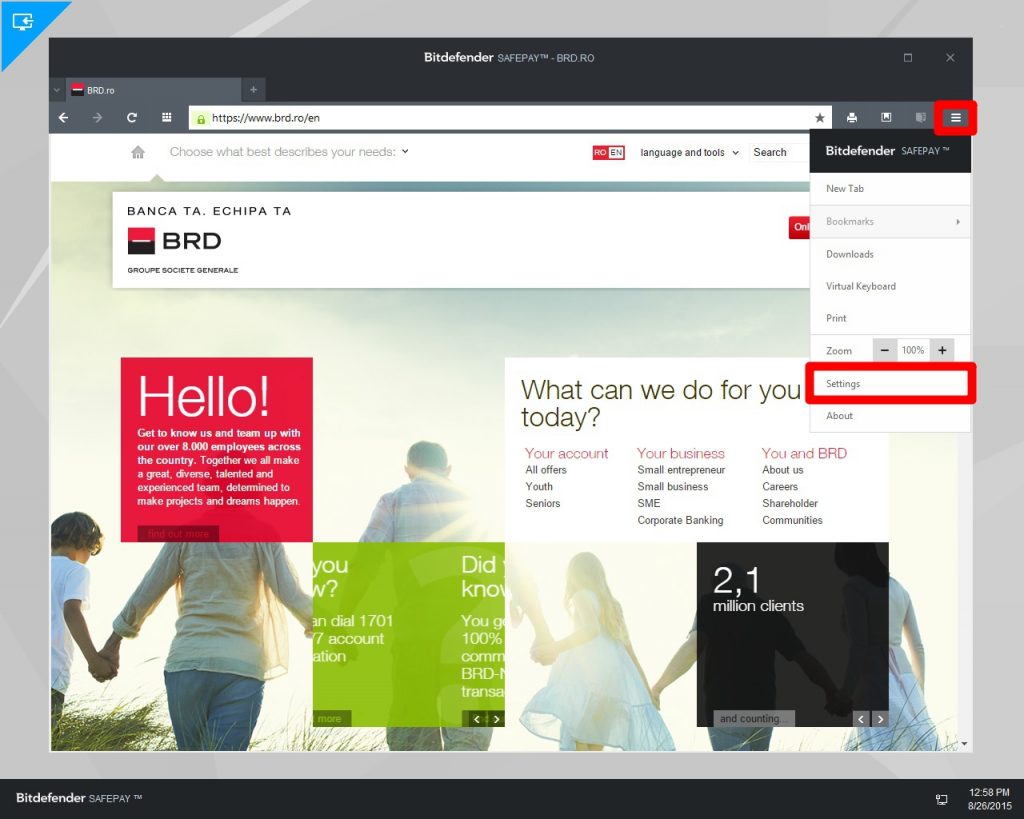 3. From the General settings drop-down menu, choose Do not use Bitdefender Safepay™.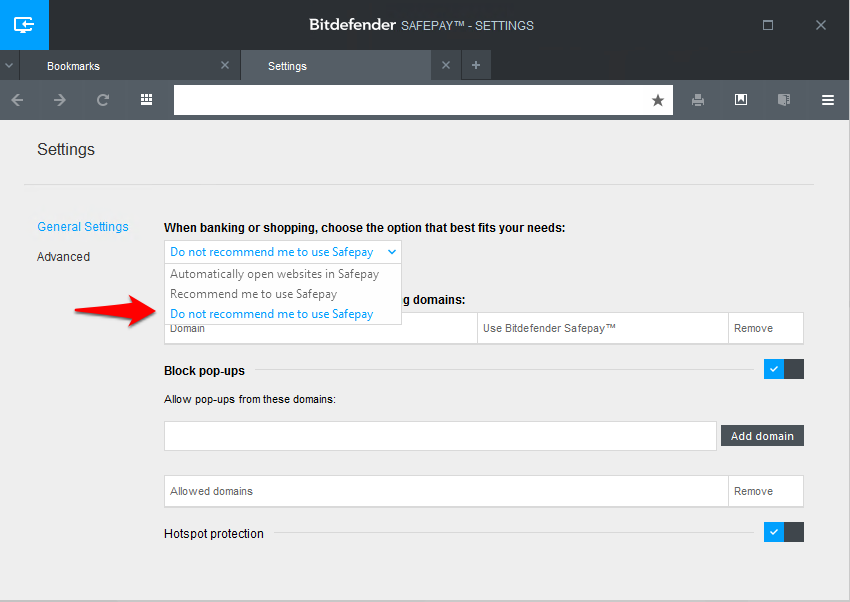 4. Close the Safepay window by clicking on the "X" button from the top right. You will no longer be prompted to use Safepay when you open a banking website.
Related Articles
Was this article helpful?