Bitdefender
Bitdefender Antivirus Scanner for Unices
Product help and information wiki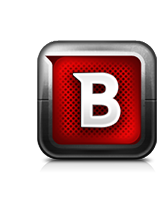 Bitdefender Rescue CD is a free tool that scans and cleans your computer whenever you suspect a malware threat is affecting its operation. Bitdefender Rescue CD works without loading ...
Read more
---
What is a cookie? At http://www.microsoft.com/info/cookies.mspx you can find an overview of what cookies represent: very small text files placed on the hard drive by a web server. ...
Read more
---
Do you have products for Linux/FreeBSD?Yes, go to http://www.bitdefender.com and select the Linux/FreeBSD tab. There you'll see our current product line-up and datasheets Do ...
Read more
---
Much ado has been made about whether or not Linux is truly more secure than Windows. Download the paper. The Antivirus Defense-in-Depth Guide provides an overview of the types ...
Read more
---
In order to gather the needed pieces of information, follow these steps: 1. Save the script to your server: from a console environment: wget http://www.bitdefender.com/files/KnowledgeBase/file/bdsysinfo.sh ...
Read more
---