Bitdefender
Security-as-a-Service for Amazon Web Services
Product help and information wiki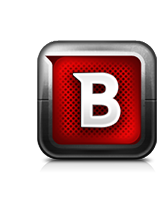 If your PC appears to be infected but Bitdefender does not detect any malware, please complete the Customer Care Online Form. Be sure to provide us with the following information, ...
Read more
---
CryptoWall is a form of ransomware that uses the same encryption and extortion mechanisms as a previous threat, dubbed CryptoLocker. Local files are encrypted using a randomly generated ...
Read more
---
Bitdefender is committed to delivering innovative, effective security solutions to our customers. As technologies and threats evolve, Bitdefender continues to proactively develop and ...
Read more
---
Security-as-a-Service for AWS addresses all the challenges with highly-scalable, innovative technology. Bitdefender's solution has been designed specifically for virtualized ...
Read more
---
Bitdefender Security for AWS delivers resource-effective and comprehensive protection to any number of Amazon EC2 instances in the cloud. Combining purpose-built security technology ...
Read more
---
---
---
---
---