Bitdefender
Bitdefender Security for Mail Servers
Product help and information wiki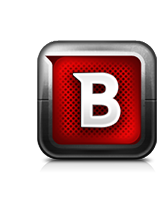 Bitdefender Security for Mail Servers protects Windows or UNIX-based mail servers for known and unknown security threats with award winning proactive antivirus, antispyware, antispam, ...
Read more
---
What is a cookie? At http://www.microsoft.com/info/cookies.mspx you can find an overview of what cookies represent: very small text files placed on the hard drive by a web server. ...
Read more
---
Bitdefender Security for Exchange safeguards your organizations critical messaging services to protect against email-borne viruses, spyware and spam. Integrating seamlessly with Microsoft® ...
Read more
---
There are the following workarounds for this issue: Either install original version of Webmin from http://www.webmin.com/. Or execute the following commands after installation ...
Read more
---
Aiming to constantly improve the products' usability and to come closer to what the customers need, Bitdefender now provides all security solutions for Windows servers using an ...
Read more
---
---
---
---