Bitdefender
GravityZone Security for Virtualized Environment
Product help and information wiki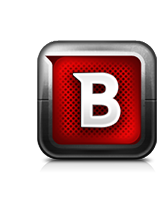 CryptoWall is a form of ransomware that uses the same encryption and extortion mechanisms as a previous threat, dubbed CryptoLocker. Local files are encrypted using a randomly generated ...
Read more
---
If your PC appears to be infected but Bitdefender does not detect any malware, please complete the Customer Care Online Form. Be sure to provide us with the following information, ...
Read more
---
Security for Virtualized Environments (SVE) is the first comprehensive security solution for virtualized datacenters. The solution protects virtualized Windows, Linux, and Solaris ...
Read more
---
Bitdefender GravityZone provides full visibility into organizations' overall security posture, global security threats, and control over its security services that protect ...
Read more
---
Bitdefender GravityZone is a highly scalable and integrated security management solution capable of protecting from hundreds to millions of virtual or physical desktops, servers and ...
Read more
---
---
---
---
---