Troubleshooting VPN connection errors
There are a few common causes for connection errors, such as error 1009, encountered by Bitdefender VPN:
• You are not connected to the Internet via Wi-Fi or Ethernet cable and can't access the Internet. Please make sure you have access to the internet before using Bitdefender VPN.
• A strictly configured firewall is preventing VPN connectivity (e.g. 3rd party firewall software, router's built-in firewall). If you are not sure if your router comes with dedicated firewall or how to turn it off please refer to its manual, contact the manufacturer or your ISP.
• Another VPN/Proxy is running when you try to connect. In this case, please disable the other VPN/Proxy solution.
• You are trying to connect from work, school or public Wi-Fi. You need to contact the network administrator to try and change their firewall settings.
IMPORTANT: Depending on the device you're currently using, the following ports have to be open:
• For Windows: 1194 UDP
• For Mac: 500 UDP and 4500 UDP
If the steps above don't work, try these troubleshooting procedures:
1. Restart the device.
2. Connect to a different network (e.g. if you were connected to Wi-Fi, try connecting to your Ethernet cable or another Wi-Fi).
3. Make sure the Bitdefender VPN adapter is enabled
• Go to Windows Start menu and type ncpa.cpl then hit Enter.
• This will open Network Connections. In this window, locate the adapter AnchorFree TAP-Windows Adapter V9, right-click on it and choose Enable (if it's Disabled).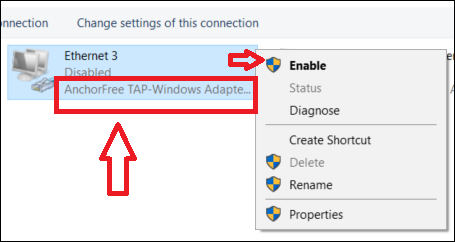 • Now try again to connect to Bitdefender VPN
4. Reinstall Bitdefender VPN:
• Uninstall Bitdefender VPN using the instructions provided here.
• Bring up the Bitdefender interface, then access Privacy in the left menu.
• In the VPN module, click on Open VPN.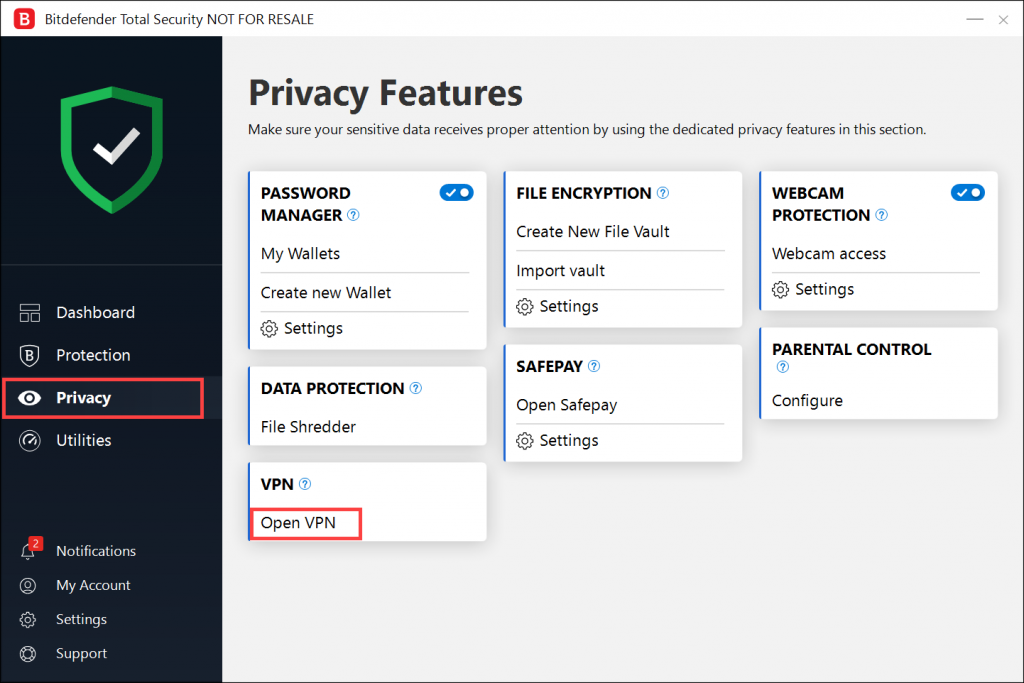 4. Change the DNS:
• Go to the Proprieties window corresponding to your adapter by choosing one of the following methods:
• Open Control Panel > Network and Internet > Network and Sharing Center > Change adapter settings > double-click your active adapter (network) > Properties
or
• Click on the Windows button in the lower left corner > type ncpa.cpl > double-click your active adapter (network) > Properties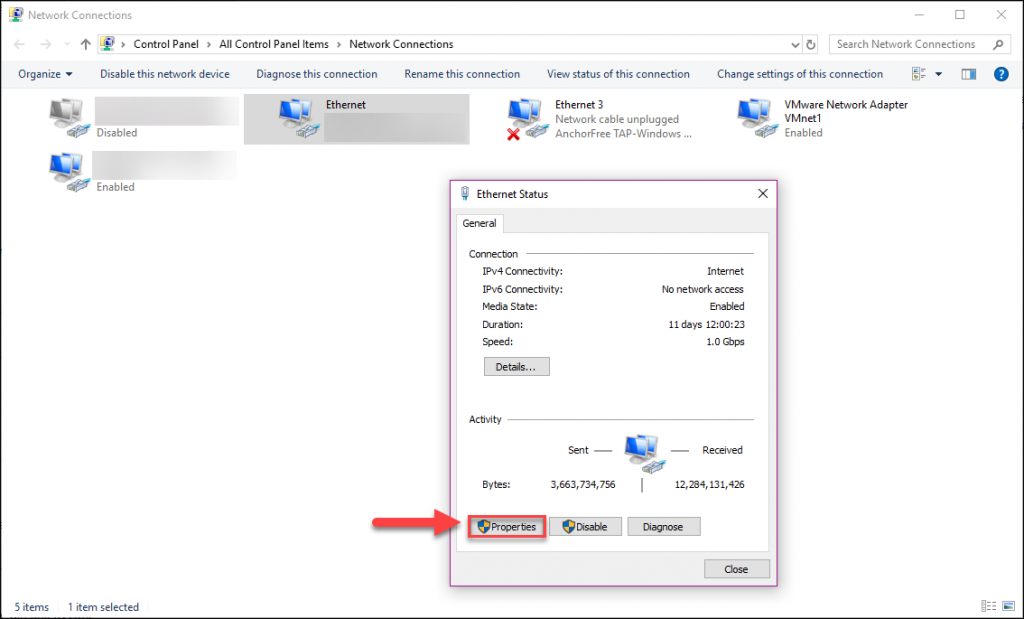 • Click on Internet Protocol Version 4 (TCP /IPv4) in the connection items list, then press Properties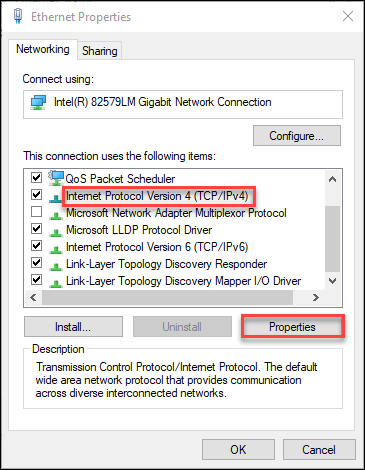 • Select Use the following DNS server addresses and enter the following addresses:
Preferred DNS server: 1.1.1.1
Alternate DNS server: 1.0.0.1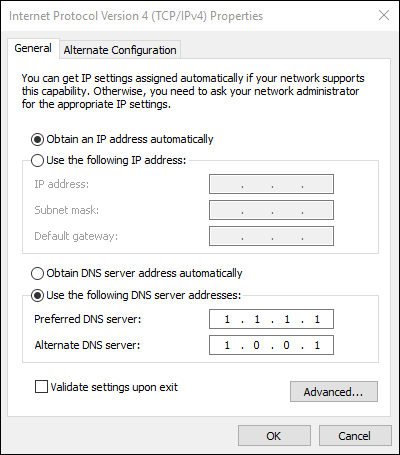 • Click OK to confirm the change, then restart your PC.
If none of the solutions presented above work, you can contact our support department by filling out this form.
Was this article helpful?