The Activity window in Bitdefender 2018
In the Activity window, you will find information regarding the actions taken by Bitdefender on your device in the previous 30 days. Here you can check what applications, threats and attacks were blocked during this period, and if any ransomware attempts were made.
• At the same time, you can access the Bitdefender Central Activity dashboard by clicking the link situated in the lower-left section of the window.
NOTE: The Activity area in Bitdefender Central is available only to the users who have Bitdefender Family Pack 2018 or Bitdefender Total Security 2018 subscriptions associated with their accounts.
• The Security Report, which provides a weekly status for your product and various tips to improve the system protection, can be accessed too by clicking the link in the lower-right section.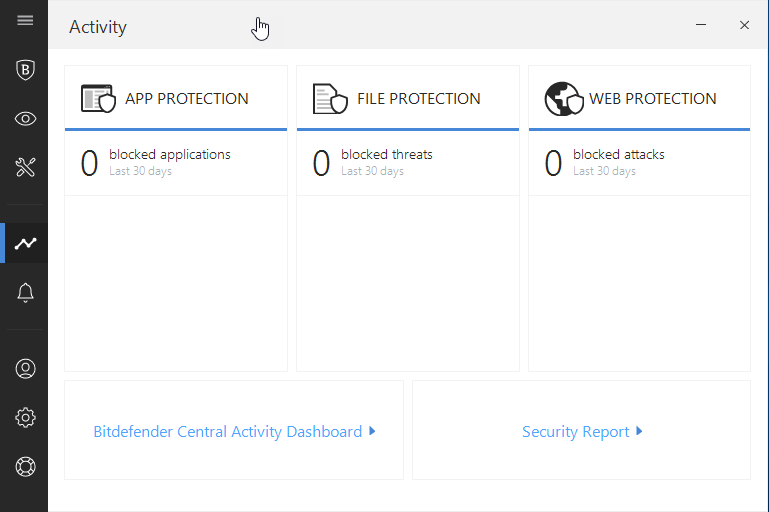 These tips are important for managing the overall protection and you can easily see the actions you can take on your system. The report is generated once a week and it summarizes the relevant information on your product activity so you can easily understand what events occurred during this period of time.
The Activity of the antivirus is also presented in three panels, situated in the lower right side of the main interface.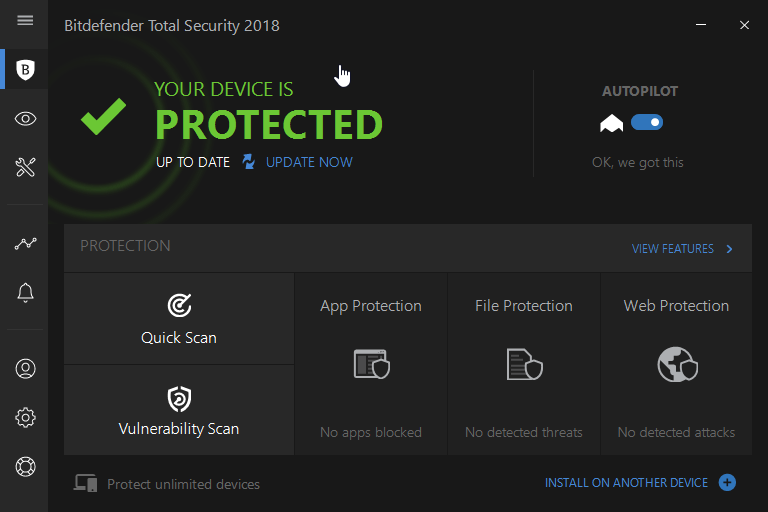 Related Articles
Was this article helpful?