Bitdefender
Bitdefender Security for Samba
Product help and information wiki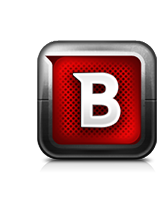 What is a cookie? At http://www.microsoft.com/info/cookies.mspx you can find an overview of what cookies represent: very small text files placed on the hard drive by a web server. ...
Read more
---
Much ado has been made about whether or not Linux is truly more secure than Windows. Download the paper. The Antivirus Defense-in-Depth Guide provides an overview of the types ...
Read more
---
There are the following workarounds for this issue: Either install original version of Webmin from http://www.webmin.com/. Or execute the following commands after installation ...
Read more
---
Fedora Cores 5 through 8 ship with GCC 4.1. They provide the libstdc++.so.6 library. Due to the fact that Bitdefender Security for Mail Servers was compiled using an older version ...
Read more
---
In order to bypass the installation issues of Bitdefender Security for Mail Servers or Bitdefender Security for Samba (version 2.1-x or earlier) onto a Ubuntu 7.10 (or newer) system, ...
Read more
---
---
---