Bitdefender
Bitdefender Security for File Servers
Product help and information wiki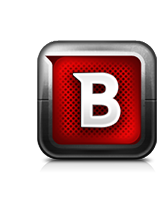 If your PC appears to be infected but Bitdefender does not detect any malware, please complete the Customer Care Online Form. Be sure to provide us with the following information, ...
Read more
---
CryptoWall is a form of ransomware that uses the same encryption and extortion mechanisms as a previous threat, dubbed CryptoLocker. Local files are encrypted using a randomly generated ...
Read more
---
What is a cookie?At http://www.microsoft.com/info/cookies.mspx you can learn overview of what cookies represent: very small text files placed on the hard drive by a web server. They ...
Read more
---
Aiming to constantly improve the products' usability and to come closer to what the customers need, Bitdefender now provides all security solutions for Windows servers using an ...
Read more
---
After installing Bitdefender Security for File Servers we strongly recommend you to take few moments for the configuration process. Our recommendations (including related articles ...
Read more
---