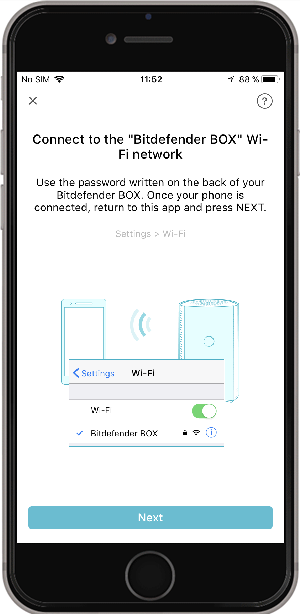 7. Next, connect to the BOX WiFi network. Once your phone is connected, press Next.
NOTE: To connect, use the password written on the back of your Bitdefender BOX.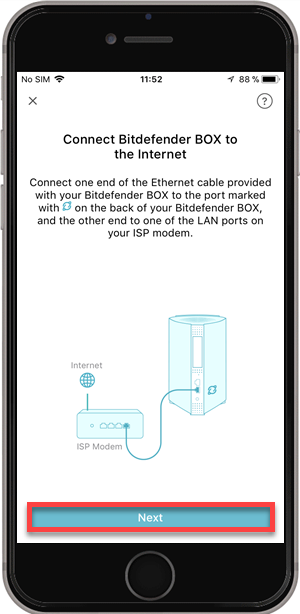 8. Connect BOX to the Internet, then tap on Next.
To gain access to the internet, connect one end of the Ethernet cable provided with Bitdefender BOX to the port marked with
on the back of your BOX, and the other end to one of the LAN ports on your ISP modem.