How to configure the new Bitdefender Box as a standalone router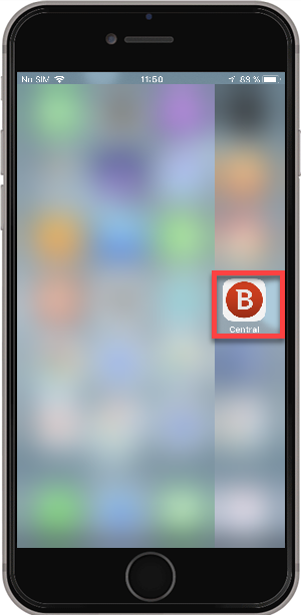 1. Open the Bitdefender Central app.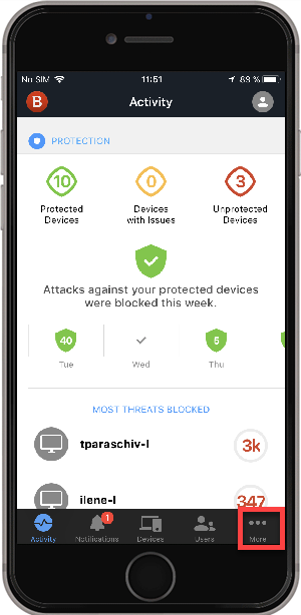 2. Tap on the More button.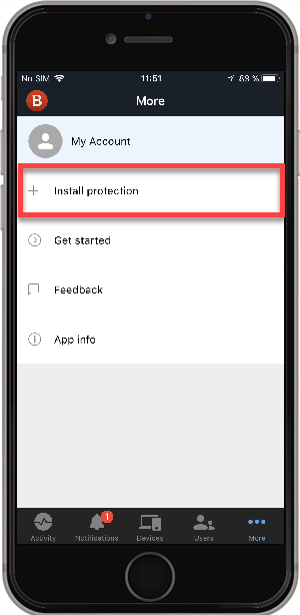 3. Tap on Install Protection.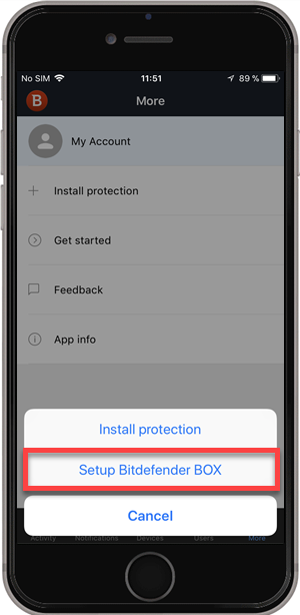 4. Tap on Setup Bitdefender BOX.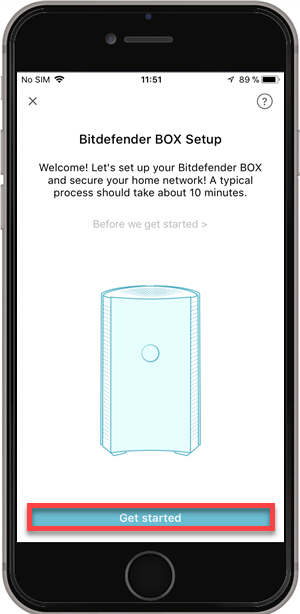 5. Tap on Get Started.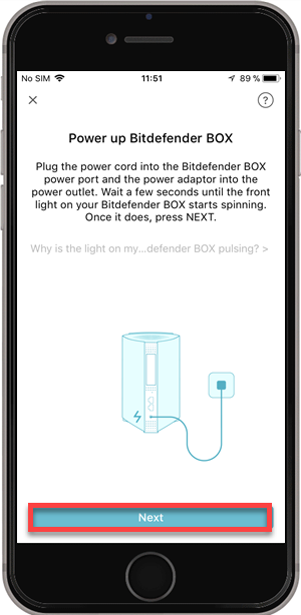 6. Power up your BOX by plugging the power cord into the power outlet. After that, tap on Next.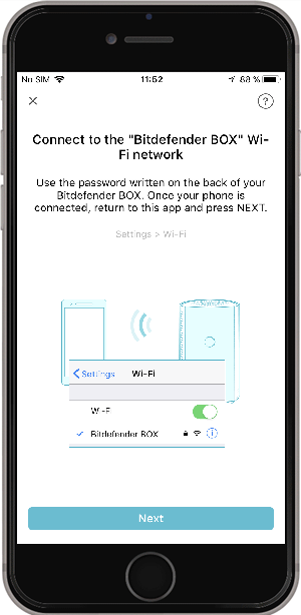 7. Next, connect to the BOX WiFi network. Once your phone is connected, press Next.
NOTE: To connect, use the password written on the back of your Bitdefender BOX.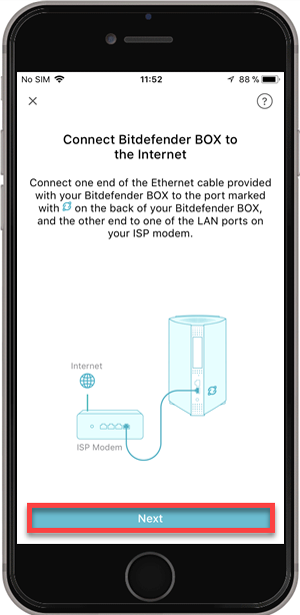 8. Connect BOX to the Internet, then tap on Next.
To gain access to the internet, connect one end of the Ethernet cable provided with Bitdefender BOX to the port marked with

on the back of your BOX, and the other end to one of the LAN ports on your ISP modem.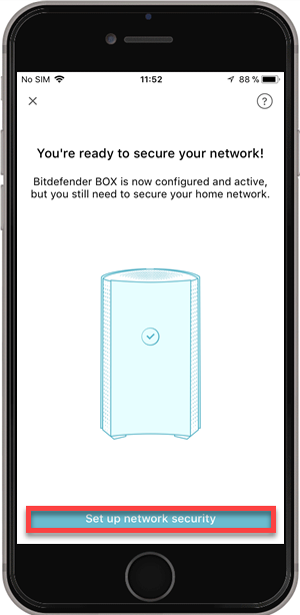 9. After that, you will have to secure your network. Tap on Setup network security.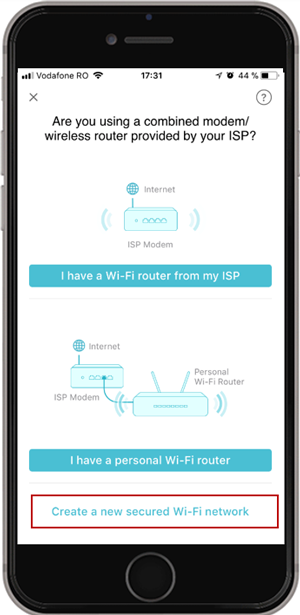 10. Select the option showing Create a new secured Wi-Fi network.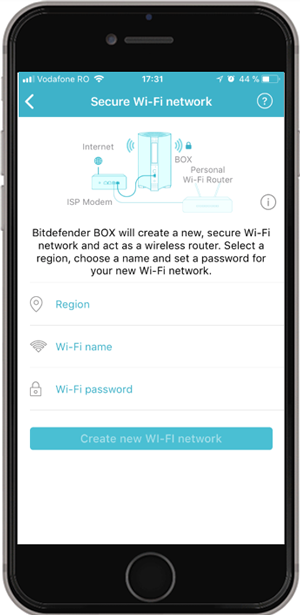 11. At this step you will need to set a name for the new Wi-Fi broadcasted by BOX, a password and also select the region where you are using BOX and the tap on Create new Wi-Fi network.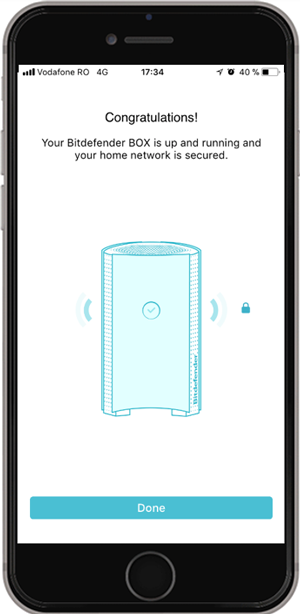 12. Once you tap on Done, BOX will reboot and when it will be back online, it will start broadcasting the new Wi-Fi name with the new password.