A new skin for Christmas? The blurred line between gaming and gambling for young children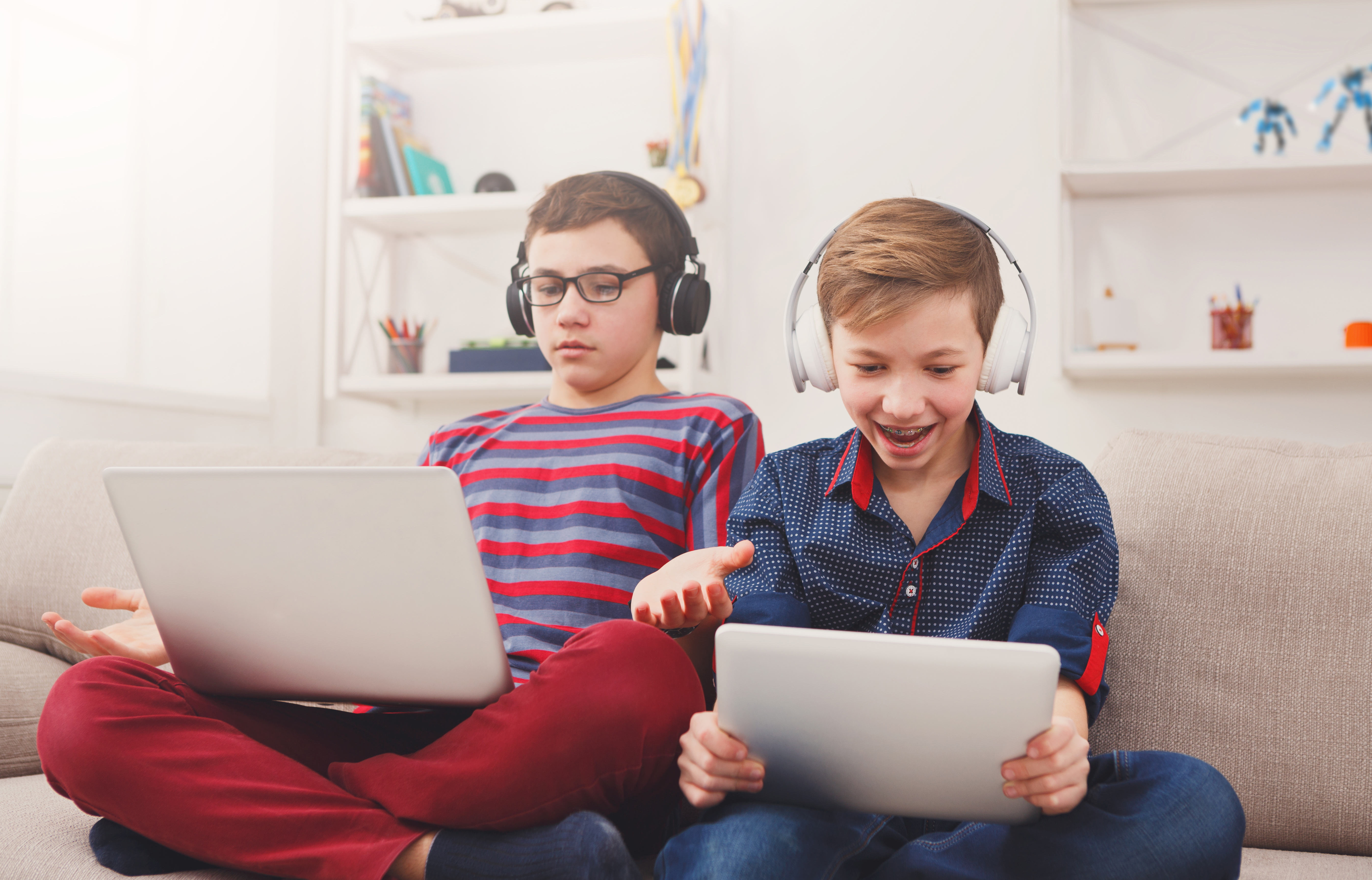 During the holidays, many children have more time to play online games and, maybe, extra pocket money they could be tempted to spend on skins (outfits for their characters, weapons and accessories) or special features (dance movements, powers). Some of the activities are very similar to gambling. Experts warn that children could develop addictive gambling behaviors starting with this apparently inoffensive recreation.
ParentZone in partnership with GambleAware UK, developed a free resource pack  that parents and educators can use to help children stay safe while having fun over the winter holiday.
How is gaming linked to gambling?
More and more online games have in-game features that involve betting or buying and relying on luck to get something valuable. Here are two examples:
Skin gambling consists of betting to win skins, and it takes place on casino-style third-party websites through games of chance like roulette and coin toss.
Loot boxes give players access to items they can use while playing. Players buy them using real money or paid-for virtual currency and they don't know what's inside the boxes until they pay for them.
These features are mostly, but not exclusively, found in games with an online multiplayer mode, such as Fortnite, Overwatch and FIFA. You might have heard of V-Bucks, Apex Coins or Gems — virtual currencies used to buy add-on content like loot boxes, skins or weapons. Some games reward players with virtual currency when they complete a challenge. Others require players to buy the virtual currency using debit or credit cards, prepaid cards or vouchers.
Should parents worry about their children playing these games?
You don't necessarily have to worry, but be aware of the risks around the gambling features, Parent Zone experts says. Gambling-like features lead to harmful habits or even, because of the way the reward systems work in these games, addiction.
As in any aspect of digital life, parents should monitor their children for any change in their behavior. Although they might not point directly to a gambling problem, some signs might be that the child is more withdrawn than usual, irritable and anxious, may be tired and have trouble sleeping, or anxious or annoyed when asked about any spending on in-game purchases.
Top Tips for parents
Ask your child about the game they are playing. Find out more about the game, and what they are seeing and doing within it. You'll learn more about the risks and how to keep them safe.
Involve yourself in the buying process. Most platforms require a credit card and will save its details after the first purchase. Make sure your child consults you before clicking to buy anything online.
Explain the risks of gambling. The most important thing is that children know when they are at risk, ask for help if anything makes them feel uncomfortable and learn from their experiences.
If you decide to use parental control, emphasize that this is a tool to help them enjoy their games more safely.
holiday
kids
online gaming