Bitdefender
Product help and information wiki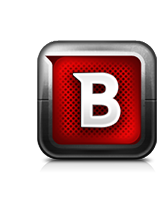 Bitdefender Cloud Security for Endpoints is a network security solution aimed at all types of businesses. Client products are Bitdefender security solutions that can be managed remotely ...
Read more
---
In order to gather the needed pieces of information, follow these steps: 1. Save the script to your server: from a console environment: wget http://www.bitdefender.com/files/KnowledgeBase/file/bdsysinfo.sh ...
Read more
---
Bitdefender Client Security is an easy to use business security and management solution, which delivers superior proactive protection from viruses, spyware, rootkits, spam, phishing ...
Read more
---
Bitdefender Antivirus Scanner for Unices is a versatile on-demand scanner for Linux and FreeBSD systems. The stand-alone scanner protects both UNIX-based and Windows-based disk partitions ...
Read more
---
---
---
---