Infusion Pumps in EU Healthcare Units Harbor Critical Vulnerability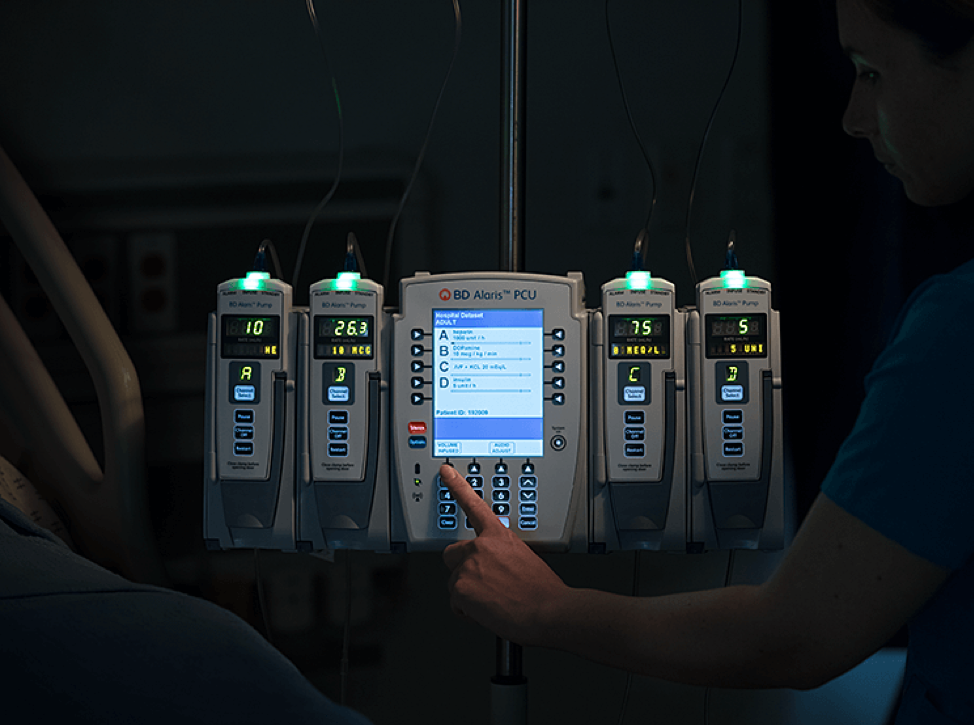 Connected medical devices suffer chronic insecurity, an ailment that apparently remains untreated for today's threat landscape.  A recent public alert drew attention to a critical vulnerability in some models of Alaris infusion pumps used across the European Union.
Alaris infusion systems are essentially medical syringe pumps, used in various healthcare departments and specialties, such as oncology, pain management and intensive care. They are meant to increase efficiency and improve patient care by working independently or in clusters to better manage the workflow and infusion data in more than one healthcare area.
The products impacted by the vulnerability are Alaris GS, Alaris GH, Alaris CC, and Alaris TIVA running a software version that was released in 2006, and sold by Becton, Dickinson and Company (BD) under the Asena brand. The company disclosed the flaws publicly and said in its report that they found no evidence the vulnerability was exploited.
The vulnerability has a severity score of 9.4 out of 10, according to the security industry standard for rating computer security issues, meaning an attacker could access vulnerable Alaris syringe pumps from a remote location over the internet and interfere with its operation. The attacker does not need solid computer knowledge to succeed.
Only the infusion pumps connected to a terminal server via a serial port suffer this weakness. This setup is not recommended by the vendor, who recommends customers run the products on an isolated network or in a stand-alone configuration.
BD assessed the flaw's clinical impact and concluded that "the probability of an unauthorized breach in network security that impacts the delivery of a patient's IV infusion is negligible due to the sequence of events that must occur in a specific order by a highly trained attacker."
Connected medical devices have a lifespan often much longer than consumer Internet-of-Things products. Hospital equipment often serves for more than 10 years, and can continue to operate beyond the manufacturer's end of support date.
These products were built in a time that did not foresee connectivity. They incorporated this feature primarily for convenience, sacrificing or disregarding security controls. The mistakes of the past came back to haunt the healthcare industry and prompt urgent measures for defining a standard for better software security.
Image credit: Becton, Dickinson and Company
Alaris
connected syringe
infusion pump
medical pump