Top 10 reasons your family needs a Bitdefender BOX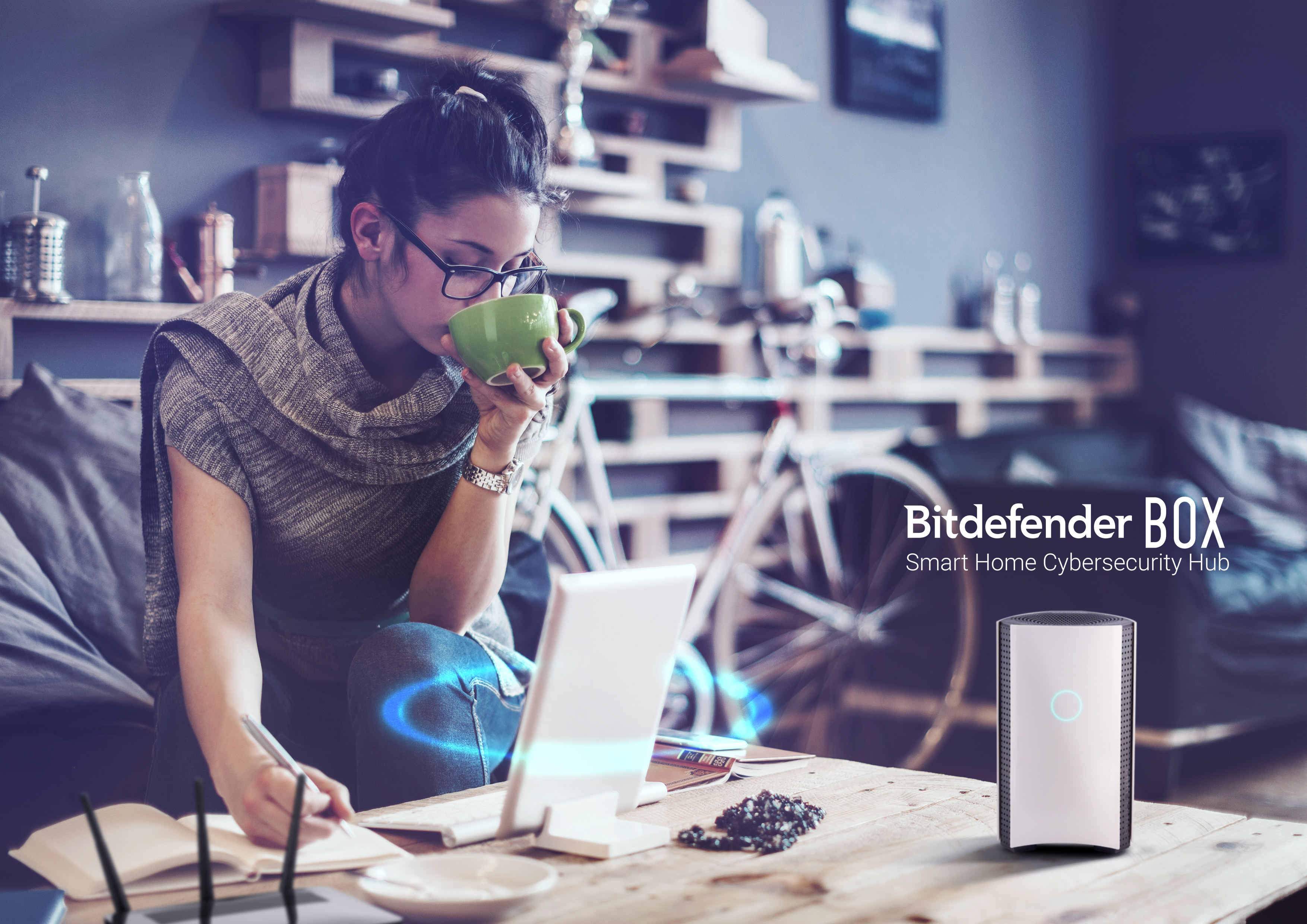 Bitdefender BOX is a smart device that becomes a must after you acquire other smart gadgets for your home. It protects all the internet-connected devices you use. As an "all-in-one cybersecurity solution," it saves you the money and time of finding solutions to protect each device separately. Some gadgets your family loves, such as smart toys, smart watches, gaming consoles, smart thermostats and personal assistants, don't even have built-in security functions or an operating system that can run security software. You need to become a cybersecurity expert to secure them from hackers.
Simple to use, Bitdefender BOX is a security solution that frees you from a lot of potential trouble. Here are 10 features that can help you stay safe:
1.Detects vulnerabilities
Bitdefender BOX checks all smart devices in the home to give you details about their faults and tell you how you can secure them. It does so by pulling information from various public sources on the internet and matching it to the make and model of your device.
2.Prevents exploit
Bitdefender BOX can spot and stop an attack exploiting a weak spot on a home router or a smart device in the home, even if the vendor has yet to address the problem.
3.Protects you against brute-force attacks
Hackers can guess your credentials for accessing a device by automatically running possible combinations of usernames and passwords. Unless you are a master of strong combinations, the bad guys can eventually guess the combination and take control of the device.
Bitdefender BOX protects you against this constant hammering at login credentials. It limits failed attempts and, when the ceiling is reached, halts automated probing, known as brute force attacks.
4.Detects anomalies
Bitdefender BOX analyzes the normal behavior of your smart device and records it. Any deviation is automatically flagged as suspicious, blocked, and reported to you as a possible sign of hacking. All this without affecting the functionality of the device.
5.Blocks malware-infected websites
Bitdefender BOX can tell you if you are on a website that has malware. It uses a large database of unsafe links and blocks access to all of them, showing you an alert that the page has been blacklisted for safe browsing.
6.Identifies phishing and fraud attempts
Bitdefender BOX relies on a blacklist of malicious links. When you land on a bad page that impersonates a legit one to lure you and steal your credentials, Bitdefender BOX blocks it automatically for your safety, whatever device you're browsing from.
7.Protects your sensitive data
Bitdefender BOX tells you whether a page that asks for sensitive details (passwords, payment card information) is using a secured, encrypted connection. It stops you from sending sensitive data over an insecure connection and explains to you the reason for the action.
8.Detects and protects new devices in your smart home
As you fill your home with smart devices, Bitdefender BOX detects and protects all of them, no matter their nature. Connect your washing machine, oven or smart home hub to the home network and you get a notification immediately. All devices connected to your home network benefit from Bitdefender protection; even your friends' devices if they connect to your wi-fi.
9.Comes with an innovative Parental Control* feature
Bitdefender BOX boasts an advanced parental control solution that lets you easily manage the time your kids spend on the internet each day and gives you a simple way to interrupt online access completely. Smart filters automatically block content type according to children's ages, but you can customize them freely.
Underage users are protected from internet threats such as cyberbullying and online predators. To do this, Bitdefender BOX scans conversations for requests from strangers to meet or share personal information; these protections extend to images sent or received.
10.Offers Advanced Network Settings options
With Bitdefender BOX, you can create a Guest network, which functions at the same time as the regular one your devices connect to. Bitdefender BOX offers this feature to isolate the home network used by all the smart gadgets in the house from visitors. Your friends have online access, but they cannot reach any of your devices. It works like a public hotspot under your control.
Bonus point!  Last but not least, Bitdefender BOX includes Bitdefender Total Security, an award-winning cybersecurity suite to protect all your laptops, desktops, smartphones and tablets, across Windows, macOS, iOS and Android. That means that you don't have to get any other antivirus program for your devices.
Smart homes need smart defense, and Bitdefender BOX is the best expert help you can get.
*The Detection of Cyberbullying and Online Predators functionality is no longer available in Bitdefender products.
Bitdefender
Bitdefender BOX
cybersecurity
IoT