Tips to help parents cope with parenting during coronavirus outbreak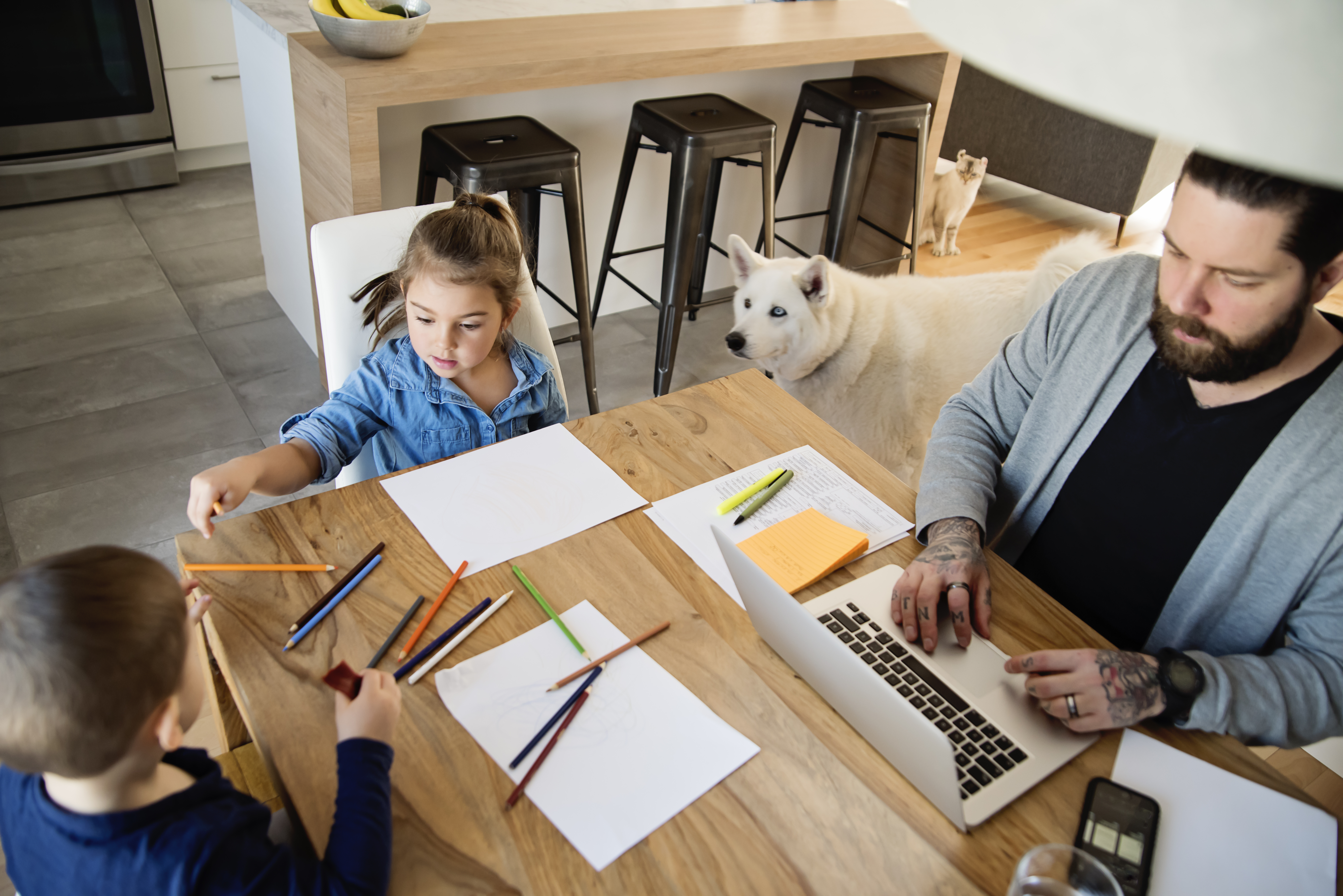 The school closure has turned family life upside down. Suddenly, parents find themselves struggling to homeschool, entertain, and take care of children full time while doing all the other things that they used to do. All in isolation and without external help.
Despite the general uncertainty, experts advise us to try to foster a family environment that includes as much routine and predictability as possible to resemble life before the pandemic. And that is now the hardest thing to do.
Here are some tips to help you manage your children's increased time at home.
1. Make and keep a consistent schedule
Structure a daily program for your children. It's a good idea to keep your children's morning and bedtime routines the same as if they were preparing for school so they don't spend all day in their pajamas. Keeping meal times the same also can help. Set a schedule for when they read, when they do math, when they have free time, meals, physical activity, creative, and fun activities.
But be flexible and creative. Learning at home is different than in schools. Sticking to the curriculum can help as guidance, but anything that engages children's brains is learning. So, if following the lesson plan doesn't work in a day, maybe finding and exploring something that your child is interested in will do. Perhaps you can use a board game or Lego bricks to teach math, bake buns to teach fractions, learn about another country's food habits or practice talking in another language. Maybe you can use a video game to make a strategy from scratch.
Here are some free online resources to help you. 
2. Plan screen time and social media app use
Many kids will spend time on screens to complete their online assignments, keep in touch with friends, play games, or watch tv while you are working (or at least trying to). Yes, screens are in use more often now, and the plan you had before the coronavirus outbreak will not work anymore. Review your restrictions, but set limits so children don't end up spending all day with screens. If your children use apps for chatting and video streaming with friends, monitor their virtual interactions to make sure they interact with friends. A parental control solution could help you keep children safe while using their computers or smartphones.
3. Be calm, proactive and sensitive to children's emotions
"Parents should encourage their kids to let them know if they're not feeling well, or if they are feeling worried about the virus," says Dr. Lisa Damour, expert adolescent psychologist, best-selling author, monthly New York Times columnist and mother of two.
Her #1 piece of advice is to let them be sad.
"With school closures come canceled school plays, concerts, sports matches and activities that children are deeply disappointed about missing out on because of the coronavirus disease (COVID-19). In the scope of an adolescent's life, these are major losses. This is bigger for them than it is for us because we're measuring it against our lifetime and experience. Support, expect and normalize that they are very sad and very frustrated about the losses they are mourning."
Parents can also find online psychologists who offer support for families.
Whatever you choose to do, or not to do, don't put too much pressure on yourself. At the end of this corona outbreak, the success of your parenting will not be measured in the number of school assignments you did together, but rather in time spent together, connection and what you learned about each other.
Here at Bitdefender we focus on keeping your devices protected from malicious activity and threats of all kinds. Now more than ever, you need autonomy and safety as you reach the world via your internet-enabled devices. That's why we have extended the trial for our best security suite, ensuring that you can take care of your family's devices for up to 90 days. If you're already set up, why not make an unexpected gift to your loved ones who might not be aware of emerging cyber threats?
coronavirus outbreak
kids and parents
online schooling