Social apps for your family to use during your coronavirus quarantine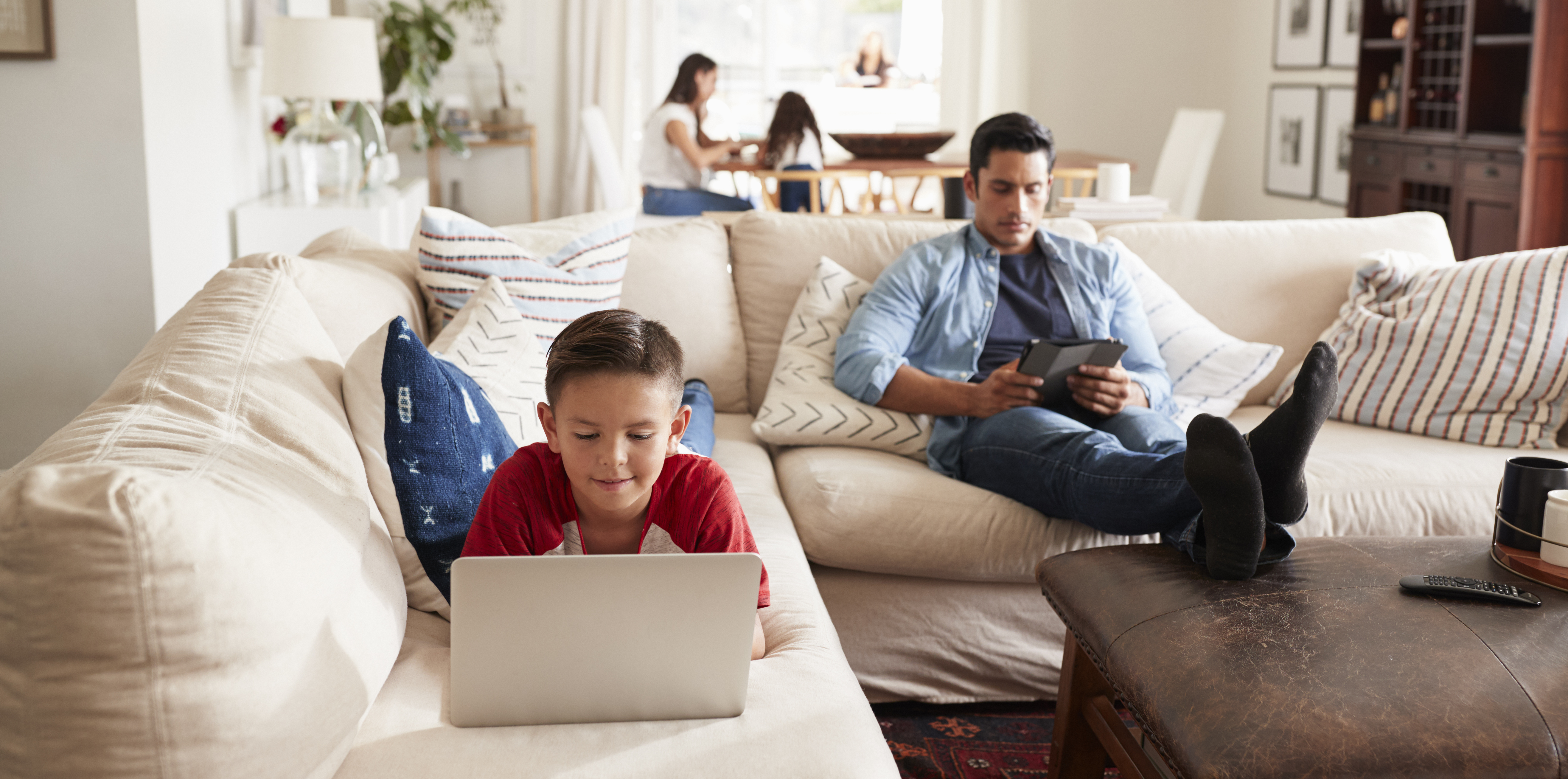 Probably the hardest part of the self-isolation or quarantine time is the sudden, complete lack of in-person connection with friends, colleagues and family members. Visits, parties, playdates, going out, grandparents coming over to babysit – we took it all for granted. Now we are trying to bridge social distancing by using the internet.
No wonder group video platforms are sky-rocketing these days. Some of the apps come with risky features, from location settings to chats with strangers, especially for unmonitored children. We have written about what parents need to know if their kids are using them, here.
But safer alternatives do exist, so we thought it would be important for you to know them.
Some of these apps come with parental controls, while others come with features suitable for kids and families. An extra layer of protection, such as a parental control solution, will always help you better protect your family.
Let's take a look at some apps that are suitable for your family and help respect social distancing restrictions while still being social.
Skype has been promoted as a family video chatting app used by millions around the world to see and talk to their loved ones. Long before WhatsApp and Facetime existed, there was Skype. It has parental control features, and parents can make sure children only add people they know.
Google Hangouts allows you to create a Google account for a child under the age of 13. It is called a Family account, and it comes with parental controls, like the ability to supervise and manage your kids' accounts, apps and content they can download and use, as well as parent notifications. You can set privacy to Can't send me invitations, and no stranger will be able to send requests. You can then manually add your kiddo's friends and relatives to keep him/her safe.
FaceTime is a mobile app native to iPhones, iPads and Mac desktops that lets you make video and audio calls. You can also capture photos during calls using the Live Photos feature, which is like a screenshot. Parents can set limits on who kids can talk to and text with during certain hours of the day.
Zoom is often used for business meetings, but it works as well for hosting playdates or virtual classrooms for kids stuck indoors. The basic plan is free and it includes a 40-minute time limit on meetings with three or more participants. You can mute or unmute people. Zoom also has a chat feature that lets kids send text messages to each other in the Zoom screen in the sidebar. You can chat message the whole group or just one user at a time in a private chat.
Kindoma takes the concept of reading books to children even further, so if grandparents miss doing that, it might be an excellent app to use. The app's library has over 200 children's books. After connecting via a video call, one can choose a book and start reading. The app has a special feature that will show the kid where you are pointing your finger on the screen and read/ follow along. The app is only for iOS, free to download and use.
Netflix Party is a Google Chrome extension that lets you and your friends, or your kid and his/ her friends, remotely watch Netflix together. The extension synchronizes playback between everyone who's watching, adds a chat window, and allows anyone who's watching to play and pause the video. With some popcorn, it's the closest thing to the cinema that kids can get these days.
Drawful is an online multiplayer game in which one person draws something ridiculous on their mobile screen, and the others in the group then submit their wild guesses as to what the drawing is. The guesses are pooled and each person selects the one they think is correct. For an added layer of absurdity and fun, the drawer also submits a decoy guess to try to trip up the others. It's available on iOS, Android, Mac and PC.
For educational apps, please check our recommendations here.
As you can see, there are plenty of options online to keep all family members connected to the dear ones. You can get creative and try and use apps that are suitable for you. If you let children use apps unsupervised, make sure you discuss with them in advance the social media and technology use rules to keep them safe.
Here at Bitdefender we focus on keeping your devices protected from malicious activity and threats of all kinds. Now more than ever, you need autonomy and safety as you reach the world via your internet-enabled devices. That's why we have extended the trial for our best security suite, ensuring that you can take care of your family's devices for up to 90 days. If you're already set up, why not make an unexpected gift to your loved ones who might not be aware of emerging cyber threats?
kid
online parenting
parents
social apps