Interview: Casper Klynge, the world's first Tech Ambassador, on dealing with global tech issues, setting screen time for his kids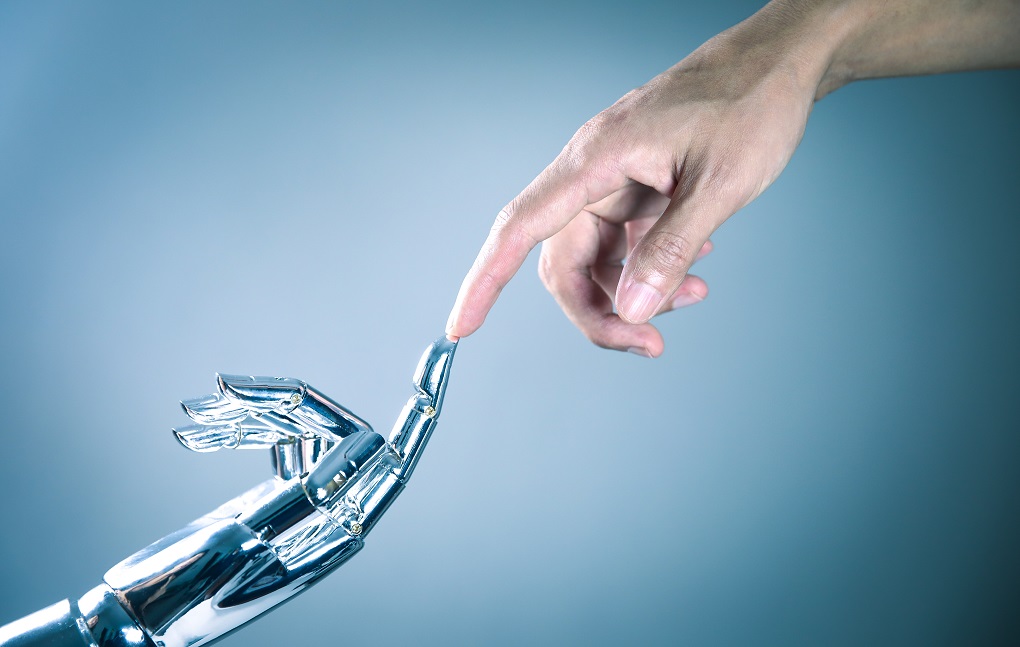 "Techplomacy" is a word you will not find in the dictionary, yet. The concept emerged last year when the Danish Ministry for Foreign Affairs created a Tech Embassy and named a Tech Ambassador – Casper Klynge.
    The objective was to create a dialogue about how artificial intelligence, machine learning, the internet of things, data, privacy, regulations and cybersecurity affect our daily lives. Just as the development of technology has no boundaries, neither does the Tech Embassy. With offices in Silicon Valley, Copenhagen and Beijing, its mission is to build strategic partnerships and engage directly with tech hubs, governments, international organizations, civil society, cities, regions, world-class universities, stakeholders and people. The challenging question that haunts us all, as citizens, parents, employees is: how can we take advantage of technology and minimize the risks it comes with?
    Although Casper Klynge and his team will not likely find an answer by themselves, they are willing to talk to anybody who might have an idea so they can help Danish people and businesses find their answers. Denmark may be a small country, but it definitely has the power to inspire others.
What's the most important thing you have learned as Tech Ambassador?
There are two things. First of all, the pace of technology that is happening at an unprecedented speed, which means that governments are trading the high end on regulations and legislation and basically coping with all these new platforms and the way they overstep traditional national boundaries. I think the response to that, which is, in fact, the second thing I have learned is that we must work much closer together with the private sector and the public sector, to have the priority to take responsibility for the big issues as well.
How do you measure success and failure in techplomacy?
We have some specific projects and initiatives. We are standing today at one of them, a big summit on "Global Governance in the Digital Age" at Techfestival, where we have managed to bring together a lot of different stakeholders. And the other thing, that's probably a little boring, but Tech Embassy wants to become a very traditional embassy that Danish citizens can use us to get answers to a lot of different questions about protection of data, online regulation, or something more positive as how autonomous vehicles will transform Danish society, for example. So, actually getting people used to the fact that we now have an embassy of technology and making them use us as any other embassy is already a success for me.
How does it feel to be the only tech ambassador in the world?
It's very lonely, but it has been a fun ride. And the last months have been a tough ride, also, in the sense that we have been building up a team and we've been having difficult conversations with some of the biggest tech companies who are not used to dealing with governments in the way that we are. And then we had fantastic dialogues with a number of countries from all over the world, with some of the biggest international organizations and, what would be a success for us and me, is getting other countries to get to do what we are doing. It has been interesting, and I hope more countries would come up with this zoom.
Do you think you've become tech ambassador because Denmark is so digitalized? Were you the peak of this process?
Denmark is first place in the top of digitalization*, but I also think it is an acknowledgment that, even though we are currently at the top, we are affected by developments at the global and national levels. I think there are some advantages to being a digital country, but the point is that everybody is going to be disrupted whether you are at the end of the list or on the top of the list. We have to adapt, to prepare ourselves for all the changes that are coming and that's exactly what we are trying to do with this mission.
In Denmark, citizens have all their data in the system. Most citizens also post a lot of things on social media. If one puts together all these data, you get a pretty accurate image/ case on a specific individual. Can authorities access the personal data of a citizen under special circumstances, for example?
I don't know, but I doubt it very much. I think the problem is that you have to get people used to being more specific on what to share and privacy issues and we have to demand from the platforms that they have to protect individual data. Cambridge Analytica was a blessing in disguise in the sense that I had a lot of questions before about why we need a tech ambassador, why we must have this kind of conversation. That case showed that we do need to have a dialogue and that there are real problems with some of the platforms. So, I think there is an educational dimension, to make people aware that the data is very sensitive, very personal and one can actually trace who is behind the data. At the same time, we must also make sure that the industry is being respectful and think to include data protection in their solutions.
What about the data the state has on its citizens?
In Denmark, there is a lot of trust and confidence of the population in government. We have a lot of data about people, but there is also a lot of privacy and protection. It goes without saying that there are a lot of ethical issues in question about how do we handle this data as we will accumulate even more in the next couple of years.
You mentioned digital education for people. Have you noticed an actual interest for this in the countries you've visited as ambassador?
Yes, there is a lot of interest and curiosity from a lot of countries about what we are doing.
There is no national answer to this challenge; we have to collaborate also internationally to get it right, and that's what we are trying to do.
What are your biggest challenges as a father in the digital era?
I have the same challenges as everybody else in trying to get my kids away from the iPads and the PlayStations, and I am probably not getting it right. But we are very conscious that we have to get the bans right with our children in terms of how much time they spend in front of the screen, but also try to have conversations with them to be very careful about what they post online and how they use social media.
*Denmark is the most digitalized country among the 28 EU member states according to the Digital Economy and Society Index 2016, its digital public services are highly advanced, and its population is the most e-ready in the EU, with 88% of Danish internet users doing e-banking and 82% shopping online.
digital age
digital education
tech ambassador
technology
techplomacy