Every year, thousands of French users fall victim to email-based scams that aim to steal confidential information, PII and banking information.
Attempts at phishing for sensitive data run deep, with attackers using a combination of social engineering tricks while impersonating well-known businesses, government agencies and organizations.
These scams come in many forms, with threat actors consistently improving their phishing schemes for maximum efficiency to defraud unsuspecting victims.
Here's an overview of popular email scams making the rounds of user inboxes in the past month:
Your cloud is full!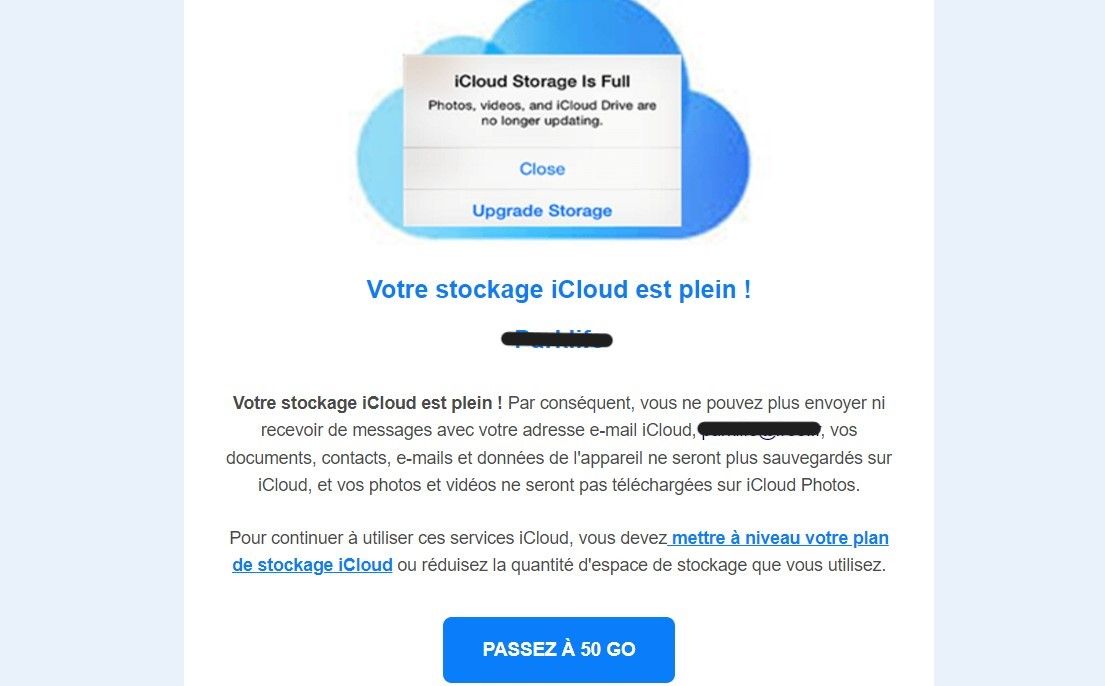 In this swindle, attackers impersonate tech giant Apple to trick you into handing over your private data. These fraudulent emails state that your iCloud storage has run out and you need to pay/upgrade your storage plan. Other variations of the scam mention limited-time offers or discounts on additional storage.
You have been fined!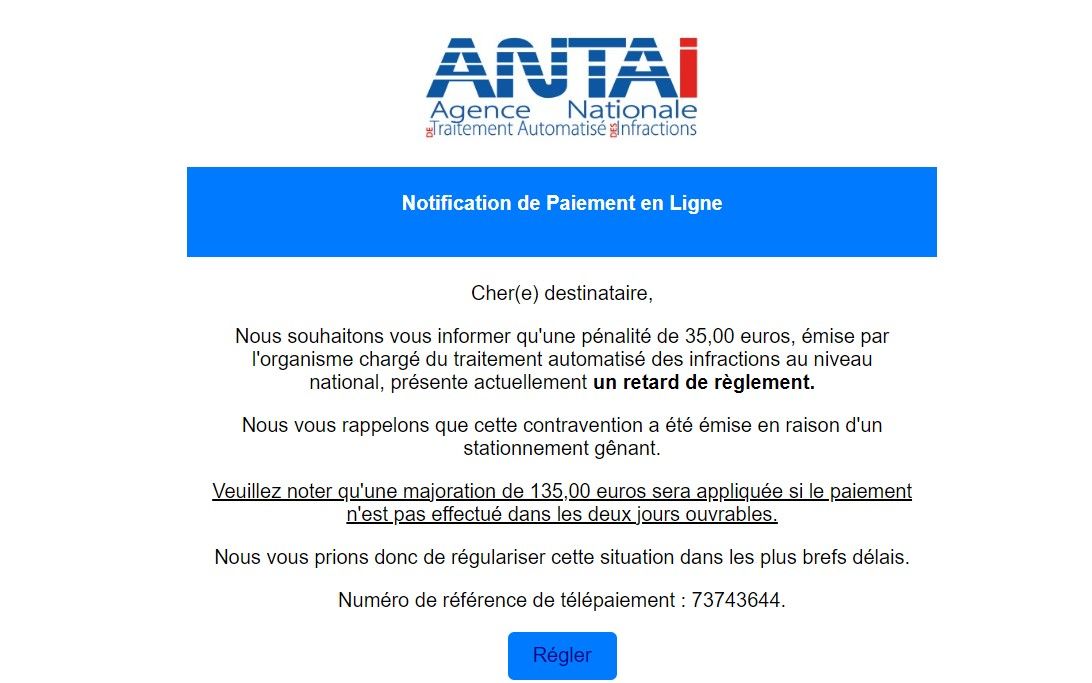 Scammers are also emailing French users, asking them to pay for a parking ticket (in this particular case, 35 euros). The bogus fines may also claim you've been caught speeding or surfing on illegal websites.
Delivery of your parcel was unsuccessful!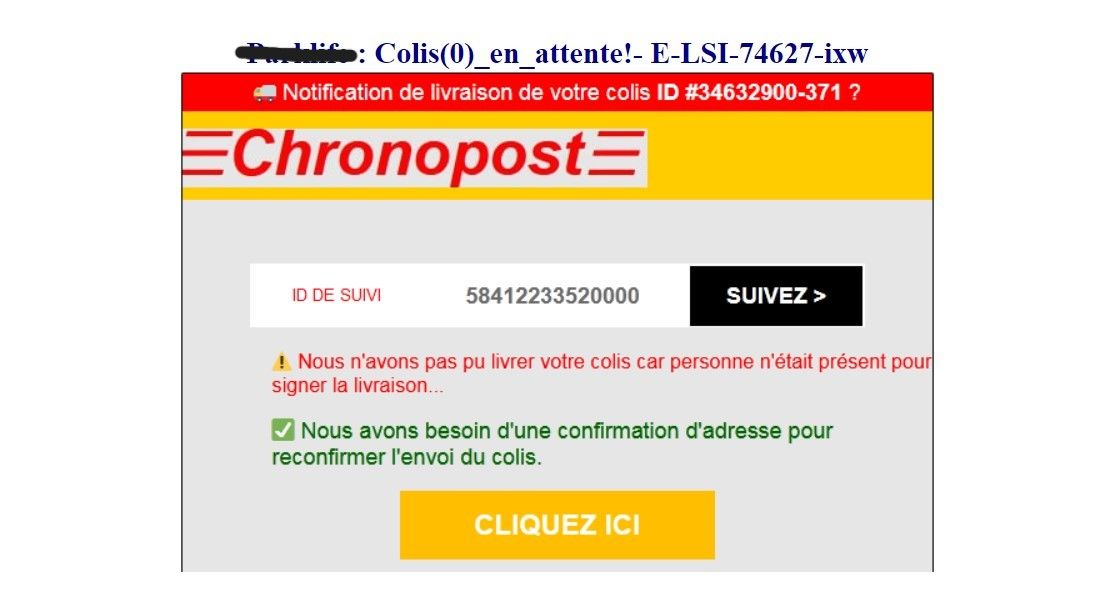 Package delivery scams are a frequent ruse used to steal customer data and money. In this sample, the scammer notifies you that your package could not be delivered because you were not at the address.  In other scenarios, cybercrooks mention unpaid customs taxes, shipping fees or missing addresses.
Validate your account now or it's lost!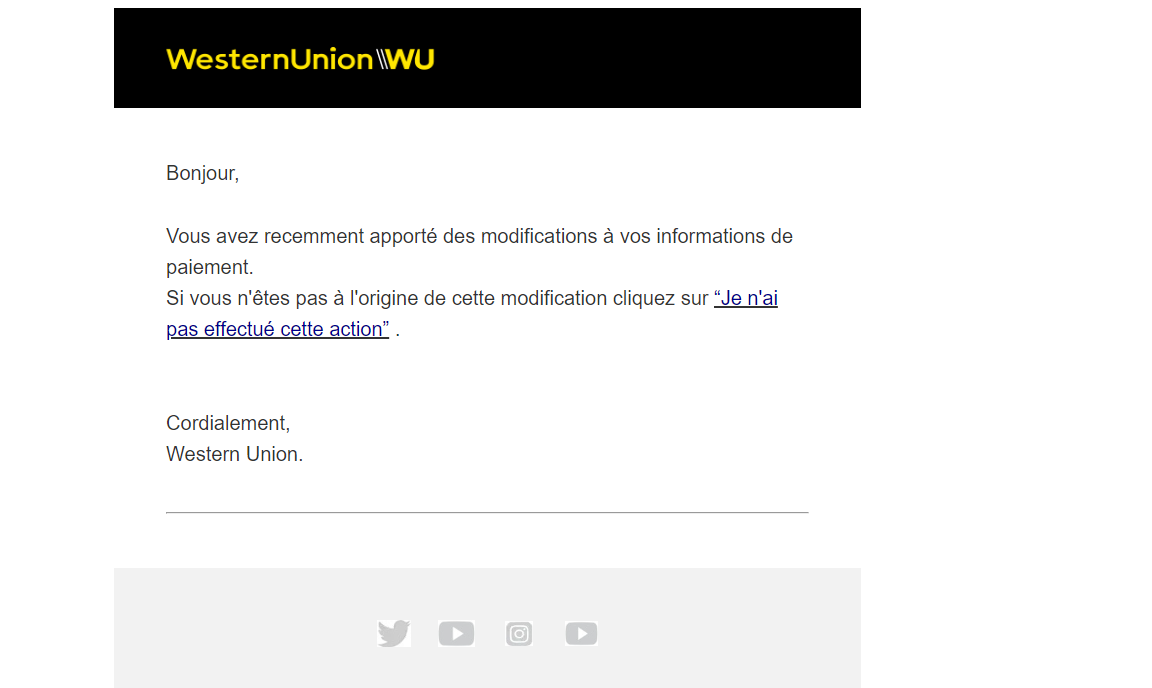 Phishing emails alerting you of quick action for an online account or risk losing access make for a very popular ruse. While the sample below shows scammers impersonating a financial institution to steal banking credentials from unsuspecting users, attackers may use similar tactics in correspondence from other well-known businesses including Netflix, Google, Instagram, Facebook or other financial institutions.
Order the new air quality certificate!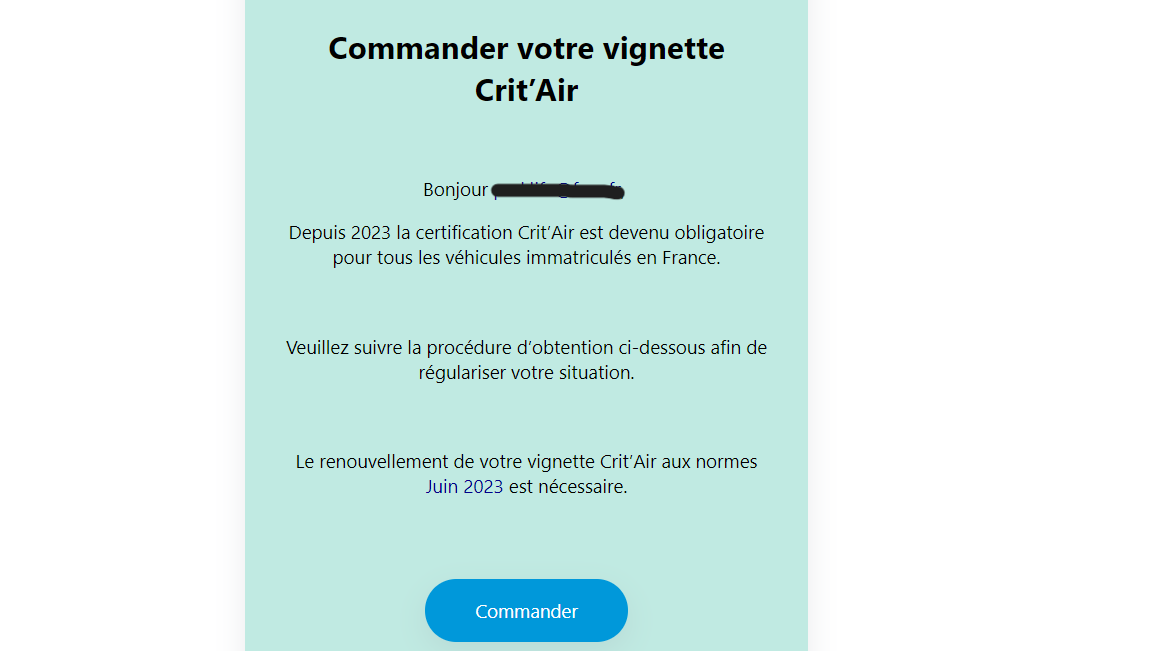 Fraudsters are also attempting to dupe French vehicle owners into ordering a fake air quality certificate/sticker that they claim is implemented by the French Ministry for Ecology. The bogus email tells recipients that the Crit'Air certificate has become mandatory for all vehicles registered in France and offers an embedded link that directs users to a fake website where it can be ordered.
You won! Reclaim your prize now!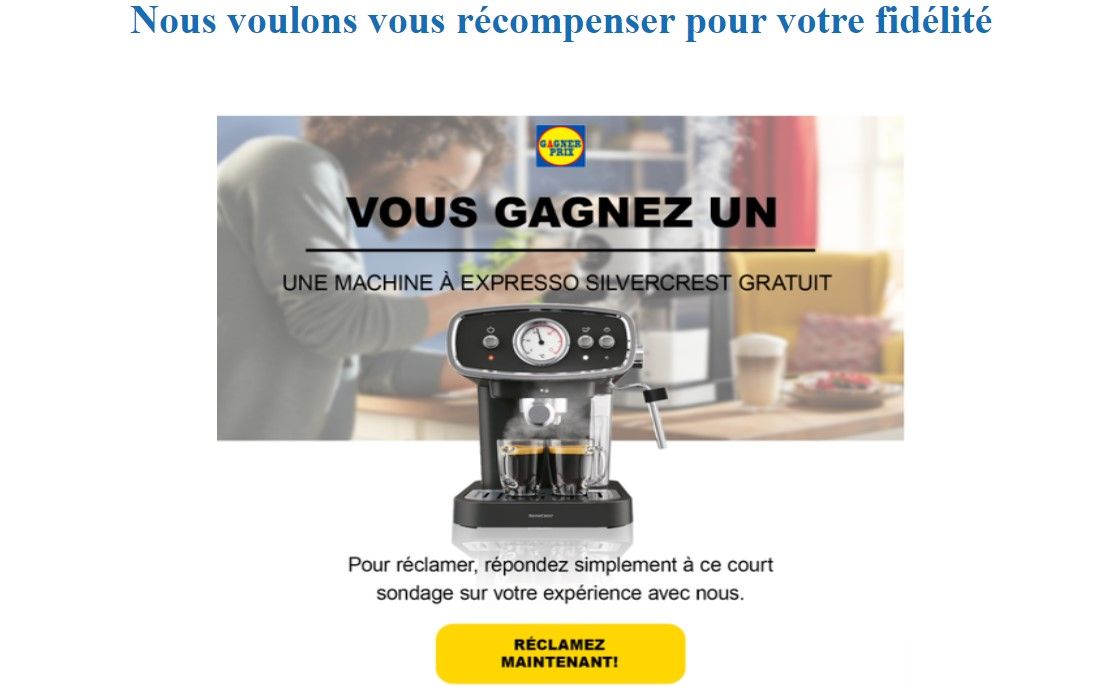 Cybercrooks also try to make you believe that you are the lucky winner of a prize from an online competition you've never participated in, in the hopes you'll respond with your information and pay bogus shipping fees. The scam below shows fraudsters impersonating discount retail giant Lidl, however, the names of various retailers including Amazon and Carrefour are extremely popular as well.
Scoop! You won't believe what this politician actually said!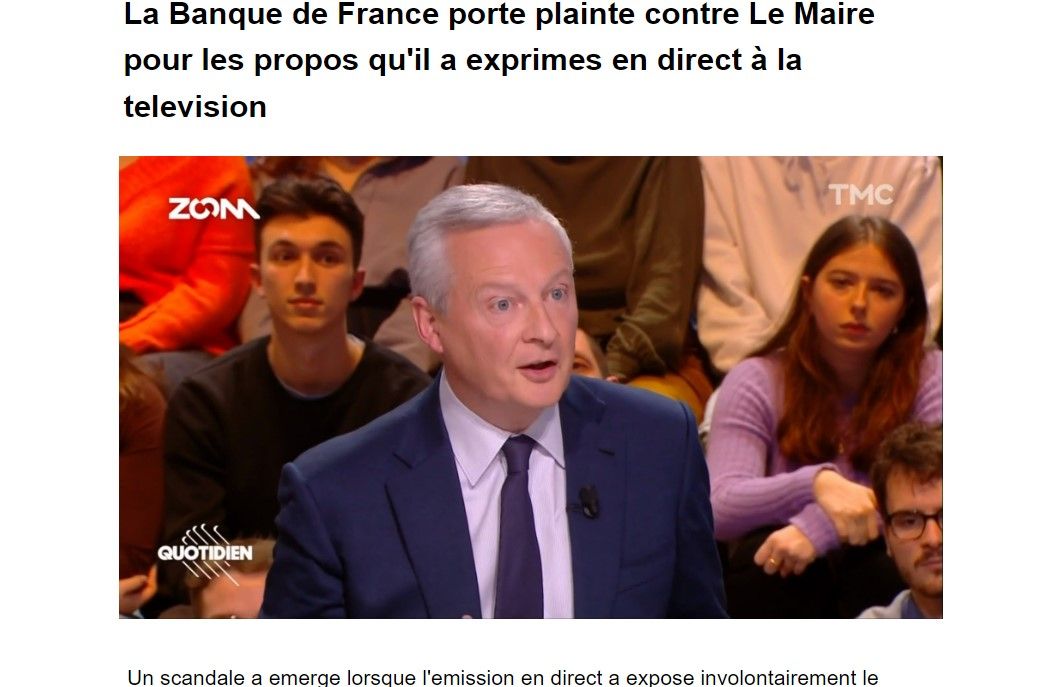 Unsolicited emails often use the names of popular celebrities or politicians to spread fake news and mislead or tempt you into accessing malicious files or websites.
Not sure if the urgent message or email announcing you've won a great prize is legitimate?
Contact the company or organization via official channels (avoid using any contact information provided in the unsolicited email)
never click on links or attachments, or provide sensitive information such as credit card details, banking information or passwords
If you think you have fallen victim to scammers and shared your financial information, immediately contact the police and financial institution.
Need help prioritizing your digital safety?
Opt for a Bitdefender security solution to protect all your devices from malicious and fraudulent activity no matter where your online activity takes you.
With Bitdefender's plans, you get award-winning antimalware protection and benefit from advanced anti-fraud and anti-phishing filtering systems that warn you whenever you visit a website that may try to scam you.