If you think Home Depot wants to offer you a special reward for completing a quick 30-second survey this Halloween, think again!
Bitdefender Antispam Lab has noticed a new survey scam using the name of the popular home improvement store to harvest user data. Although attackers aimed the phishing campaign mainly at American consumers, some emails have also ended up in Inboxes in the UK, Ireland and South Korea.
The scam, disguised as a Home Depot shopper survey, is a front to steal your personal and credit card information. Even if the email does not state what prize you're getting, your curiosity might get the best of you.
"You have been selected to get an exclusive reward," the message reads. To qualify for this special offer, simply complete our 30-second marketing survey about your experiences with The Home Depot."
Here's a list of some of the subject lines used in the email header of the correspondence:
Hot Deals for Halloween
Trick or treat? ? [Halloween special]
Scream with excitement – Killer Halloween Offer!
Boo-tiful offers ending soon!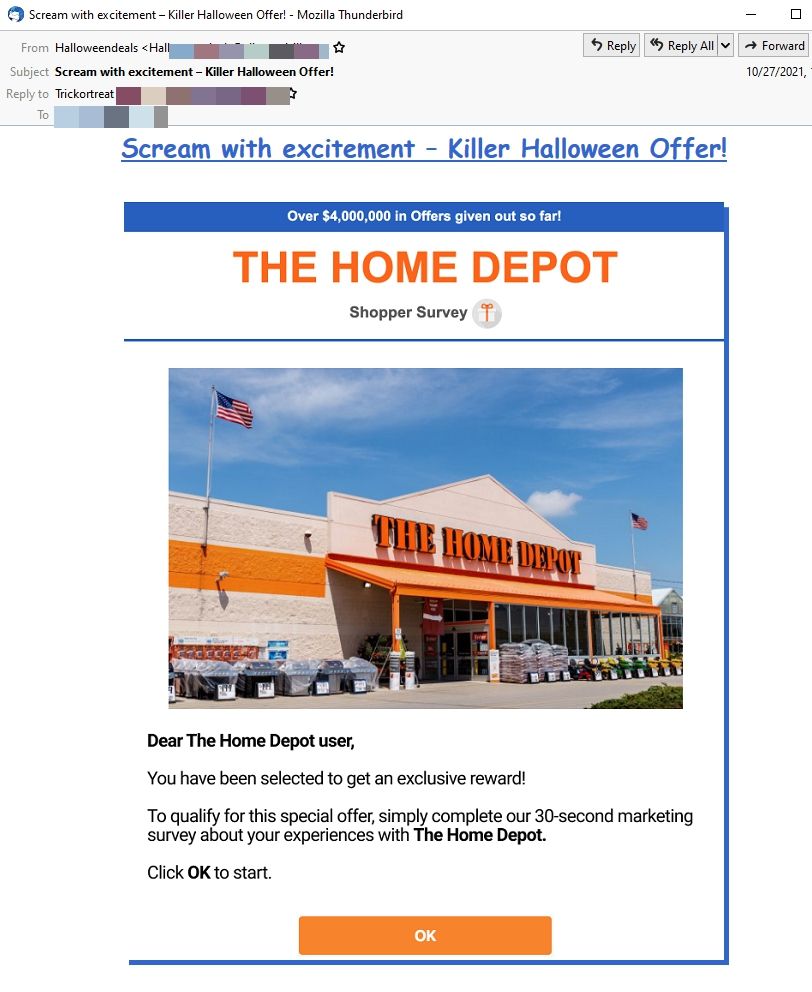 Don't be fooled by the all-too-familiar Home Depot orange façade used above. There are plenty of free stock images that can be used to create the template. Never trust unsolicited correspondence, no matter how convincing it may sound.
So what happens when you interact with the phony survey page? First of all, you're signaling the scammers that you're a recipient who would participate in surveys and similar marketing promotions. Secondly, you're likely handing over your personal information to the scammers who ask for your credit card information to cover a nominal shipping fee for the prize.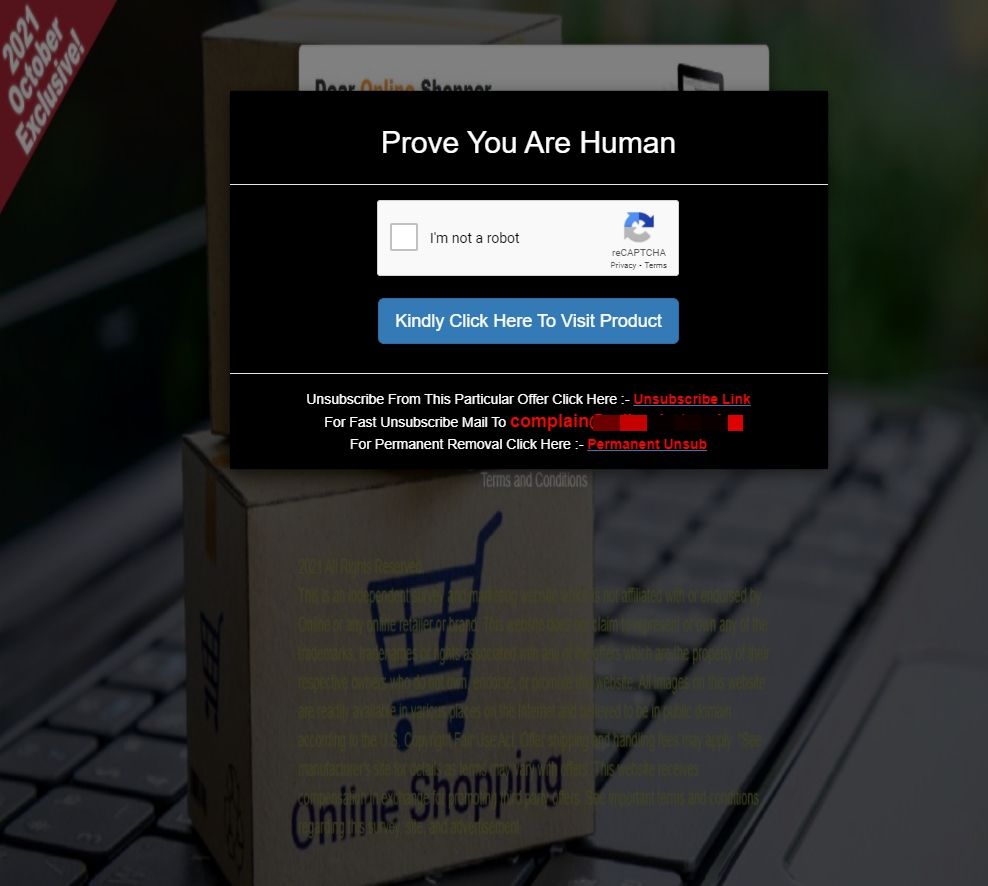 It may not be the most creative or sophisticated scam out there, but online prizes, surveys and sweepstakes cons still manage to dupe thousands of consumers each year. Once the scammers get your info, you're also at risk for identity theft-related crimes.
Of course, there are plenty of legitimate promotions you can benefit from time to time, but fraudsters often run most email-based survey prizes and deals. As such, you should never click on links or attachments found in unsolicited emails, texts or instant messages. Whenever in doubt, head to the company's official website to check for any offers or contact them directly.
It's not the first Halloween-themed spam campaign spotted by our researchers this month. Last week, Bitdefender Antispam Lab reported a similar scam baiting consumers with $100 gift card vouchers from Amazon. So make sure to keep an eye out for similar phishing emails this season.
Stay tuned for more spam alerts on our blog, and don't forget to check out our extended 90-day Bitdefender Total Security trial free of charge!