Four people arrested in connection with Game of Thrones episode leak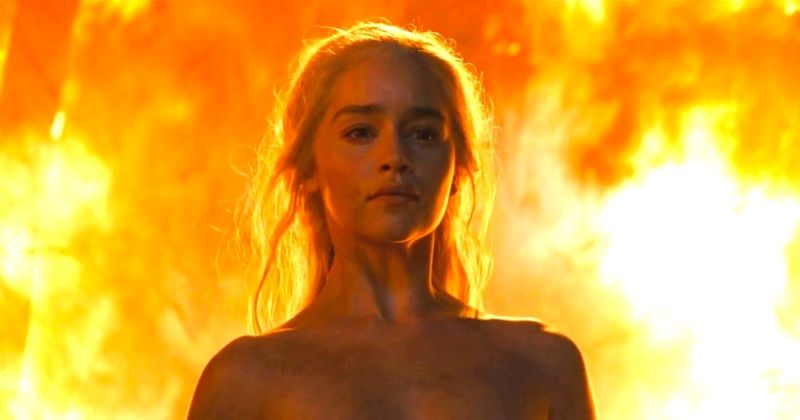 Indian police have arrested four people following the online leaking of an episode of the hit HBO TV series "Game of Thrones".
Episode 4 of Season 7 of "Game of Thrones" was published online earlier this month, days before its scheduled official brodcast, with feverish fans directed to download the stolen episode from the likes of Google Drive and The Pirate Bay.
It would have been no surprise to find out that the episode in question was released as part of an extortion plot, perpetrated by hackers who stole private emails, scripts, and the personal contact details of "Game of Thrones" stars, as part of a reported 1.5 terabytes haul from HBO's network.
After all, those hackers have leaked unaired episodes of other HBO series, including "Ballers", "Insecure" and "Curb Your Enthusiasm".
However, the leaked episode 4 of season 7 of "Game of Thrones" contained a clue which pointed investigators to its likely origin – a watermark of HBO's Indian distributors, Star India.
Star India recognised that the episode was likely to have leaked from their systems, and issued a media statement explaining that it was investigating the security breach.
"We take this breach very seriously and have immediately initiated forensic investigations at our and the technology partner's end to swiftly determine the cause. This is a grave issue and we are taking appropriate legal remedial action."
According to local media reports, the four people arrested for unauthorised publication of the episode and computer-related offences are current or former staff members of Prime Focus Technologies, a data management firm hired by Star India.
The four suspects are being held until August 21 as the investigation continues.
Although HBO is no doubt keen for the hackers who broke into its network and attempted to extort a six million dollar ransom out of their business to be caught, they will be surely be relieved to see a clear message go out to others considering leaking episodes of popular TV series such as "Game of Thrones" that their activities will not be ignored.
tags
---
Author
---
---
Right now
Top posts
FOLLOW US ON
SOCIAL MEDIA
---