Five Tips So You Don't Get Cyber Duped This April Fool's Day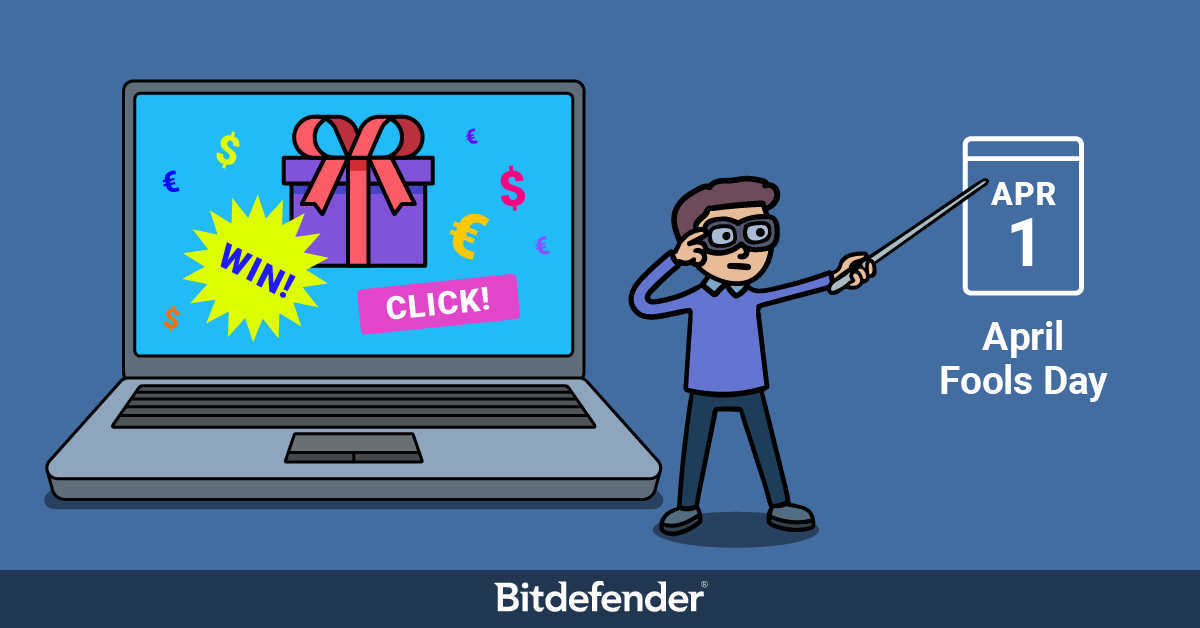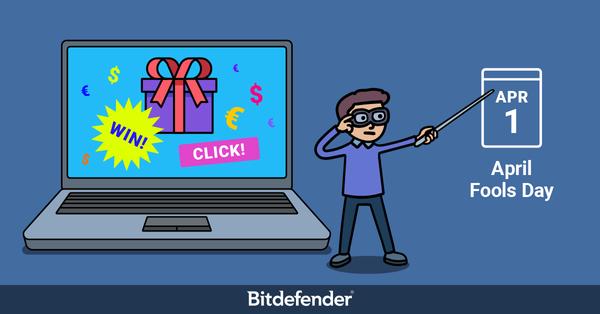 April Fool's Day may be a time to play practical jokes on friends and family for a good laugh, but what if the joke were on you this April 1? A "prank" that may lead to you losing access to your online accounts or your credit card details doesn't sound so funny.
Scammers and cybercriminals are always updating their bag of tricks as they look for new opportunities to dupe unwary internet users. So, let's take a look at five tips to protect yourself against any funny business by malicious cyber pranksters:
Don't trust everything you see online
Social media platforms have a bad rep for housing thousands of scammers who push fraudulent e-shops, malicious links and fake giveaways. If the deal or post sounds too good to be true, it's probably a scam. Don't be so trusting of those positive reviews and comments either - cybercrooks can easily fake those too. Do your research before engaging with these ads or promotions, and only access websites you're already familiar with.
Be skeptical of links and instant messages
Scammers will often use WhatsApp, Facebook Chat and other instant messaging apps to deliver malicious payloads or phishing websites to victims. Scrutinize any links or attachments you receive from individuals you don't know or recognize. Look closely at the URL, and never provide personally identifiable information or other sensitive information.
Lookout for fake emails
Email-based phishing attacks are among threat actors' preferred tools to steal your sensitive information and compromise your device and data. Before you interact with any unsolicited correspondence, look at the sender's name and email address, and check for spelling mistakes. Urgent messages that stir up unsettling emotions should be handled with care. Any notifications urging you to reset your password, confirm data, credit card details or check an attached document for an order you know you didn't make should be ignored.
Use a trusted security solution to block fraudulent links and malicious attacks
A security solution with advanced anti-phishing and anti-fraud filtering systems will safeguard you from malicious attacks and any bogus links coming your way. Bitdefender Total Security is a full security suite compatible with all major operating systems, including Windows, macOS, Android and iOS. It will protect your household devices against new and existing e-threats, and block all known infected links to protect you, your data, and money from fraudsters.
Max out privacy settings on your online accounts
Every year, internet users lose hundreds of millions of dollars to scammers who hunt for victims on social media. Boost your social media security and privacy by setting up strong and unique passwords, enabling two-factor authentication and limiting the amount of personal information your share while posting or chatting.
To learn more about your digital self and protect your online identity, check out Bitdefender's Digital Identity Protection service. The privacy-focused tool builds a comprehensive digital map of your online identity so you can easily manage personal data, assess your privacy risks, and hunt down social media doppelgangers who can ruin your reputation and wellbeing.
You can stay on top of data breaches and leaks with our 24/7 data breach monitoring system and even manage all of the privacy and ad settings on your favorite social media platforms.
Don't let hackers have any fun on April Fool's Day! Check out our brand new 3-in-1 security bundle packing award-winning malware protection, a VPN  and a cross-platform Password Manager to cover your security and privacy needs.
tags
---
Author
---
---
Right now
Top posts
FOLLOW US ON
SOCIAL MEDIA
---