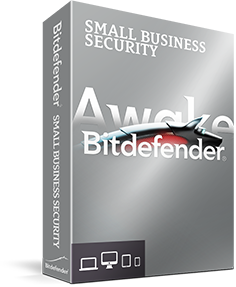 Small Business Security
Turn on Autopilot™ and let Bitdefender take care of your computers
You wear enough hats running your own business. With Bitdefender, "Computer Engineer" won't have to be one of them!
20
PCs OR MACs
FREE Android devices
"Bitdefender software is powerful stuff. It clearly deserves this award."
January 2013 | CEO Andreas Clementi, AV-Comparatives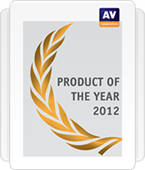 The achievement crowns a year of accolades and awards, including PC Mag's Editor's Choice, distinctions from reviewers such as CNET, Laptop Magazine, PC PRO, WebUser, PC Achat and Micro Actuel.
Not just any security...
Silent Security!

How effective can an anti-malware product be if you have to be a rocket scientist to properly use it? Bitdefender Autopilot quietly makes all the security-related decisions for you - allowing you to enjoy your PC without interruptions or slowdowns.

Protect your Macs

Don't leave your Macs behind when it comes to security. You don't need extra licenses for your Macs, Bitdefender Small Business Security pack licenses cover both PCs and Macs.

Bank online with complete confidence!

Never worry about hackers stealing your account information again! Bitdefender Safepay™ automatically opens all your e-banking pages in a separate iron-clad, secure browser. Now you can do your online banking with confidence.

Android mobiles covered

Using a phone or tablet for work can boost productivity. Make sure the data stored on them stays safe and out of the hands of cybercriminals. In addition to that, if they get lost or stolen use the anti-theft technology to locate your phones or remotely delete the information on them.
USB Immunizer

Immunizes any Flash Drive from viruses, when they are connected to your computer, so that you never worry again about USBs infecting you or your friends.

Active Virus Control

A proactive, dynamic detection technology which monitors processes' behavior in real-time, as they are running, and tags suspicious activities.

Two-way Firewall

Continuously monitors your Internet connections and prevents unauthorized access, even over a Wi-Fi network.

Antispam

Stops unwanted e-mail from reaching your Inbox.

Device Anti-Theft

Locks, wipes or even locates your laptop from any Internet-connected device you have at hand.

Data Filter

Prevents critical data (such as anything even resembling your social security number) from ever leaving your computer.

Antiphising

Analyzes and blocks websites that support various scams or credit card phishing attempts.

Scan Dispatcher

The Scan Dispatcher finds and uses time-slices when system resource usage falls below a certain threshold to perform recurring scans of your entire system. This way Bitdefender does not interfere with user-initiated actions and does not impact system responsiveness.
+ Load More Features
PC
Minimal system requirements:
Operating System: Microsoft Windows XP SP3 (32-bit) , Vista (SP2), Windows 7 (SP1), Windows 8
CPU: 800MHz processor
Memory (RAM):
Available free hard disk space: 1.8 GB free space (at least 800 MB on the system drive)
Software requirements:
Internet Explorer 7 and higher
.Net framework 3.5 (automatically installed by Bitdefender if necessary)
Supports/Integrates with:
Web Browsers:
Email Clients:

Outlook Express and Windows Mail on x86
.Net framework 3.0
Thunderbird 3.0.4
Outlook 2007, 2010
Android
Minimal system requirements:
Android 2.2 or later
An active Internet connection
Software requirements:
Macs
Minimal system requirements:
Intel-based Macintosh running the one of following operating systems:

Mac OS X Leopard (10.5 or later)
Mac OS X Snow Leopard (10.6 or later)
Mac OS X Lion (10.7 or later)
Mac OS X Mountain Lion (10.8 or later)

1 GB of RAM Memory
Minimal normal (4:3) display resolution: 1024 x 768
Minimal wide display resolution: 1024 x 640
300 MB available hard disk space
An internet connection is required to register and update Bitdefender Antivirus for Mac

Antiphishing protection is available with:

Safari 5.0.1 (or higher)
Firefox 3.5 (or higher)
+ System Requirements
- Collapse System Requirements
"Bitdefender is riding high this season"

January 2013 | PC MAG
Bitdefender Antivirus Plus 2013

"Bitdefender software is powerful stuff. It clearly deserves this award."

January 2013 | AV-Comparatives
Bitdefender 2013

"When your computer is infected, Bitdefender is the one to go to."

January 2013 | AV-Test
Bitdefender Internet Security 2013

"top-rated security, [..] low impact on your computer's performance, [..] excellent range of features."

March 2012 | CNET
Bitdefender Total Security 2012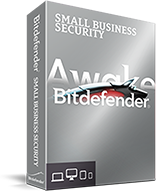 Small Business Security
Turn on Autopilot™ and let Bitdefender take care of your computers! You wear enough hats running your own business. With Bitdefender, "Computer Engineer" won't have to be one of them!