What is Bitdefender VPN?
A VPN or Virtual Private Network is a service that allows you to connect to the Internet by the means of an encrypted and secure tunnel. All your traffic stays private and anonymous. Bitdefender VPN secures your online activity so that you remain protected each time you connect to unsecured wireless networks while in airports, malls, cafés, or hotels. This way, unfortunate situations such as theft of personal data, or attempts to make your device's IP address accessible to hackers can be avoided. Restricted content can be accessed as well, no matter the country that practices internet censorship.
When should I use Bitdefender VPN?
You have to be careful when you access, download, or upload content on the Internet. To make sure you stay safe while browsing the web, we recommend you to use the VPN when you:
want to connect to public wireless networks

want to access content that is normally restricted in specific areas, no matter if you are home or abroad

want to keep your personal data private (usernames, passwords, email addresses, credit card information, etc.)

want to hide your IP address
Can I choose a city with Bitdefender VPN?
Yes. Currently, only Bitdefender VPN for macOS, Android, and iOS can be used to select a specific city. Here's the list of available cities:
USA: Atlanta, Charlotte, Chicago, Dallas, Denver, Houston, Los Angeles, Miami, New York, Newark, Phoenix, Portland, San Jose, Seattle, Washington
Canada: Montreal, Toronto, Vancouver
UK: London, Manchester
Can Bitdefender VPN be installed as a stand-alone app?
The VPN app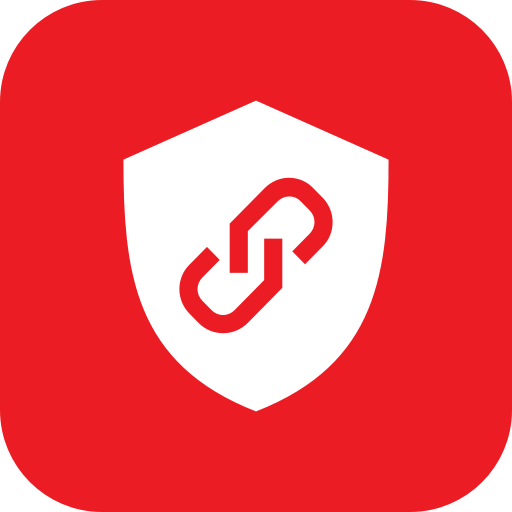 is installed automatically alongside your Bitdefender security solution. It can also be installed as a standalone app from the product page, from Google Play Store & App Store.
What is the difference between the standard and the Premium version?
The standard version is included by default in your Bitdefender product on Windows, Android, macOS, and iOS. It offers 200 MB daily traffic per device (a 500MB daily traffic quota is included only in Bitdefender Small Office Security subscriptions) and automatically connects you to the optimal server, without having the possibility to change it. You can purchase the Premium VPN subscription to get unlimited traffic and the option to connect to any available server. The benefits of the Premium version will get unlocked once you activate the subscription.
Is Bitdefender Premium VPN a different subscription?
Yes, Bitdefender Premium VPN is a separate subscription from the Bitdefender security solution one.
What happens when my Bitdefender security solution's subscription expires, but I still have an active Premium VPN subscription?
Once your Bitdefender subscription expires, your device will no longer be protected against threats, and you will not be warned when trying to access dangerous sites. However, the Premium VPN functionality will still be available in the product.
How many devices does my Premium VPN subscription cover?
Regardless of the subscription type, Premium VPN can be used on maximum 10 devices at once.
If your Bitdefender security solution includes a Premium VPN subscription (e.g. Bitdefender Premium Security), then the VPN will inherit the device limit in that bundle (10, 15, etc.). It can protect the same number of devices as your Bitdefender security solution subscription, but no more than 10 devices connected at a time.
However, if your Bitdefender security solution does not include a Premium VPN subscription (such as Bitdefender Family Pack that covers up to 15 devices) when you purchase a Premium VPN subscription it will cover only 10 devices, not 15.
Will Bitdefender share my IP address and personal data shared with third parties?
No, with Bitdefender VPN your privacy is 100% safe. Nobody (advertising agencies, ISPs, insurance companies, etc.) will have access to your online logs.
What encryption algorithm does it use?
Bitdefender VPN uses the Hydra protocol on all platforms, 256-bit AES encryption or the highest available cypher supported by both client and server, with Perfect Forward Secrecy. This means that encryption keys are generated for each new VPN session and erased from memory when the session is over.
Can I have access to GEO-IP restricted content?
 With Premium VPN you have access to an extensive network of virtual locations all over the world.
Will it have a negative impact on the battery life of my device?
Bitdefender VPN is designed to protect your personal data, hide your IP address while connected to unsecured wireless networks, and access restricted content in certain countries. To avoid unnecessary battery consumption of your device, we recommend you to use the VPN only when you need it and disconnect when offline. 
Why does the VPN slow down my Internet connection?
Bitdefender VPN is designed to offer a light experience while surfing the web. Depending on the distance between your actual location and the server location you choose to connect to, some speed penalty is expected, however it's almost always sufficiently small that it goes unnoticed during normal online activity. Moreover, we rely on one of the fastest VPN infrastructures in the world. If it is not a must to connect from your location to a faraway hosted server (e.g. from the USA to France), we recommend you allow the VPN to automatically connect you to the nearest server or find a server closer to your current location.
How do I troubleshoot VPN connection errors?
If you encounter issues while using the VPN, you can try to solve them by following the instructions provided in this article – Troubleshooting Bitdefender VPN errors.